Different root shapes, combined with different places your fullness lies, creates many wonderful different boob shapes. Some examples:
---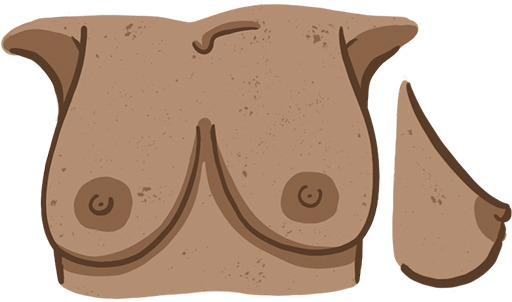 Tall and narrow roots, projected/bottom-full, relaxed.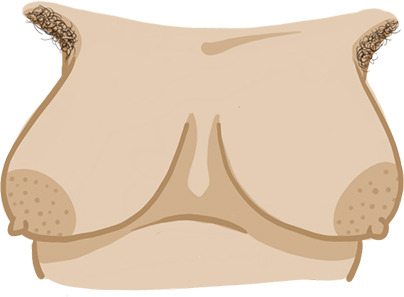 Projected/side-full, typically with tall roots, nipples pointing outward.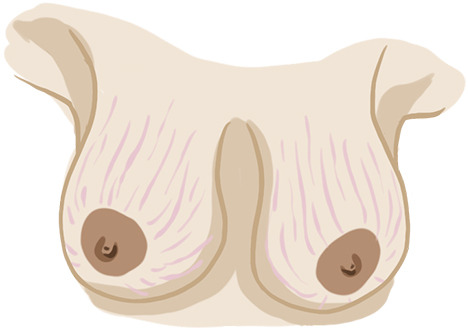 Narrow and short roots, projected/full all-around.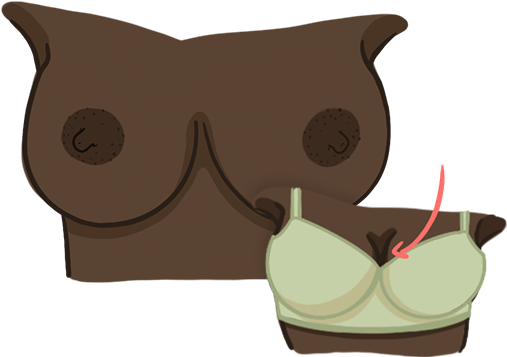 Wide and tall roots, projected/full all-around. Balloon shapes tend to struggle to make the center gore tack. If it's painful to separate your breasts, it's not necessary for the center gore to touch your sternum. If you want your breasts to be separated, look for bras with narrow gores.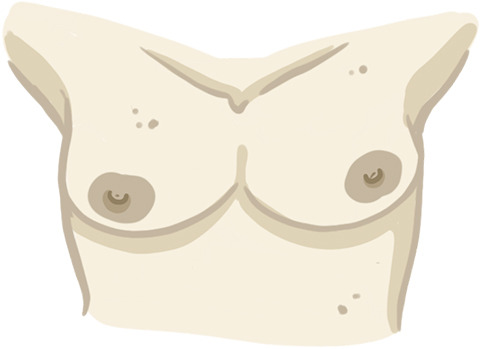 Wide roots, not very projected.
---
OTHER FACTORS THAT DETERMINE BREAST SHAPE
---
SELF-SUPPORTING OR RELAXED
---
Breasts tend to become more relaxed with age, though they can be weighed down by gravity at any age. Breastfeeding itself doesn't necessarily make breasts more relaxed, but weight loss can trigger it. There are no muscles in your breasts, so exercise cannot prevent breasts from becoming more relaxed.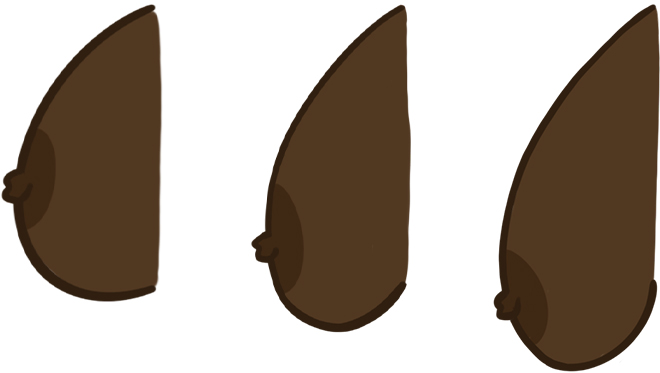 ---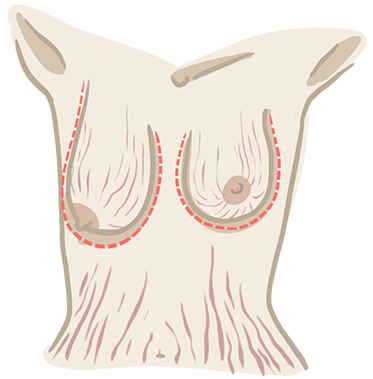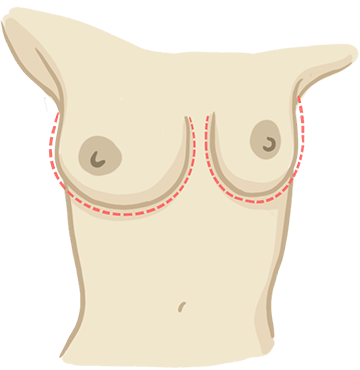 ---
Breasts can be mismatched in size and/or in shape.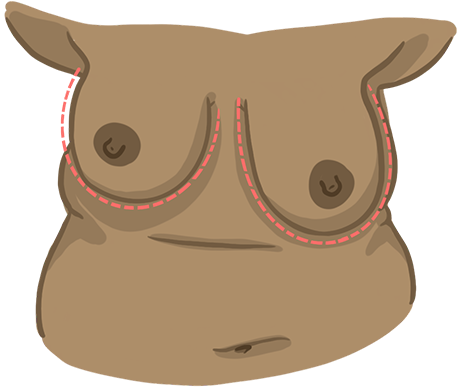 ---
IMF* HEIGHT *INFRAMAMMARY FOLD
---
This is the level of the bottom of your roots. Most people's IMF starts somewhere between the armpit and the elbow, but they can start much lower/at stomach-level, or much higher/below your chin.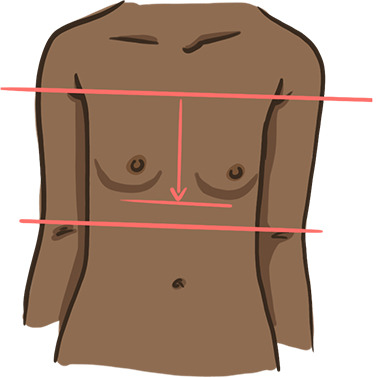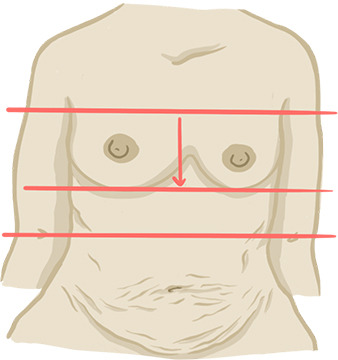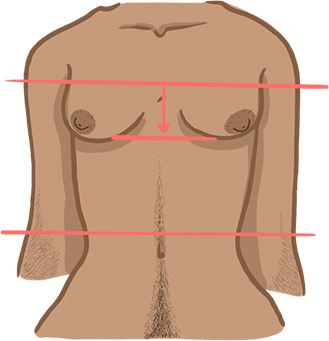 ---
---
EVERY BREAST SHAPE IS BEAUTIFUL AND DESERVES COMFORT

---
If bras feel like a curse to you, we want to help. We are constantly filling in the gaps for shapes and sizes we don't yet cover.
If we don't have a solution for you, chat with us by booking a virtual fitting here. We'd love to help!


---