Bra Pain Points and Solutions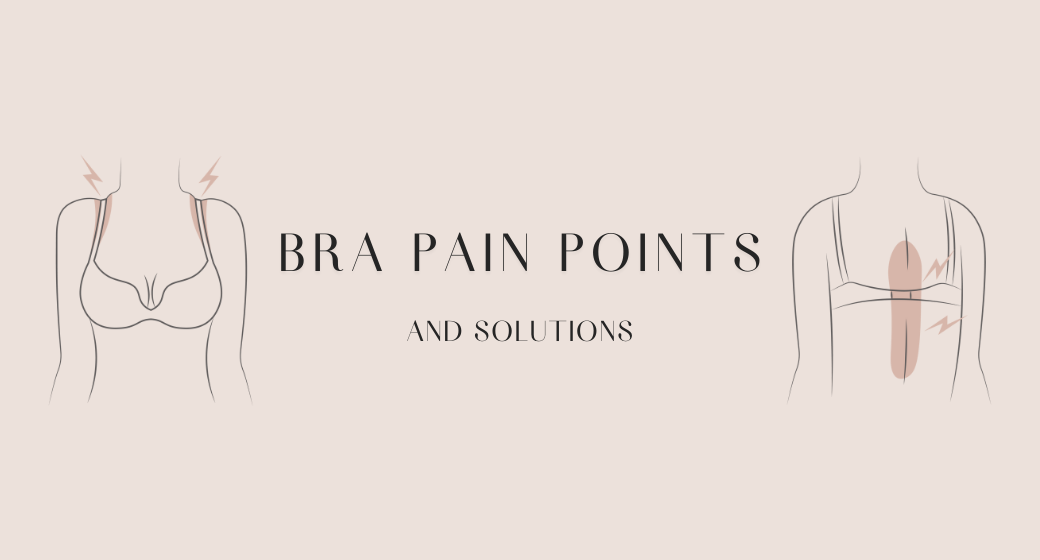 Wearing an ill-fitting bra can lead to a variety of pain points. We've created this guide to help you identify your individual pain points and find the solutions to them. The most common cause of these pain points is wearing an ill-fitting bra.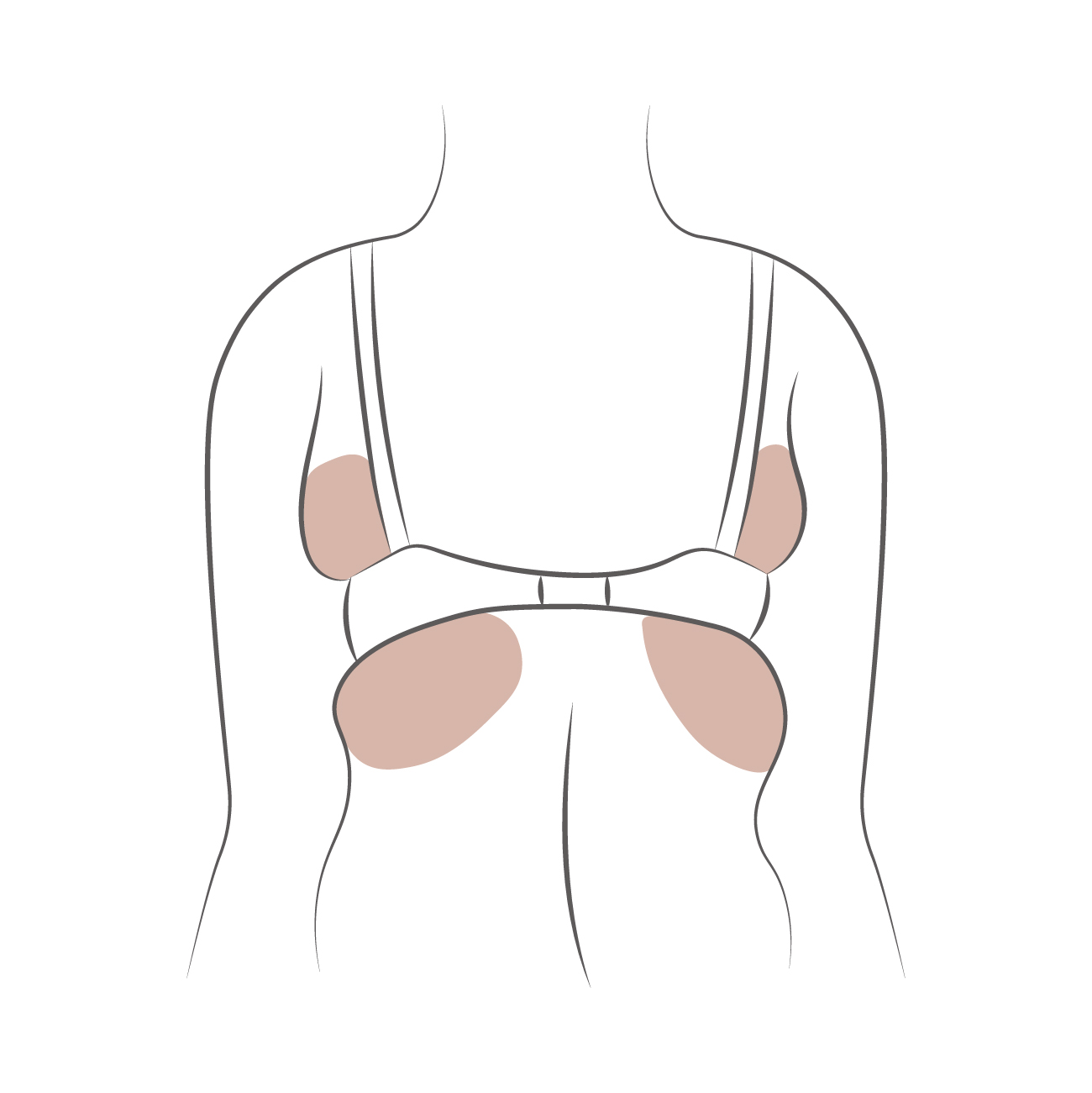 Back rolls/back smoothing
This happens when the bands dig into your skin, creating lumpy and uneven shapes underneath clothes. This is not always caused by bands being too tight - it's caused by the bands being too thin. The solution is to wear bras with thicker bands that smooth. This will minimize the discomfort associated with bras cutting into back rolls.



---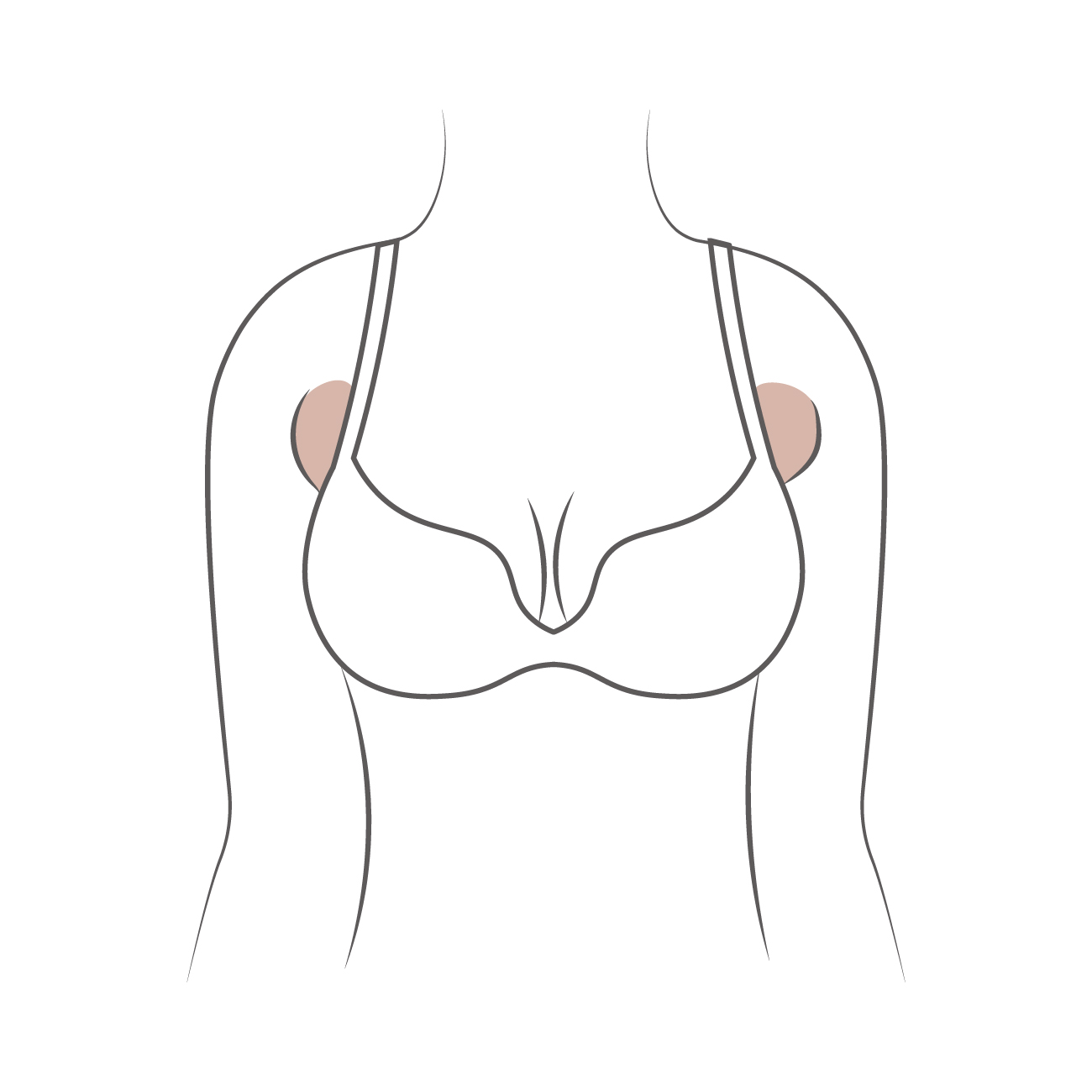 This happens when your breasts spill out of the side of your cup. Make sure the band is snug enough, as wearing a band size too big can cause the apex (where the shoulder straps attach to the bra) to sit too far apart, squeezing your breast tissue and causing side bra spillage. The best bras for side spillage gently cover the sides without cutting into your armpits.



---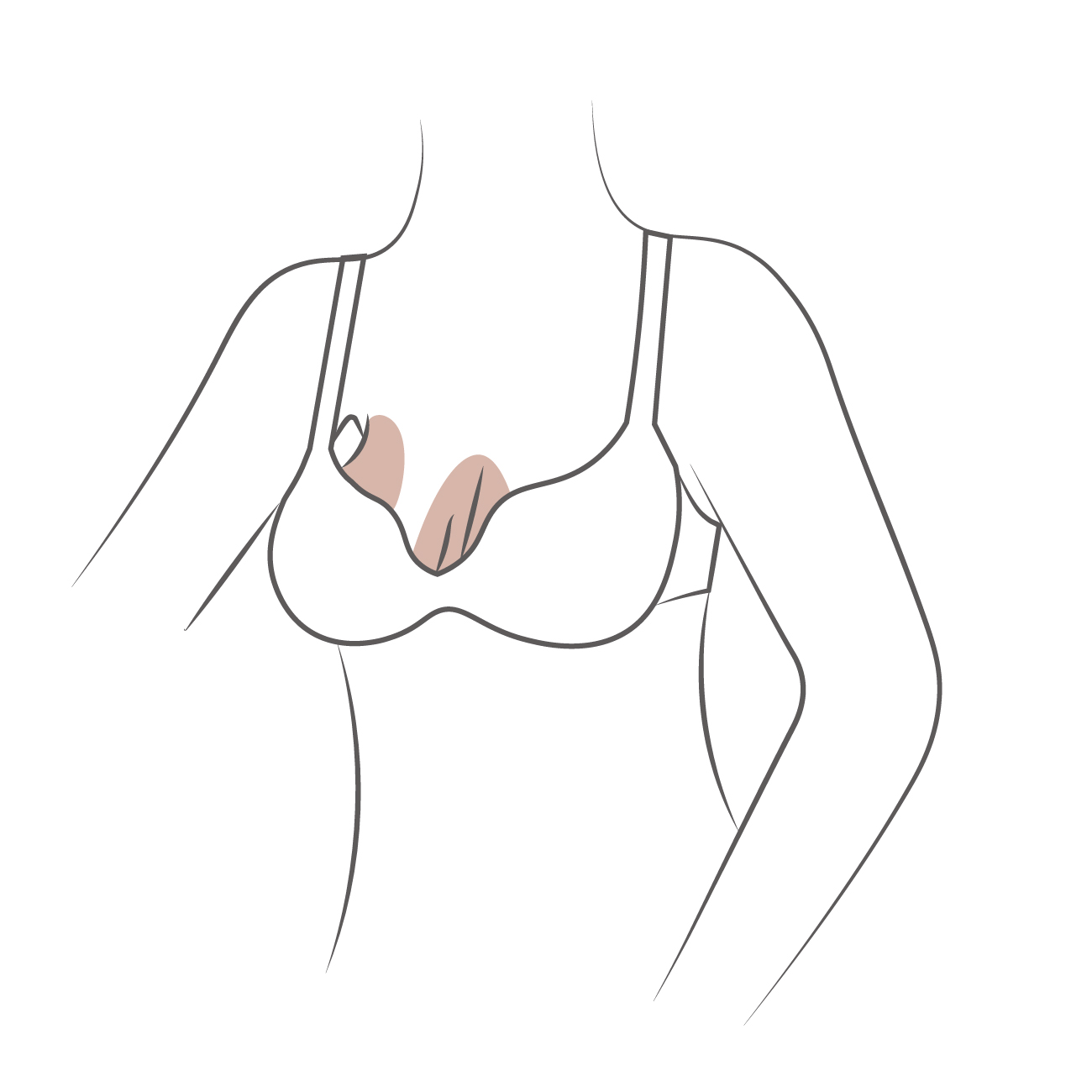 This happens when your breasts don't fill out the cup, or when the bra is too tall and/or wide for you. If the cups are too large, take one cup size down. If the bra is too tall for you, try a balconette or demi bra. Avoid molded foam cup bras (they tend to be less forgiving with different breast shapes). Try seamed cup bras instead.
---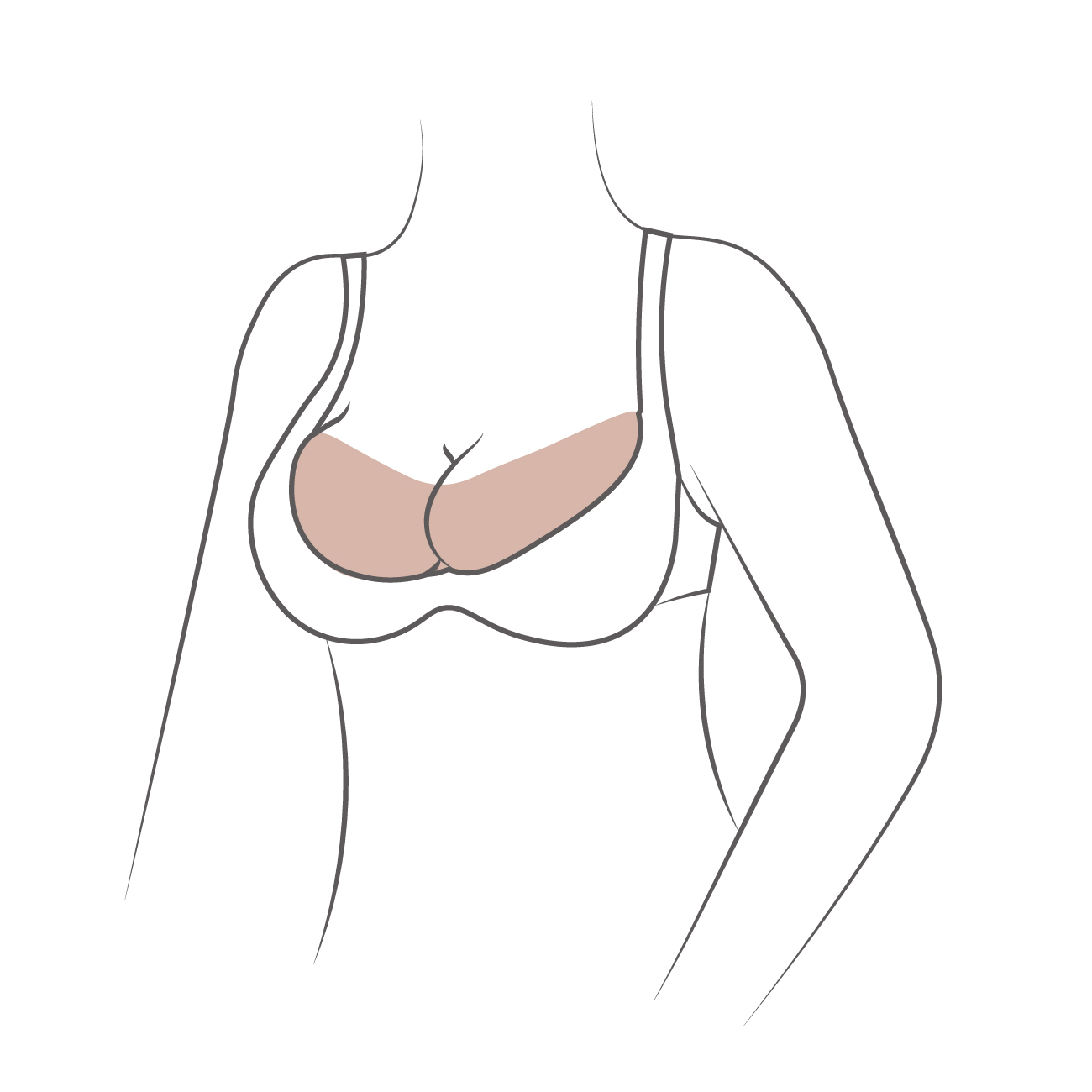 Top overflow (boob spill) is often caused by the cups being too small or too short.
If the bra cup is simply too small, size up in the cups.
If the bra up is too short, try a full-coverage bra instead. Cup overflow tends to happen to full-on-top shapes, or people with very tall roots - in which case full-coverage bras are a must.
---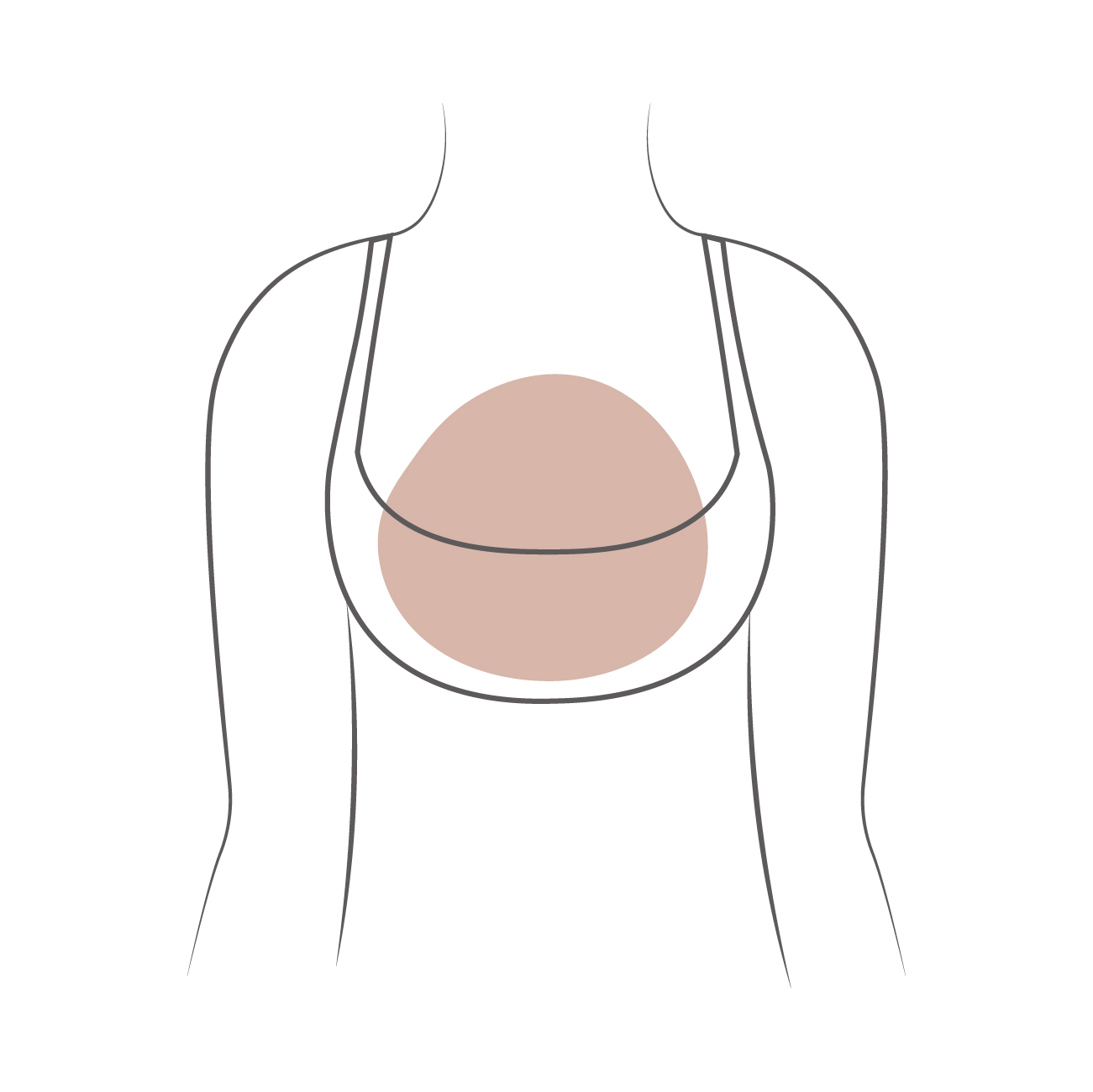 Uni-boob is caused by wearing a bra that doesn't adequately define and separate your breasts. Most sports bra and wireless bras don't have a center gore (where the underwire meets in the middle), and will not do enough to separate. The solution is choosing an underwire bra with a mid- to high- center gore.


---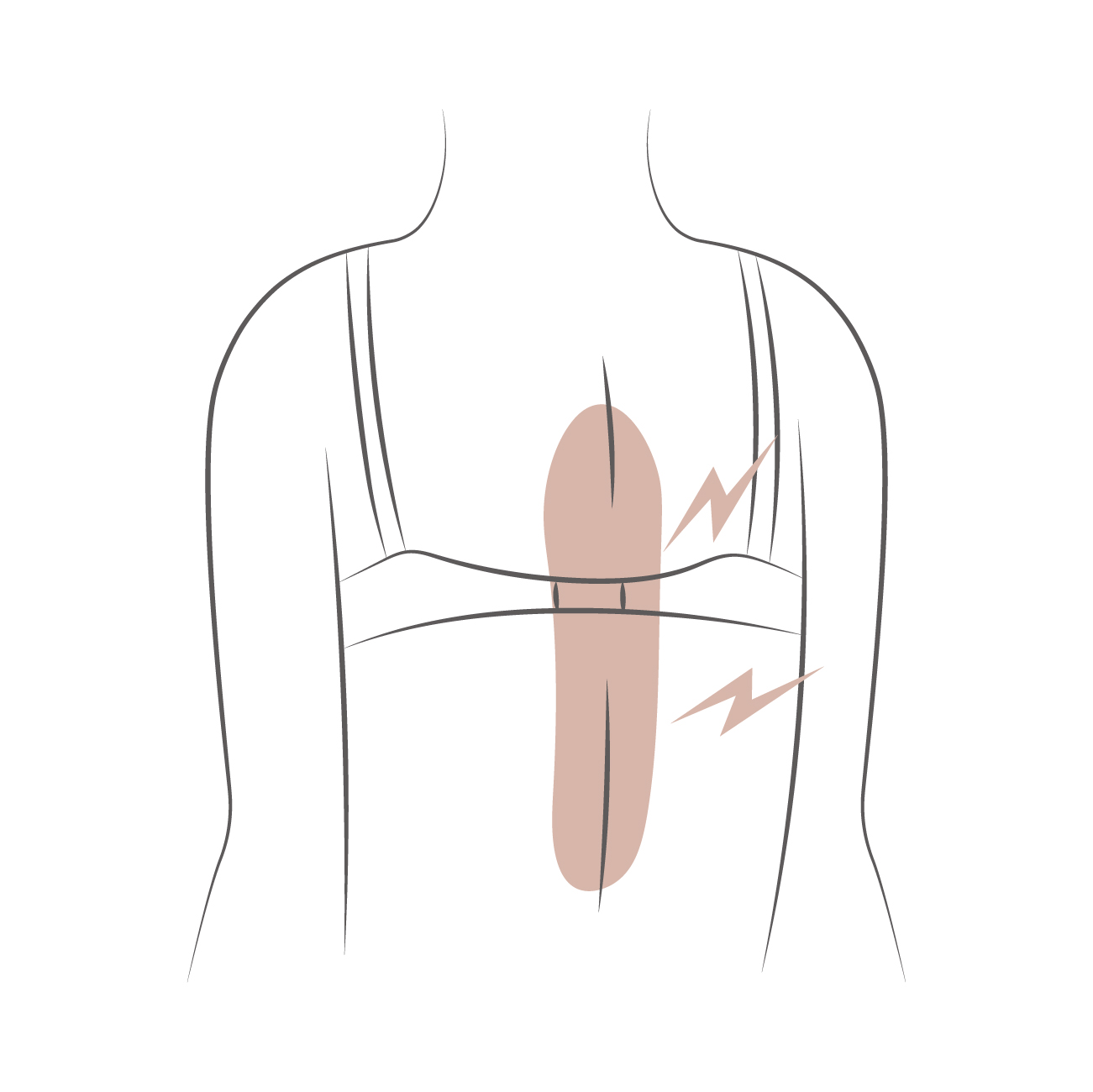 Backaches/better back support
Backaches are often caused by wearing bras that aren't supportive enough/bras that don't lift.
First, make sure you are wearing the correct band size. In order to lift your breasts, the bra band has to be somewhat snug. Try putting two fingers between the hooks and your back. If you can fit a whole hand in there, size down in the band.
Second, try bras with wider/stronger bands, and thicker/less stretchy shoulder straps. The spandex content of a supportive bra band should hit at least 15% (the fabric component that defines how much it stretches, and how much it 'recovers' from being stretched).
---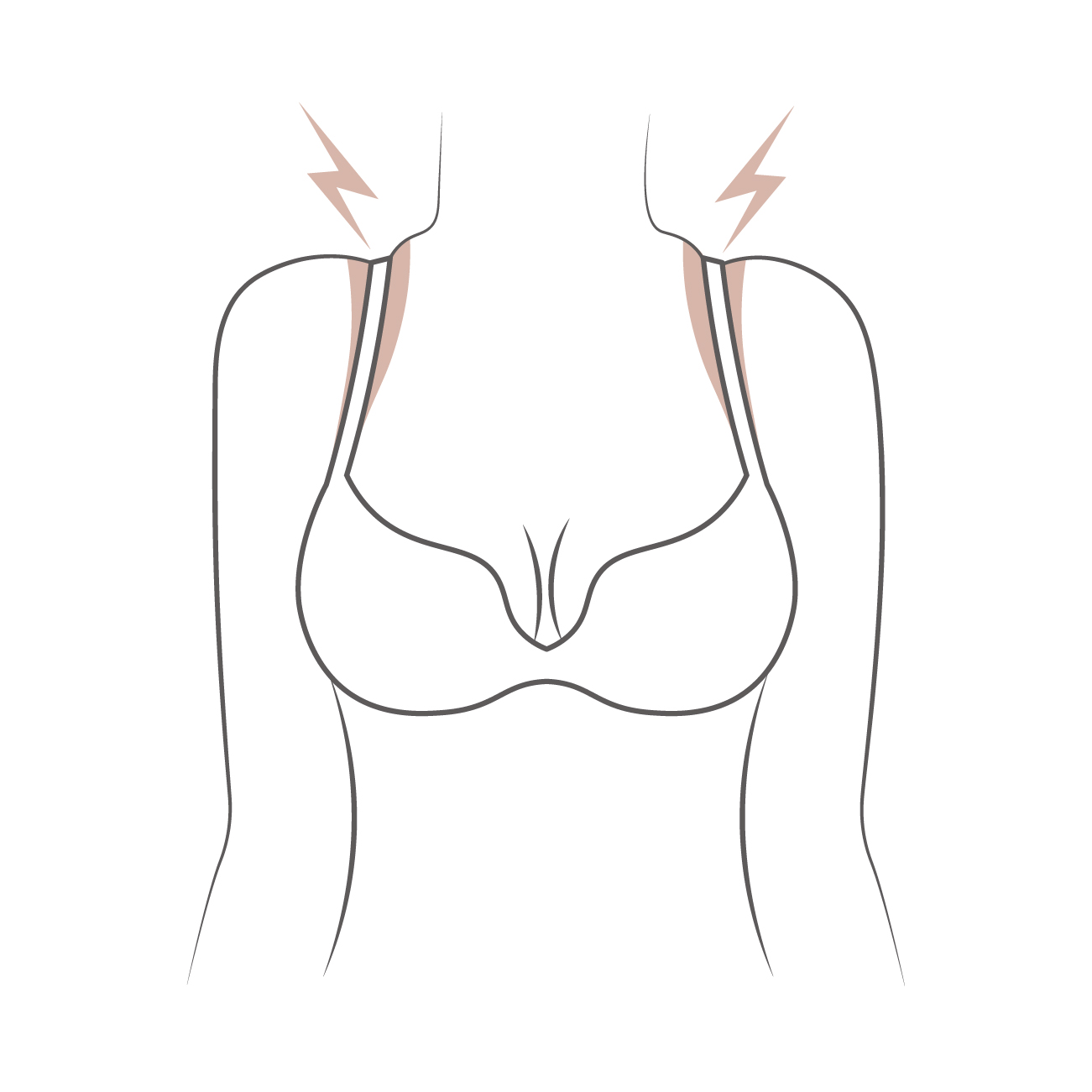 Irritating/Digging straps
This is often caused by the band not providing most of the support. (Your bra band should provide about 80% of the lift, while the straps provide the remaining 20%).
Make sure you are wearing a supportive band size. This should be somewhere between 0 to +2 of your band measurement (in inches).
Choose bras with wider straps, or straps made out of fabric (instead of elastic).
---
This is caused by the apex (where the shoulder straps attach to the bra) sitting too far apart. Make sure you are wearing the correct band size, as wearing band sizes that are too big can contribute to the apex being too far apart. We recommend bras with a "U" shape in the back (where the back apex are closer together), or bras that can be worn cross-back or racerback.
---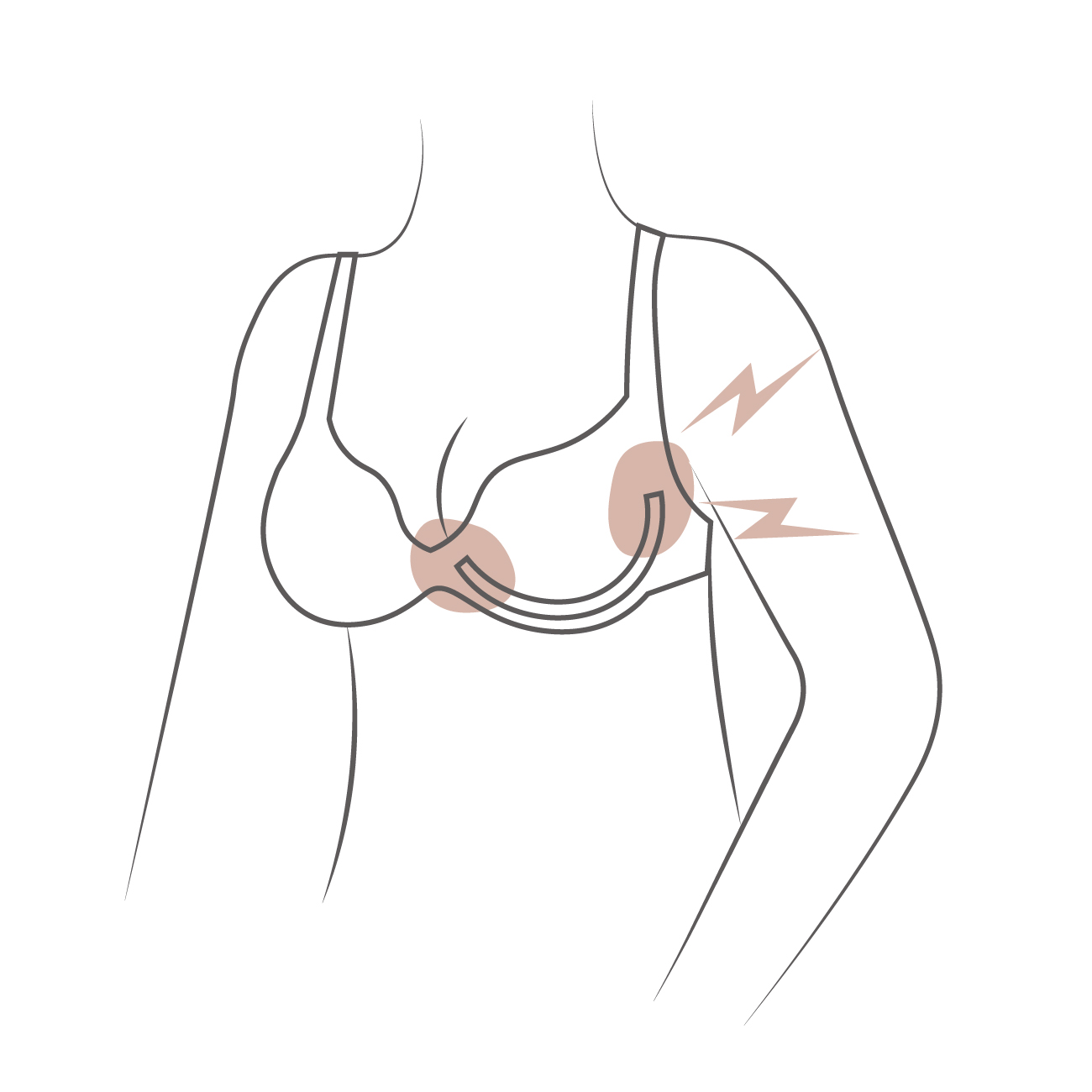 Underwire bra pain happens when the underwire is the incorrect shape. Underwire should contour your breasts, not sit on any breast issue. It should stop below your armpit and not reach your back. The center gore should sit flat and not poke at your sternum.
If you don't need underwire-level support, check out our collection of wireless bras.
If you need underwire-level support, check out our collectin of FlexWire bras. They are made with soft, bendy underwire that don't fight your body.
---