Tips for Bra Shopping Online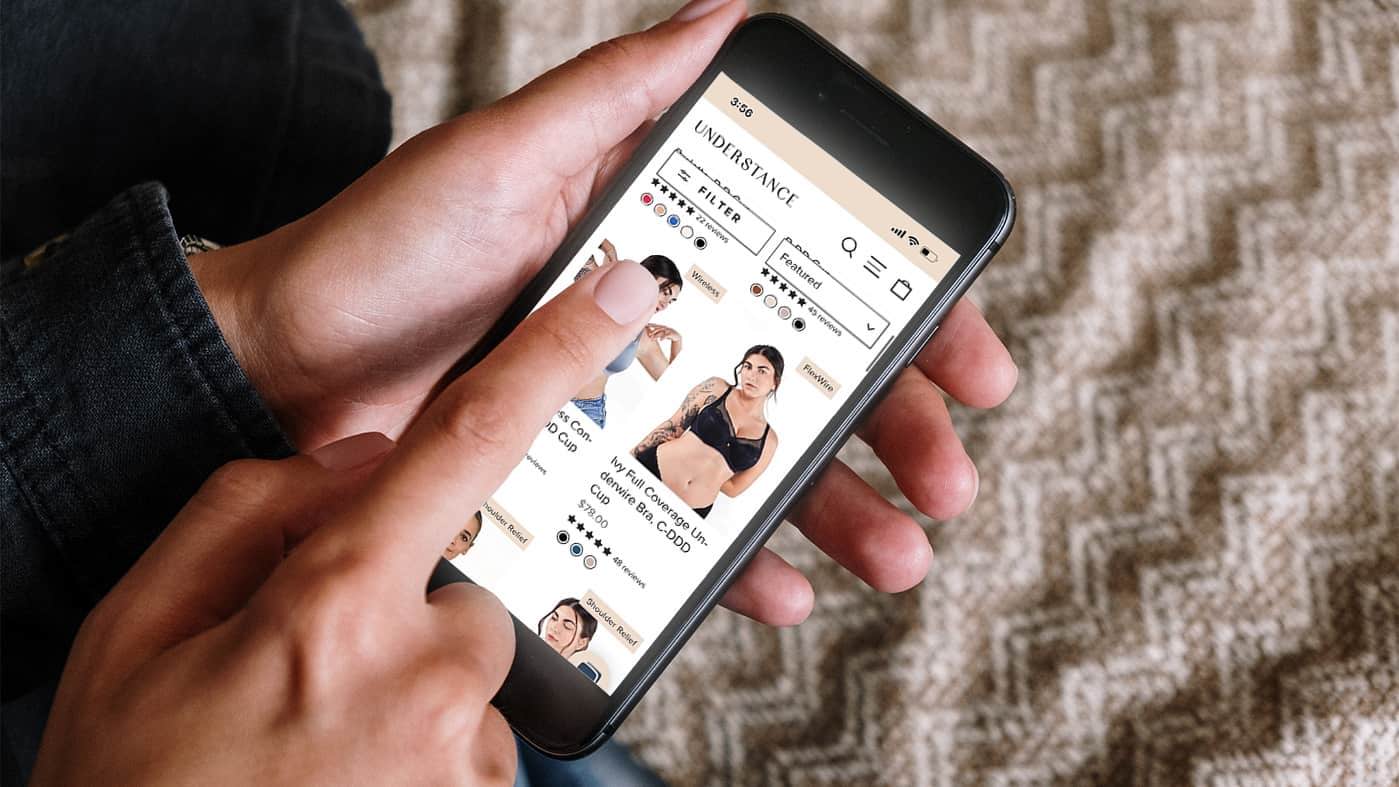 Don't like how you look under the harsh fluorescent lights at the department store? Want to try on bras in the privacy and comfort of your own home? Frustrated that your size and color is out of stock at the store? Don't have enough time to make a trip to the bra store? Just want more options?
Then shopping for bras online is for you. Here's our tips on how to find the perfect bra, even when you're shopping online!
The #1 reason that people hesitate to shop for bras online, is the size. Bras have more sizes than any other garment, and it can be intimidating to buy bras online without being sure about your size.
As always, a measuring tape is your best friend. Don't have one? We sell them for $6CAD ($5USD) here.
Now take your band and bust measurements (wrapping the measuring around your ribcage as tightly as you would like your bra to fit, leaning forward for your bust measurement so you get the full volume of your breasts). Locate those numbers in our size chart.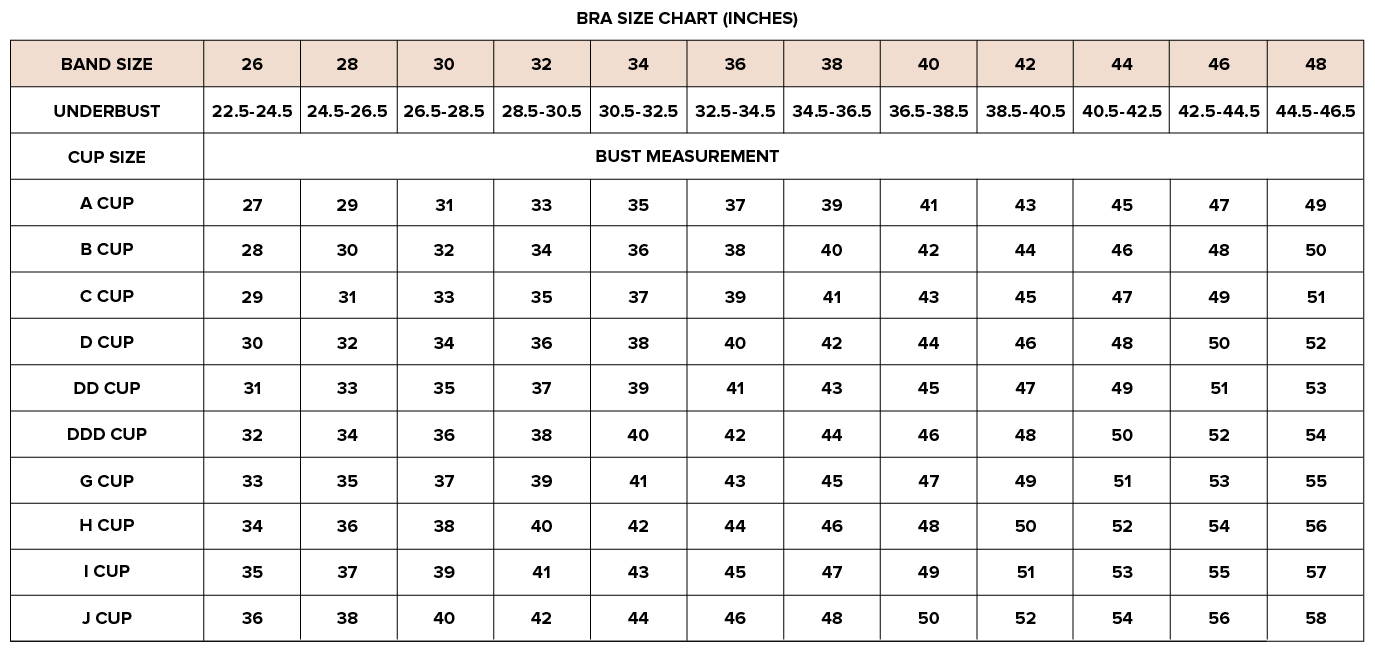 Use our filter to see which options are available in your size.
"I always wore 36D, the size chart says I'm a 40D"
Bra sizes don't stay the same throughout adulthood. Even if your weight stayed the same, your bra size can change.

If you've always shopped at physical stores where your true size isn't carried, you may be wearing the wrong size. If you are unhappy with most of your bras, it may be a sign that the wrong size is to blame.
As a starting point, we recommend a measuring tape and our size chart.

We offer free shipping and returns over $80CAD and duty free shopping for US customers. If you are unsure about your best size, order two sizes to compare, and send back what didn't work.

We are a Canadian bra company and ship from our warehouse in Canada. To our U.S. customers, we offer fast, reliable, trackable shipping via USPS.
Be open-minded about different shapes
When we think of "bra," most of us think of something like this: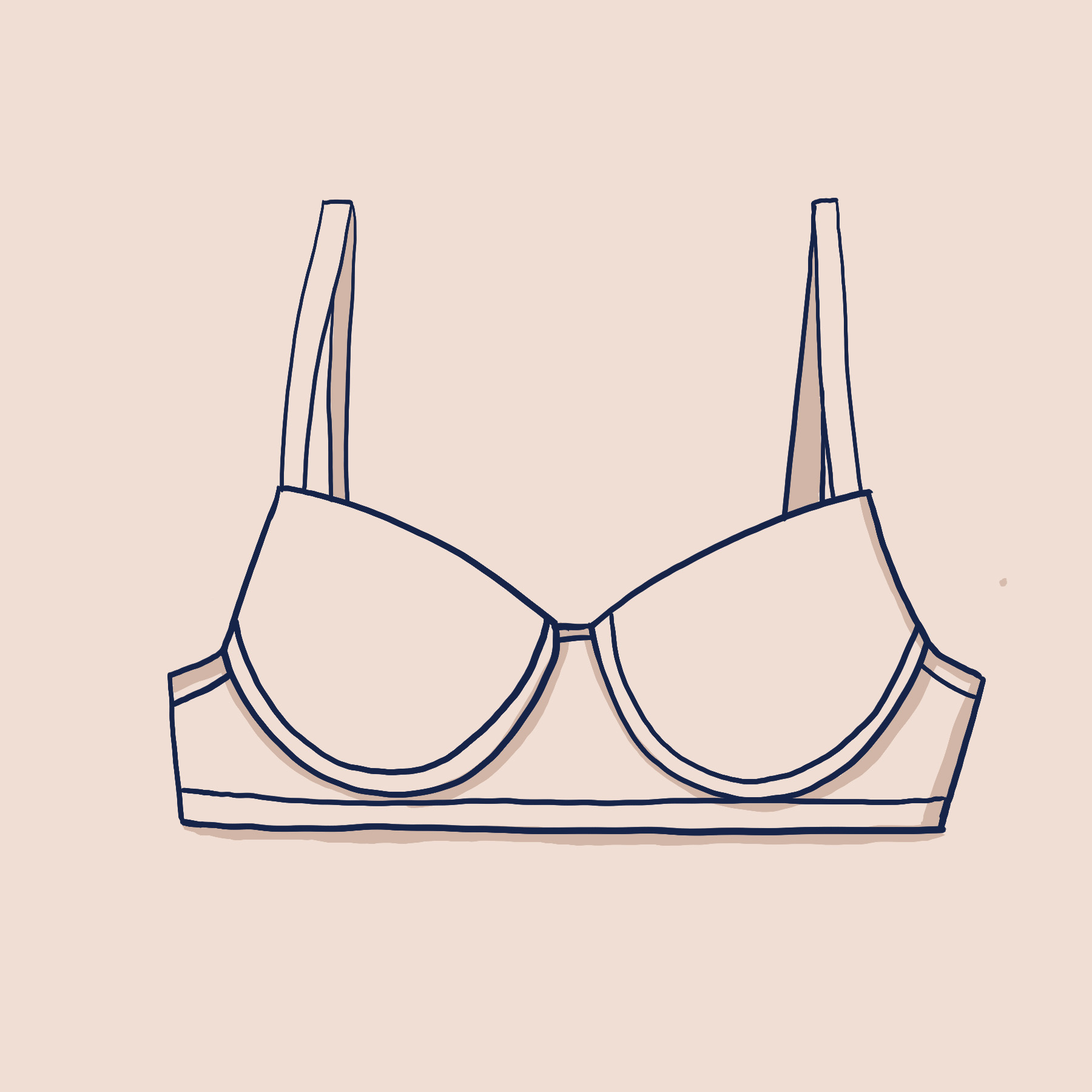 Bras come in many shapes, designed for different body types and different needs.

Plunge Bras
One of our favorite shapes is the plunge. Plunge bras have a pretty, V-shaped neckline, and come up higher near your underarms. This shape creates cleavage without the pushing.

Ready to take the plunge? Try Bluebelle Sheer Lift Bralette, B-D Cup for a weightless, uncomplicated fit. Try Day to Night Lift Bra, B-DD Cup or Ivy Full Coverage Underwire Bra, C-DDD Cup for a comfortable but major lift. For a wireless, more padded cleavage bra, try UpLift Wireless Plunge Lace Bra, B-D Cup.

Full Coverage Bras
Another one of our favorite shapes is the full coverage. If you have accepted that comfort is the most important thing in life, and you wear a C+ cup, then full coverage bras are for you. Be relieved that your breasts won't pop out of your bra, and wireless options can feel secure with higher coverage.

Try our best seller, Hugger Wireless Full Coverage Bra, C-DDD Cup or Cotton Heather Wireless Full Coverage Bra, C-DD Cup.
Take advantage of virtual fittings
We offer free virtual fittings to answer all your bra questions. Sign up on our calendar here to talk to a bra expert. Understanding your breast shape and identifying what you don't like about your fit can be confusing. We are here to help.

We encourage you to sign up, even if we don't carry your size. We are working on expanding our sizes and bringing more options to the market, and we would love input from you. Help us make your new favorite bra!
---