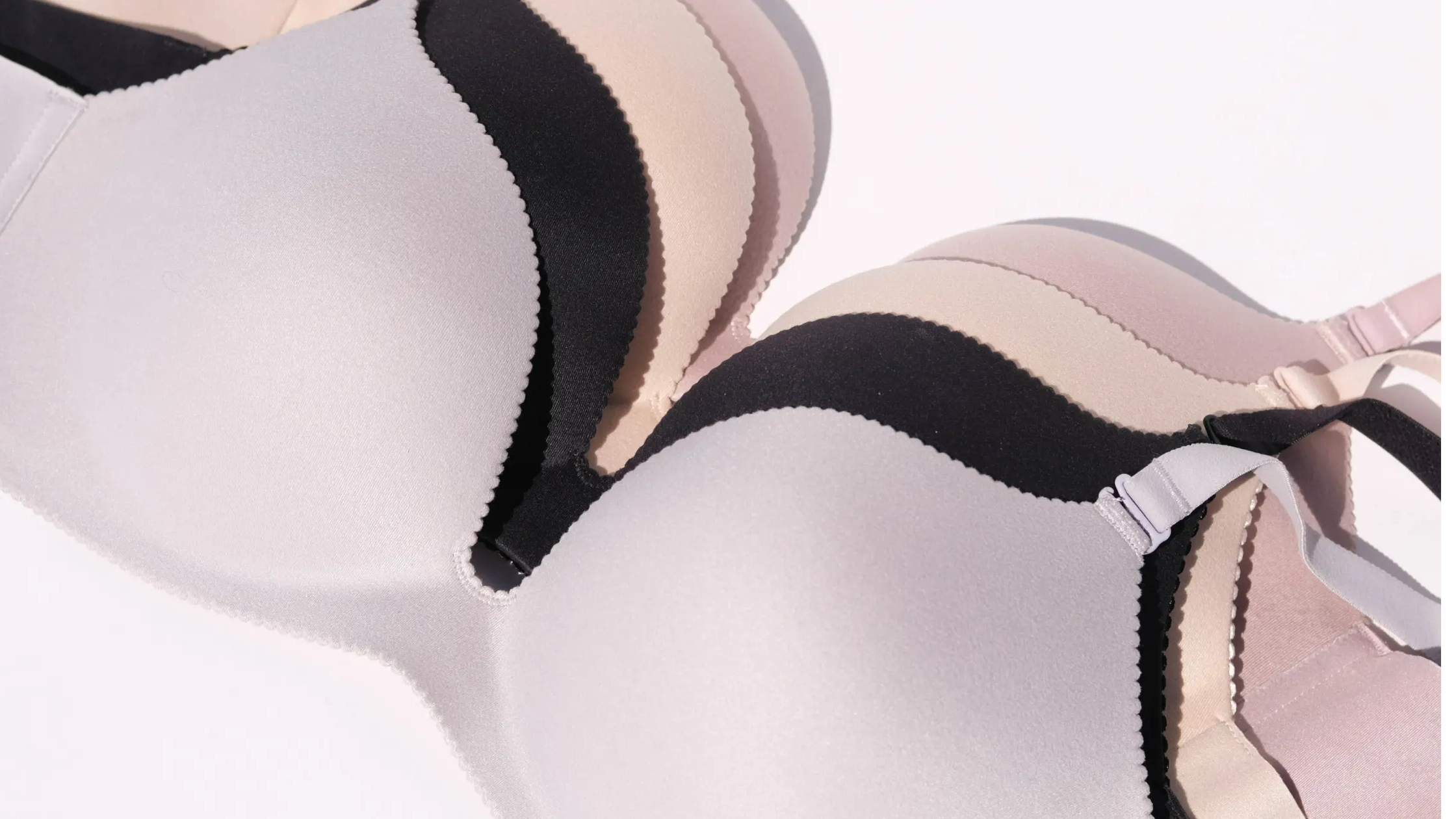 Finding the perfect bra for your specific body shape and size depends on a variety of factors. Unfortunately, so many bra wearers don't know what make a bra a good or bad fit for them. At Understance, we're a size and fit focused brand meaning we design each bra for specific sizes. When choosing a bra, knowing what to look for is the most important thing. We've broken down the most crucial parts of a bra that determine the support and fit. This guide is a starting point when choosing your next bra.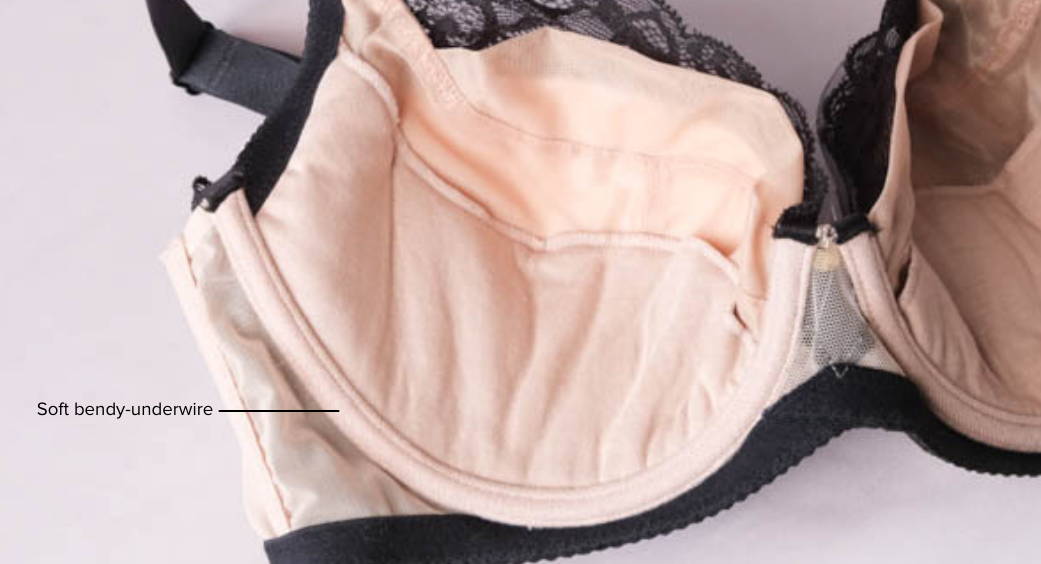 Underwires are a common component of most bras. Some breast sizes may enjoy greater comfort with a wired bra, but wires don't always translate into support. Most A and B cups don't need wires for support/lift.

We don't typically use wires for most AB cup bras. Starting at C, people start to need more support/lift. This doesn't necessarily mean that all C+ bras need wires to be supportive. We make a variety of wireless bras for larger cup sizes.

Not all wires were created equally. We try to use soft, bendy, flexible wires that mold to your shape rather than hard, stiff wires that constrict. A malleable underwire should be able to be straightened from its natural 'U' shape. Underwires that are hard, and metal are more likely to dig and chafe.

Comfort means different things to different people. We've generally seen an aversion to underwires in AB cups, and it's expected – AB cups don't generally need the level of support provided by underwires. But starting at C, if the underwire sits properly, the comfort level is comparable with wireless bras.

Shop our best underwire bras here Day to night lift bra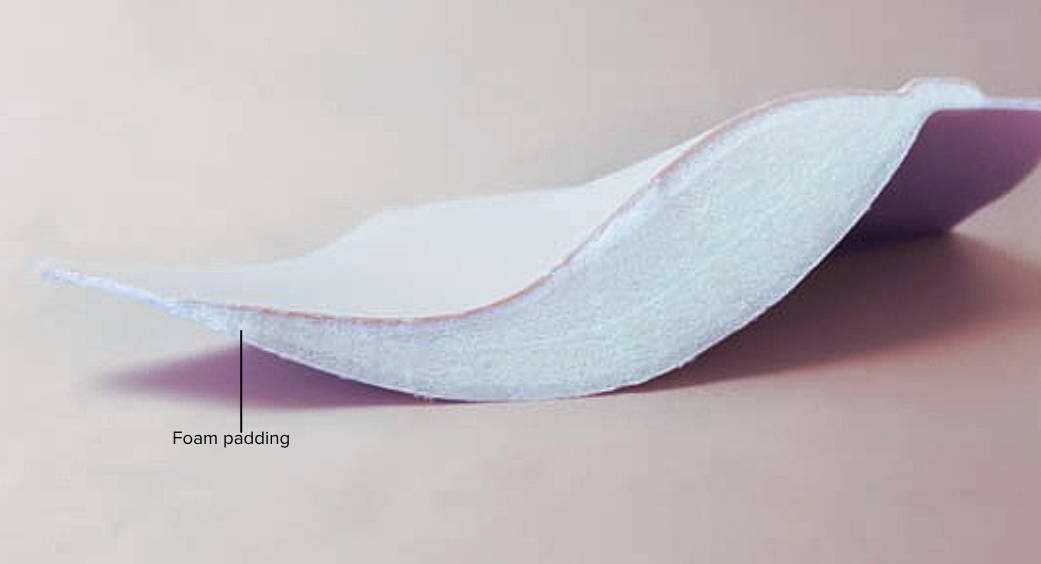 When it comes to padding – density is key.

If your bra isn't sheer, then it will be lined with foam, cotton or some other material. When choosing the type of lining in your bra, consider when and where you'll most likely be wearing the bra. There are three main types of lining:

Memory foam – very high density – only use for very thin padding, to achieve a pillowy hand-feel. But if you make memory foam too heavy/too thick, it's very unbreathable and 'heats up.' Medium in its shaping power.

Regular foam – looser than memory foam, doesn't heat up if you make thicker padding out of it. Ideal for push-up bras that require 'graduated' padding (thinner in some places, thicker in other places, to create the push-up effect). High in shaping power.

Cotton – the most breathable, softest, but doesn't have much shaping power. Ideal for lounge bras.

Choosing the best material should depend on when and where you intend to wear your bra. For hotter weather, consider wearing more cotton to stay cool for everyday bras. If you need all day comfort and support, then memory foam is a great choice for its comfortable, pillowy feeling. Having a variety of linings is important to adapt to different occasions, weather conditions and moods.

Shop our most dramatic push up bras now Marshmallow Wireless Push-Up Bra
Choosing the right number of hooks can be the difference between a supportive bra and an insufficient bra. Most bra companies use the same hooks for 32A and 38DD. While one row of hooks may be sufficient for an A cup, it won't provide enough support for a DD cup and can lead to back aches and pains from the straps carrying all the weight on your shoulders.

When shopping for a bra, the bigger your cup size, the more rows of hooks you'll need to get adequate support. Most bra companies use one or two rows of hooks for all their bras regardless of size. We take a graduated approach to bra hooks. For the same style, 32A comes with two rows of hooks, 36C comes with three rows of hooks, and 40DD could come with four rows of hooks. For strapless bras, sometimes we use more rows for anti-slip.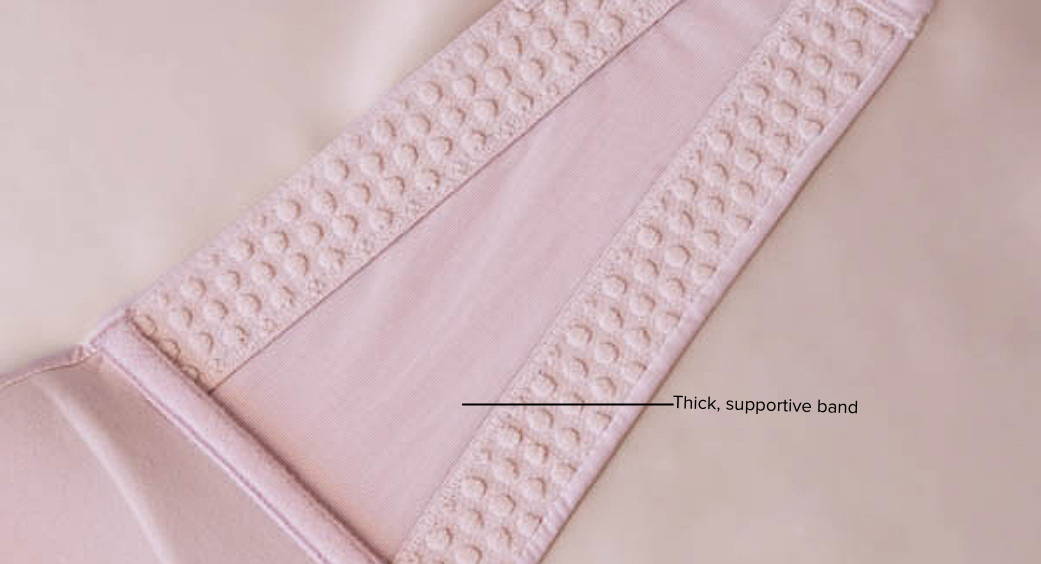 Your bands should be thick enough to provide support and comfort for your breast size. A two-hook bra usually comes with a narrow band which is sufficient for small to average cup sizes. Bands that are too thin or narrow won't provide enough support and will lead to your shoulder straps carrying most of the weight. Generally, bras with thicker bands also have more rows of hooks. When shopping for a supportive bra, go with one with a thick band to ensure the weight is distributed evenly between your back and shoulders. Bras with thicker bands are more likely to provide good side support.

Shop our most supportive bras here the UpLift Wireless Diamond Neckline Bra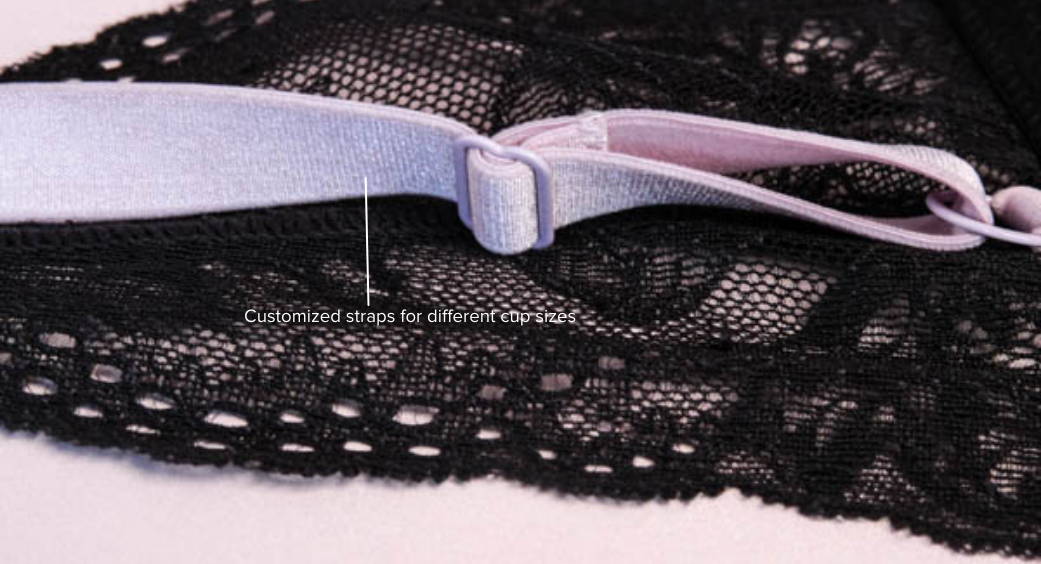 The shoulder straps can either be a source of additional support or pain depending on the construction of the bra. Most bra companies use shoulder straps of the same width for all their bra sizes. Larger busts require thicker straps to distribute the weight evenly. When shopping for a bra, check that the straps are thick enough to support you. Understance bras start at 1.5cm for 32B, 1.8cm for 34C, and 2cm for 36D. Taking a graduated approach to straps ensures that each size has customized support.

Knowing what to look for in each component of a bra makes it more likely you'll find your perfect fit.

Shop our wide strap bras here the Uplift Wireless Lace Bra
---