---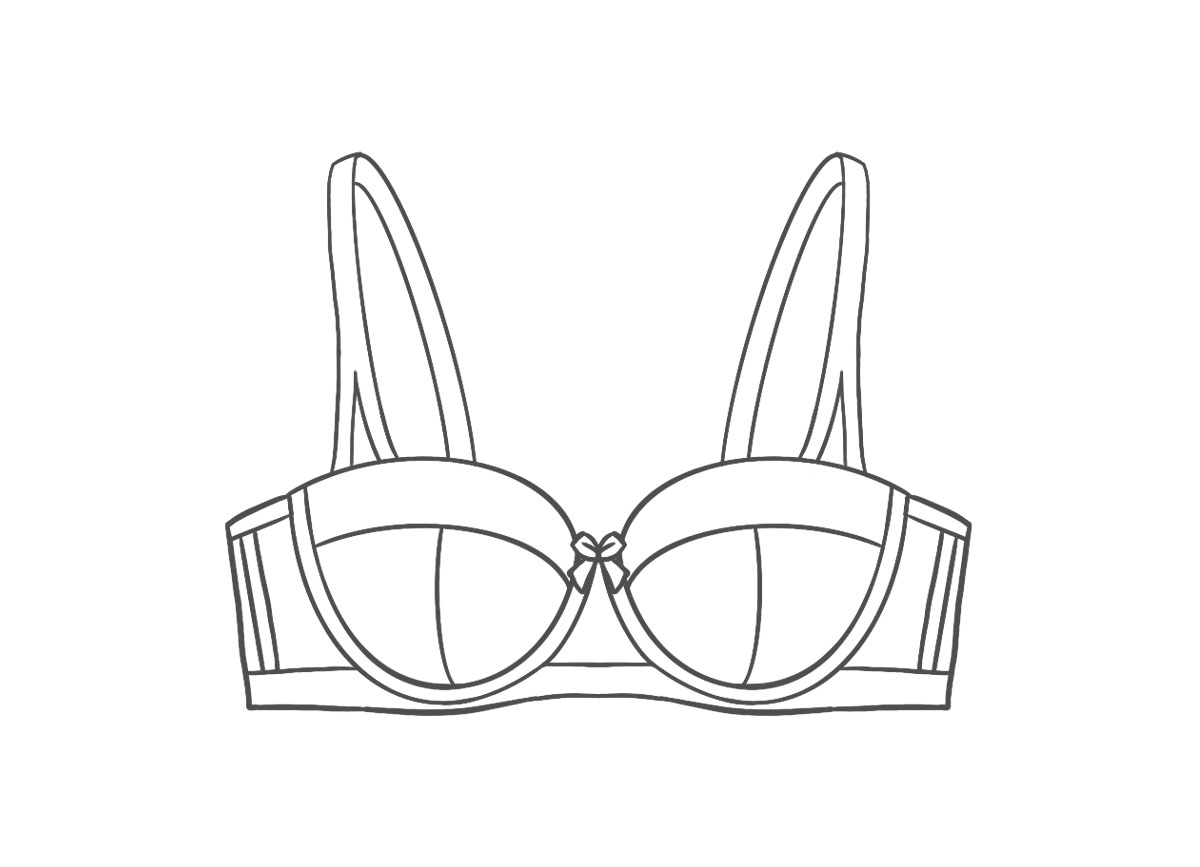 Balconette bras cover half of your breasts, with low apexes and wide-set straps. They offer low front coverage. This style is a good choice for people who are shallower on top. Because there is "less bra" on top, it can prevent gapping. See Balconette options.
---
Despite "demi" meaning "half" in French, demi bras typically cover three quarters of your breasts. Compared to balconette, demi bras have slightly higher apexes, and more front coverage. Demi is what probably comes to mind first when you think "bra". See Demi options.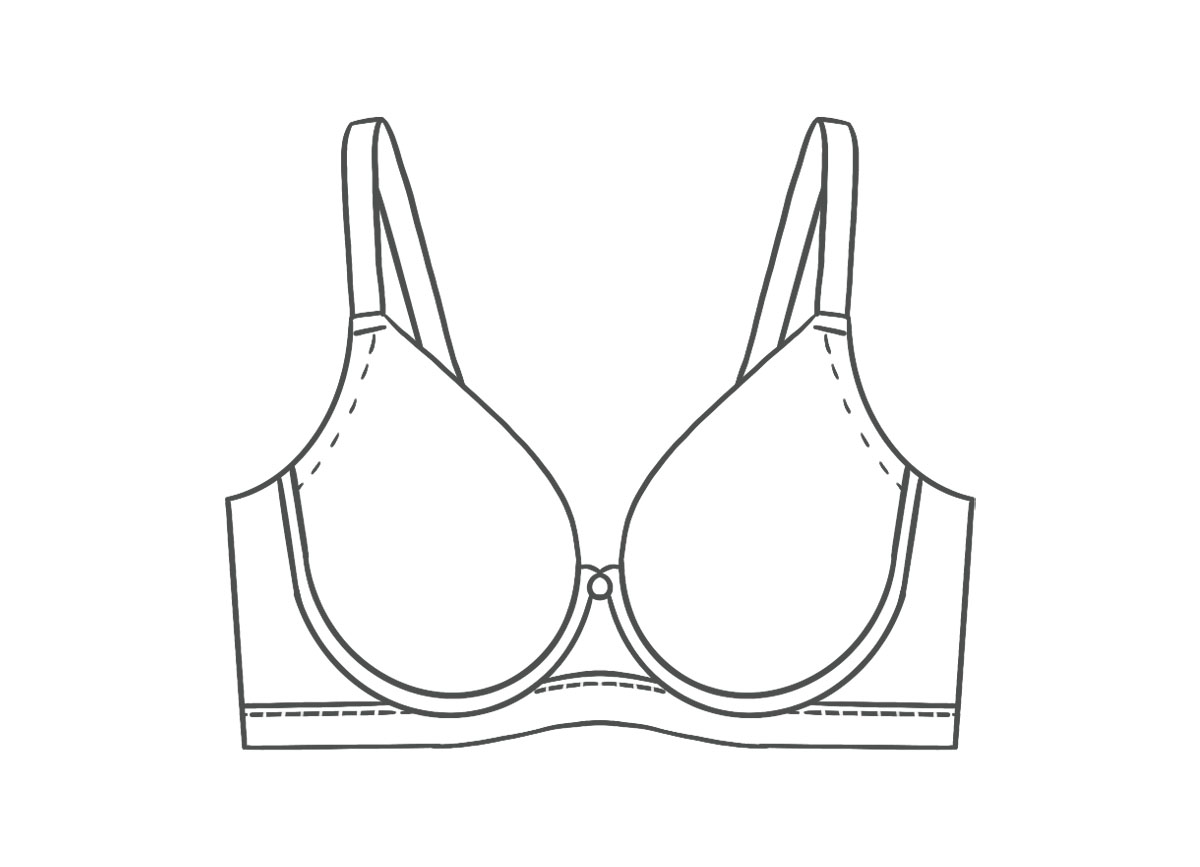 ---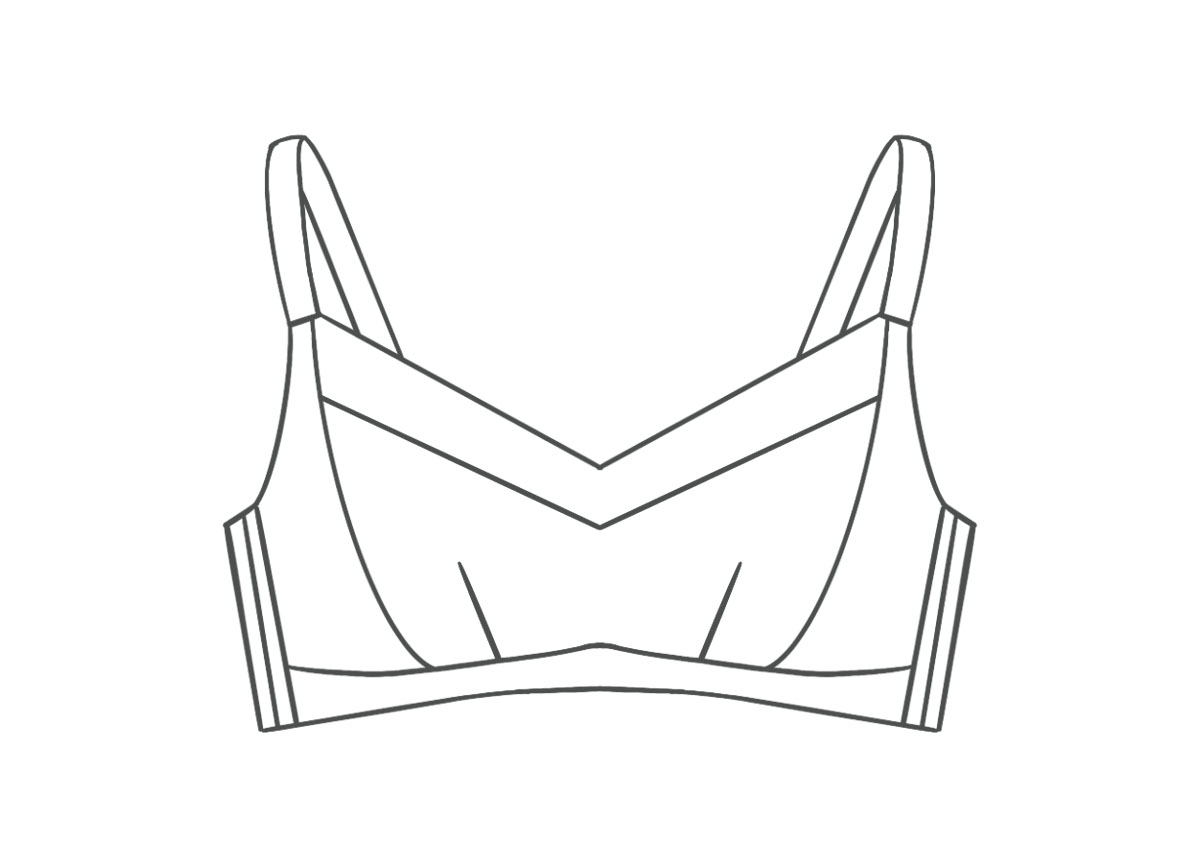 Full coverage bras cover almost all your breasts. They have high center gores and high necklines. They are a great option for people after that "held-in" and secure feeling, and for people who are fuller on top or fuller all around. See Full Coverage options.
---
Plunge bras feature low center gores and high apexes, which create a deep V neckline. They are great for people who are fuller on top, and for people looking to show off cleavage. They are not the best fit for people with soft breast tissue, because the low-cut neckline can cut in and give you "quadboob". See Plunge options.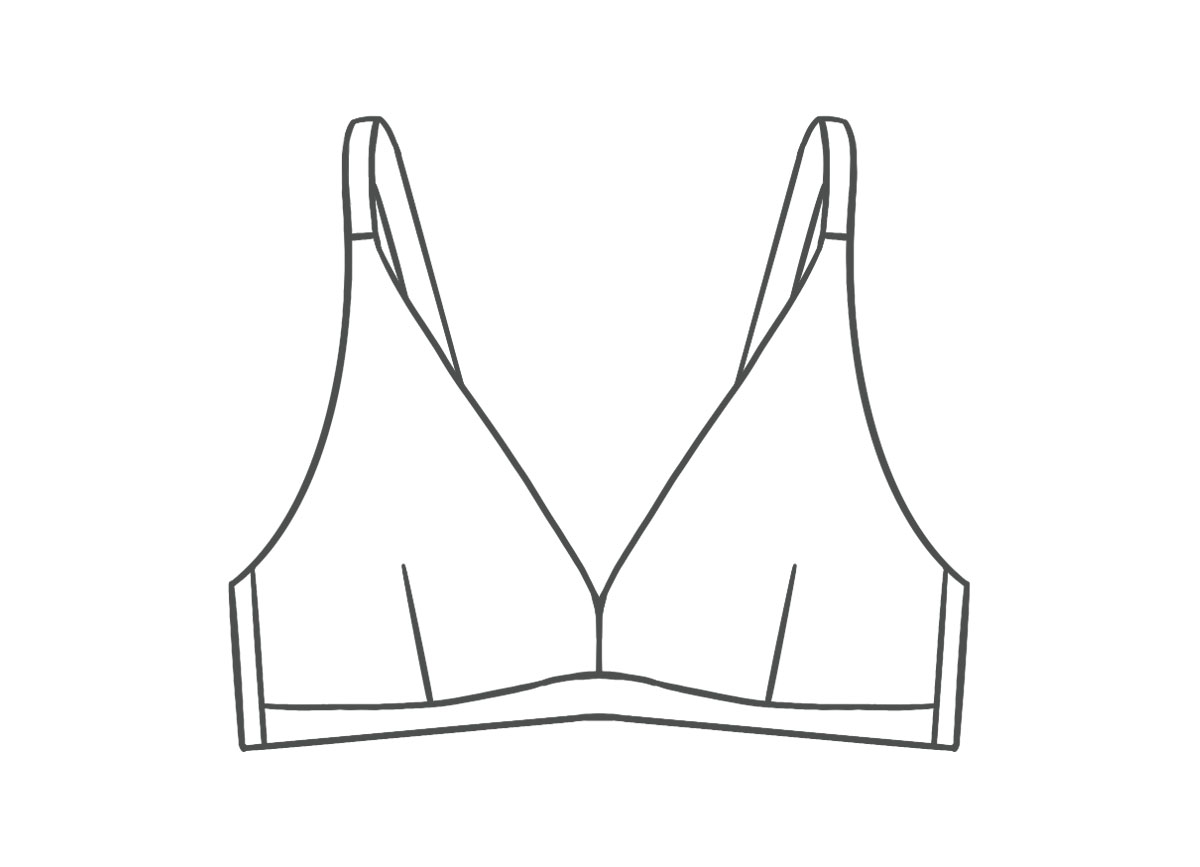 ---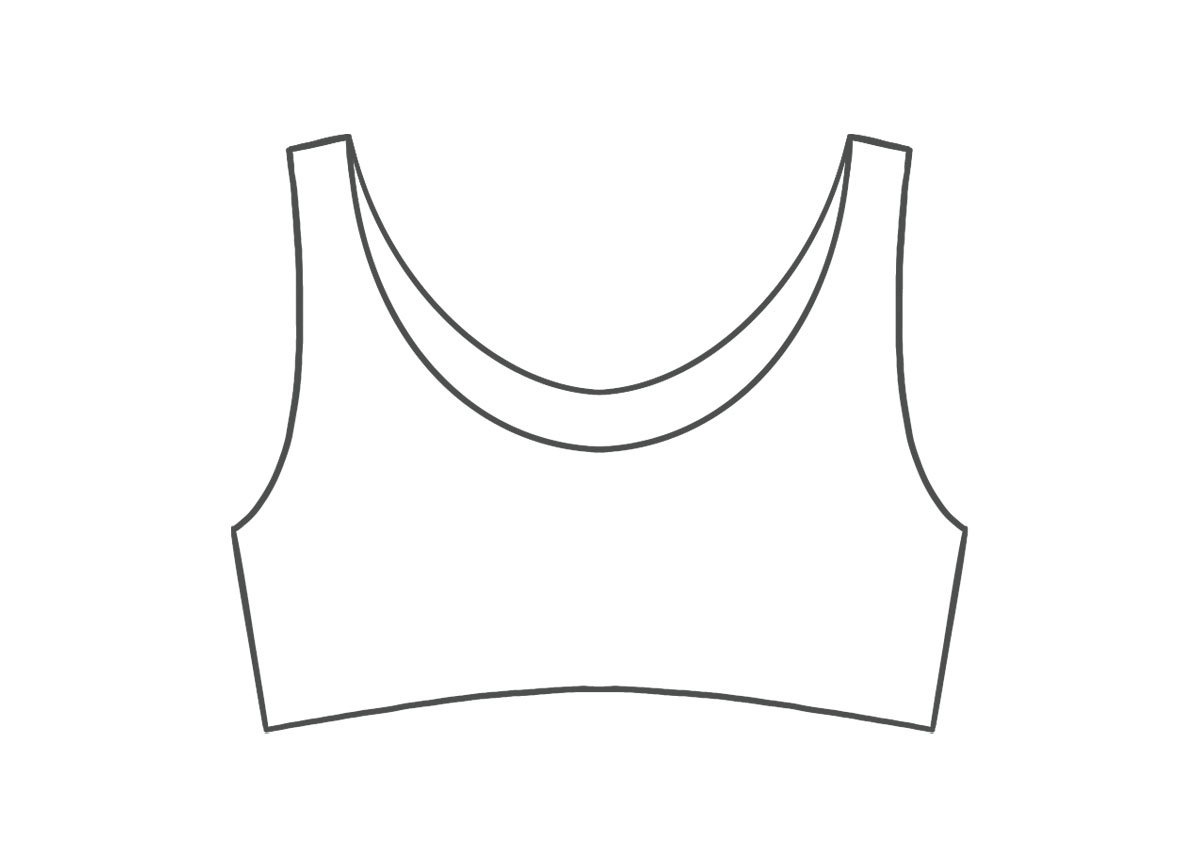 Tank bras look like the top half of a tank top. They have wide straps, high necklines, and more coverage in the back. Sports bras often have a tank shape, but not all tank bras are sports bras. They are great for people who seek more coverage than typical full coverage bras. The wide straps and back coverage work well for shoulder and back relief. If your breasts weigh you down, but you don't want to wear an underwire bra, wireless tank bras are the way to go. See Tank Bra options.
---
Triangle bras are typically made without underwire, side boning, or other support structures. Bralettes often have triangle-shaped cups. They offer especially low side support, and don't cover side boobs. They are a great style for people who like the aesthetics of a bra, but don't need much coverage or support. See Triangle options.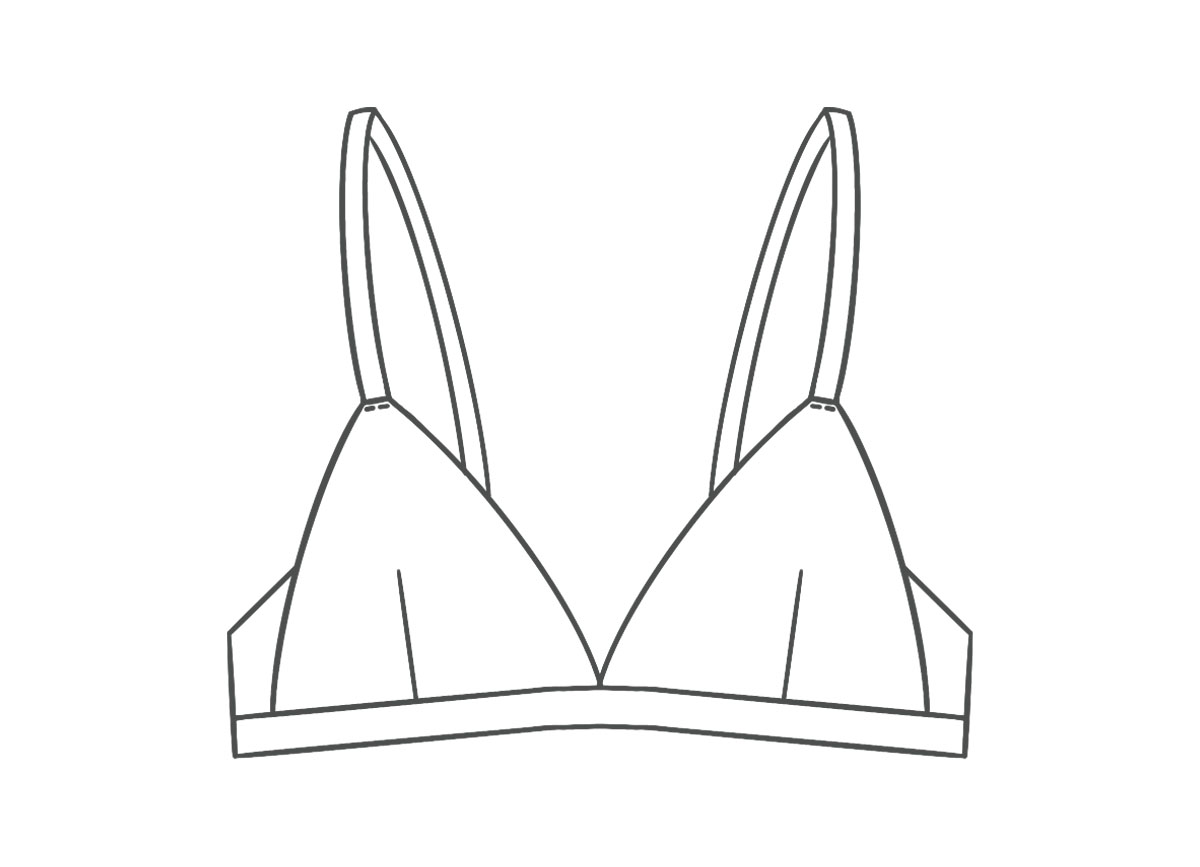 ---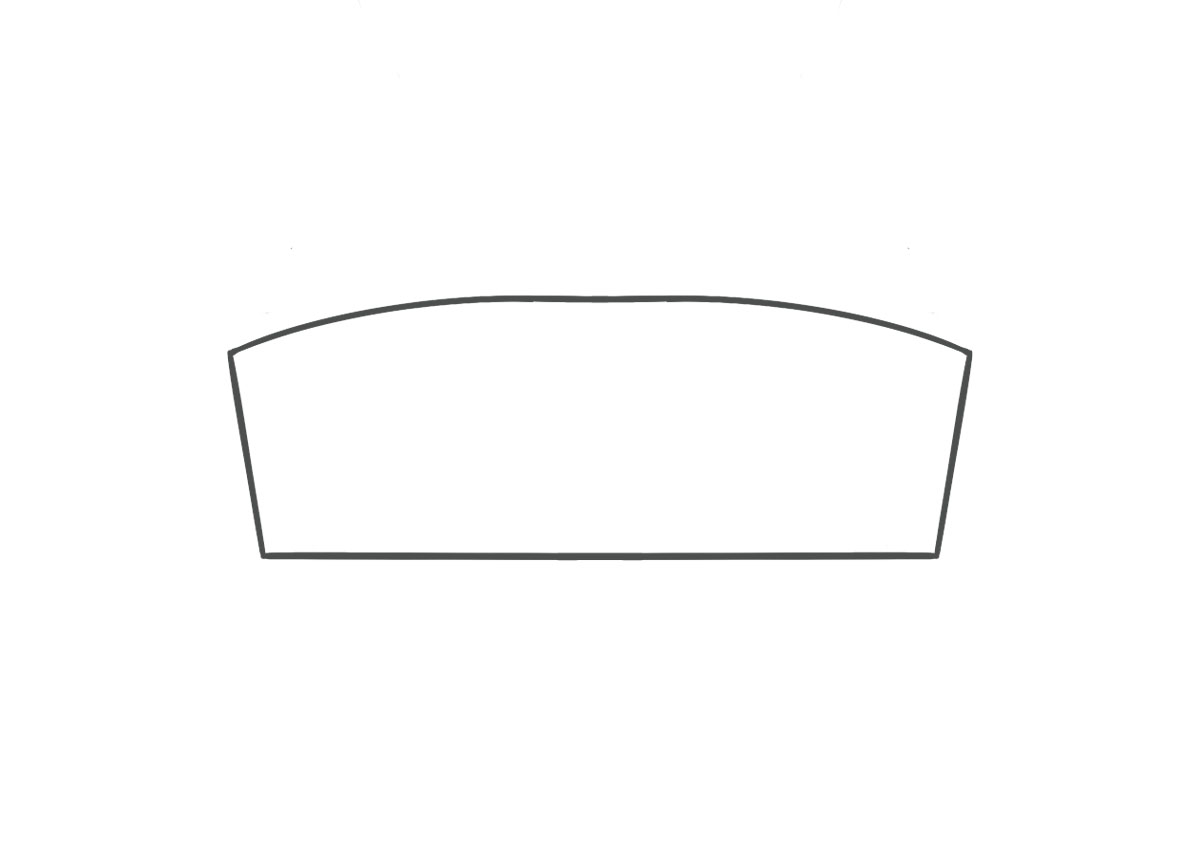 Bandeau bras look like the top half of a tube top. They have a high, straight across neckline that covers cleavage. Chest binding bras typically have a bandeau shape. They have a variety of uses: they are a good modesty option if you don't want to show any cleavage; they work well as layering pieces; they can even be worn as a strapless bra substitute, if the pairing top has a high neckline.
---
Racerback bras have a Y-shape or U-shape in the back. Back apexes (where the shoulder straps are attached to the band) are closer together. A good option for people who struggle with slipping straps. See Racerback options.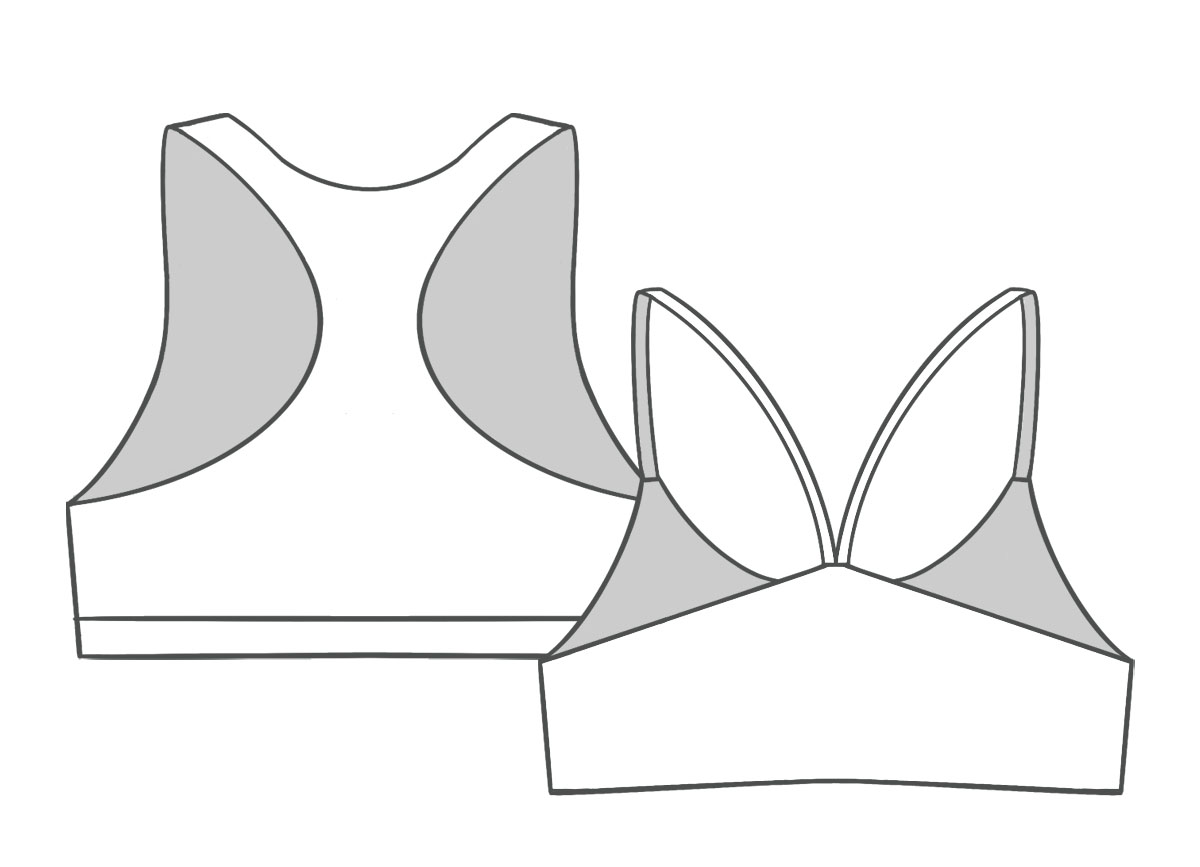 ---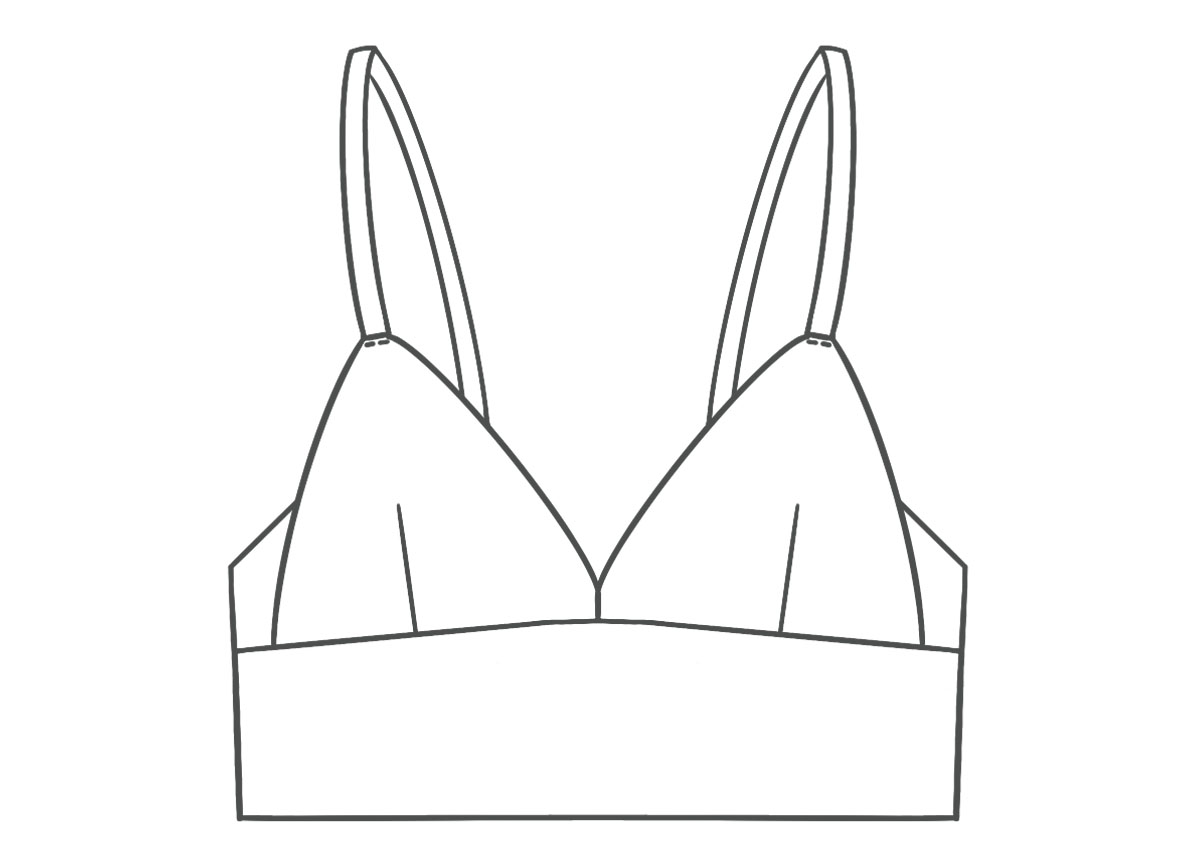 Longline bras have extended bands below the bust. They range from covering a little more of your ribcage to extending all the way to your belly button, like a corset. They are designed to offer extra support. People with sensitive ribcages may find longline bras irritating; people with protruding upper abs may find the band rolling up. See Longline options.
---
Shelf bras only cover a quarter of your breasts or less. They are sometimes called cup-less or open-cup bras. They are a good option for people who have partners with material sensitivities.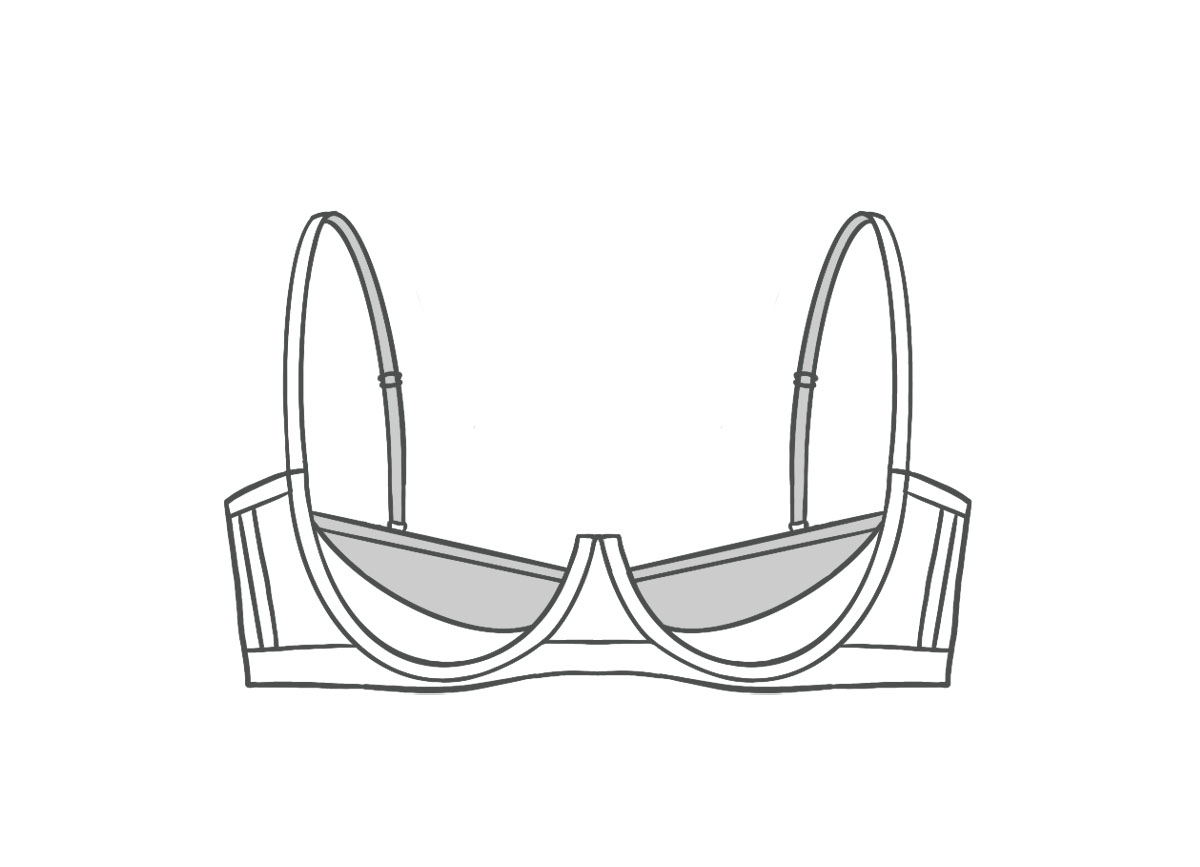 ---
---