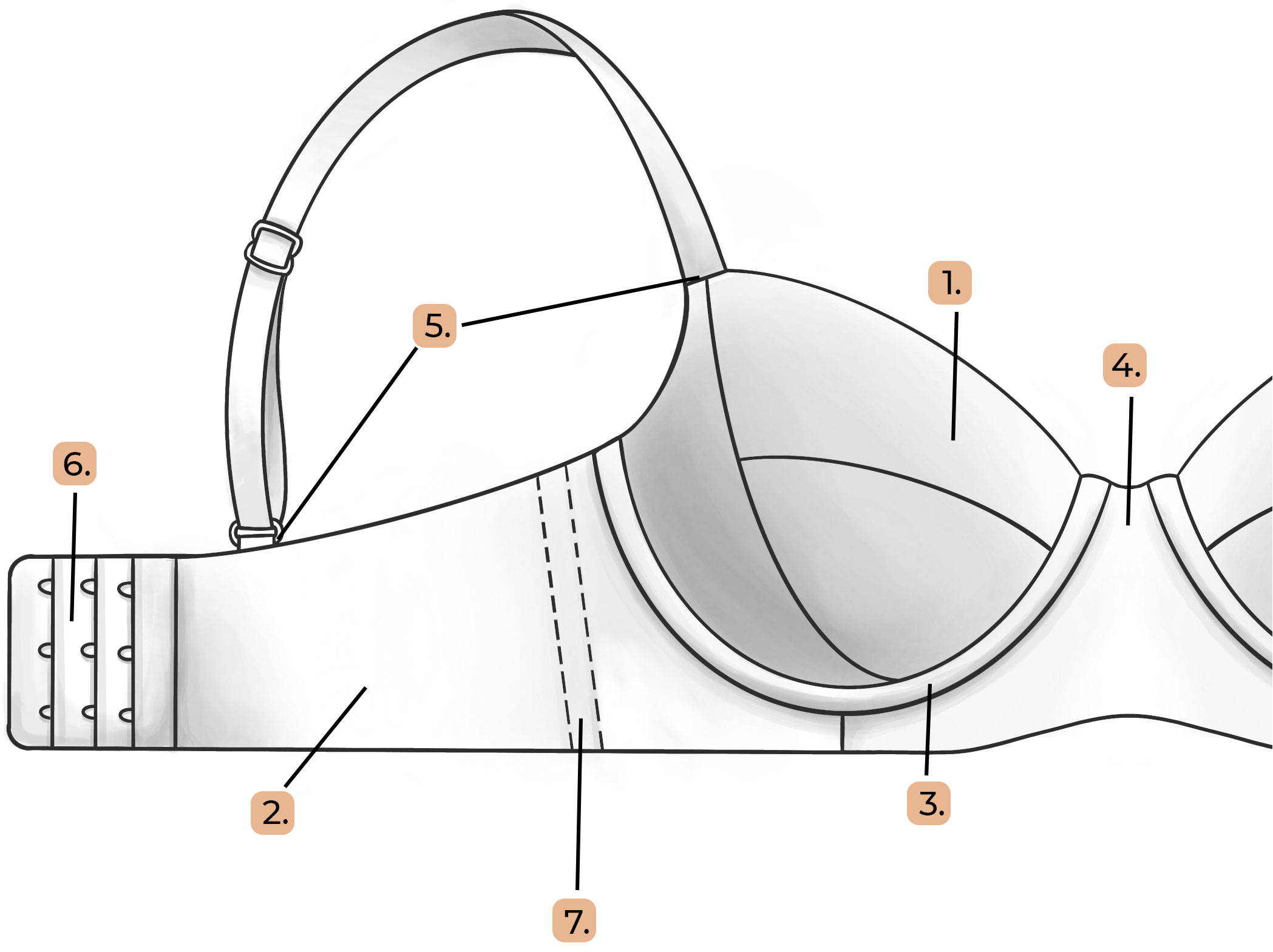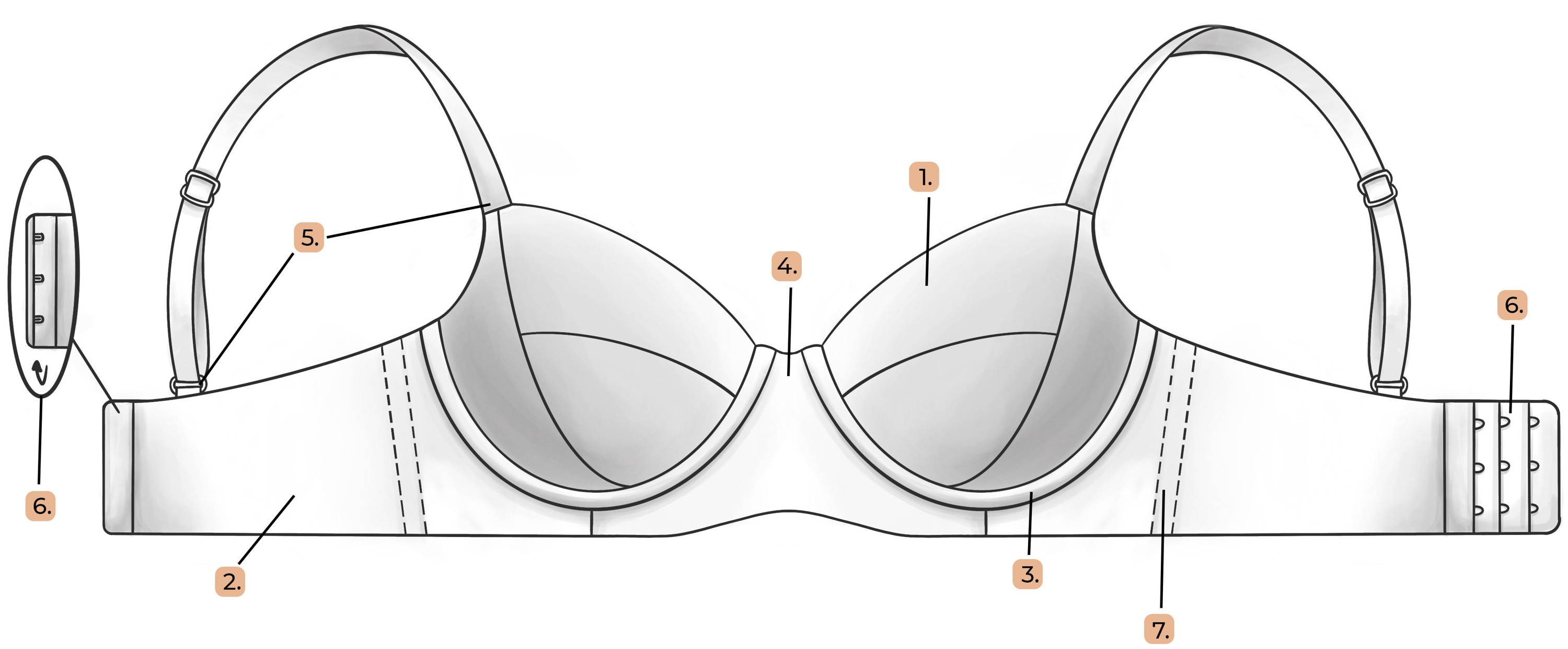 Seamed cup bras have sections (upper cup, lower cup, side panel). Generally speaking, the more sections, the rounder the shape (bras with 4 sections usually give a more rounded shape, while bras with 2 sections will give a more cone-like shape). Molded cup bras don't have sections.
---
Wings are a main support mechanism of bras. If you prefer more support and lift, look for bras with strong, wide wings. If you have the habit of reading fabric content labels, you can judge the "strength" (i.e. stretch recovery) of wings by reading the spandex percentage. We recommend at least 20% spandex for wings if you want the "held in" feeling.
---
Underwire is another main support mechanism of bras. They can be wide or narrow. They can come up short or tall in the center gore. They can come up short or tall on the sides (under your arms). They can be made from plastic or metal (Understance underwires are all made from stainless steel coated in nylon). The ideal underwire contours your breast root exactly, and shouldn't sit on top of your breasts.
---
The center gore is where the underwires meet in the middle. Generally speaking, for underwire bras, the center gore should lie flat against your sternum. However, if you have very center-full breasts that touch when supported, or you have an inverted sternum, the center gore doesn't have to touch your sternum. Wireless bras typically don't tack either.
---
The apex is where the straps are attached to the rest of the bra. If you struggle with slipping straps or straps rubbing your armpit, look for bras with closer-set apex.
---
If you prefer more support, look for bras with 3-4 rows of hooks. If you prefer less support, go for bras with 1-2 rows of hooks. Make sure the hook-and-eye pad has a little thickness, so you don't feel the metal hooks through the fabric.
---
Side boning is the plastic strip sewn in to the side of the bra. It brings your breasts toward the center and point them forward.
---
---