How to properly measure yourself
Knowing your proper bra size is the first step in finding the most comfortable bra for you.
We breakdown how to measure yourself and the two most common sizing systems.
STEP 1: GET A MEASURING TAPE 
If you are trying to figure out your bra size, a measuring tape is essential! You can get a soft fabric tape here. If you only have a hard ruler or a metal measuring tape, measure yourself with a string, then measure the string after.
STEP 2: MEASURE YOURSELF 
You'll need two measurements. 
1. Get your under band 
Wrap the measuring around where your bra band would sit (around your ribcage, under your breasts), and make it as tight as you'd like your bra band to fit. Note down this number.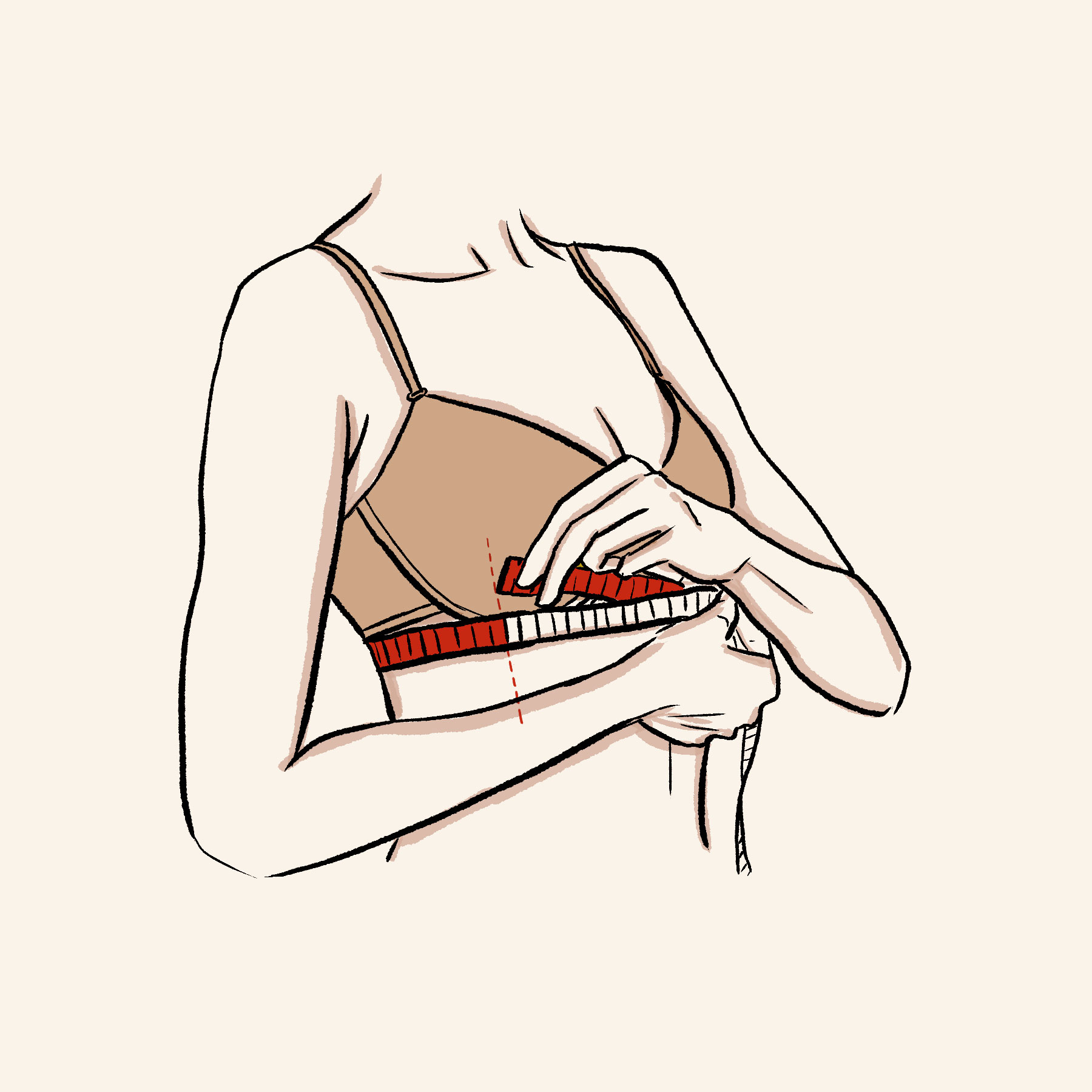 *Measure tighter if: your bra band tends to ride up in the back, you get the "seesaw" effect (weight of your breast tissue pushes down on the front), the straps are too far apart and cut into your armpit, you prefer a firm fit.
*Measure looser if: you have ribcage sensitivities, you have a more muscular bodytype, you only want nipple coverage with minimal support, you prefer a relaxed fit.
2. Now your leaning bust 
Lean forward about 45 degrees and loosely wrap the measuring tape around the fullest part of your bust. Note down this number. For the most accurate result, measure without a bra.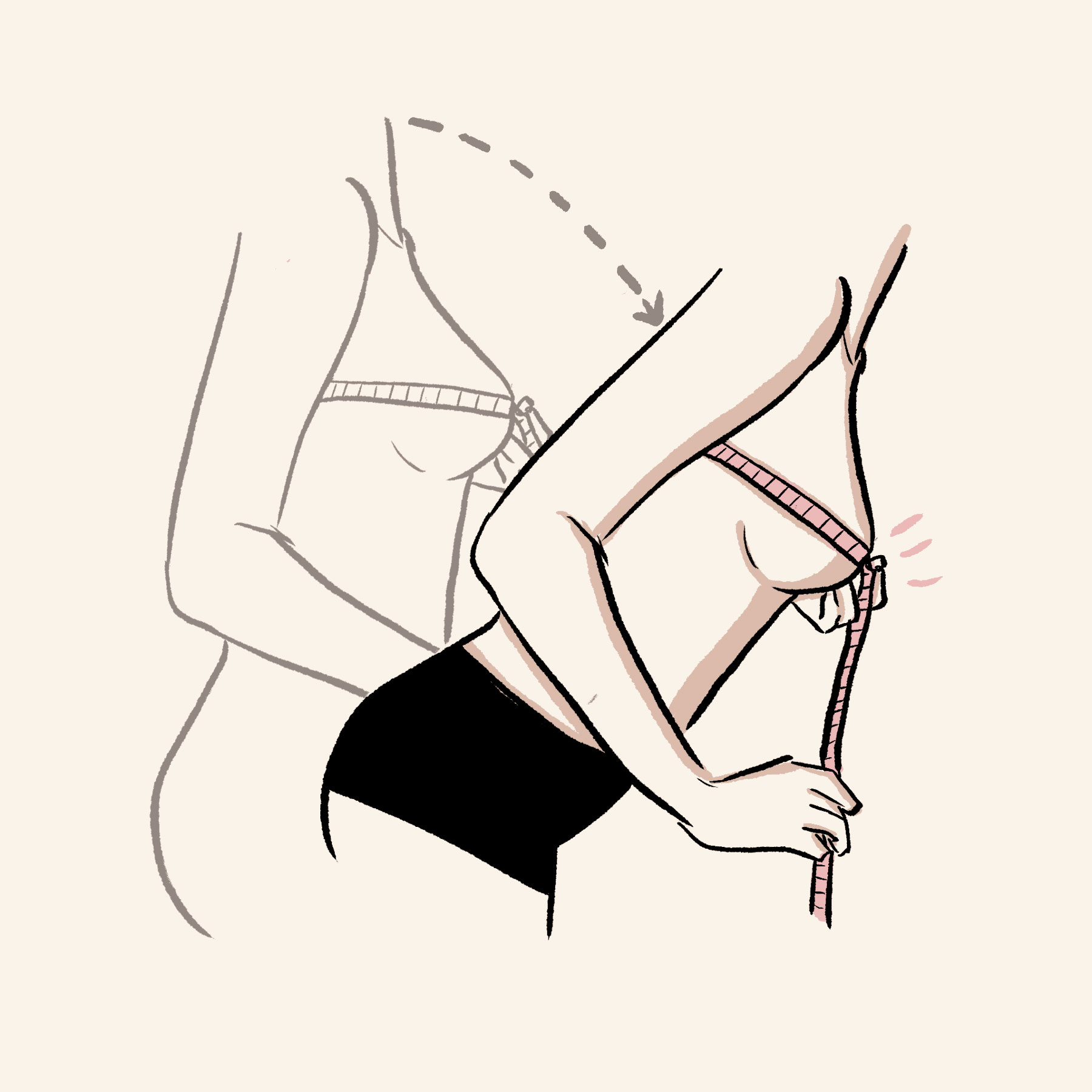 STEP 3: CHECK THE SIZE CHART 
Locate your measurements on the size chart: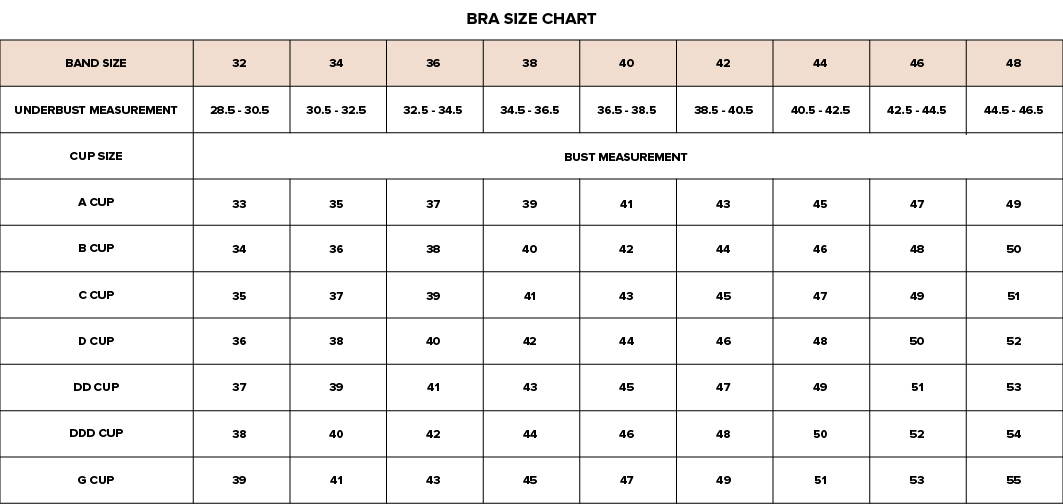 ---