Fitting Room Diaries: Entry #6, Size 34G, Top-Full/Very Relaxed
Customer: Jasmine, Size 34G
Jasmine found us on Instagram, placed an order, and fell in love with her new bras. She is the proud owner of 3 Petal Smooth Lace FlexWire Bras (with matching panties, Darby Smooth Lace Cheeky). She decided to come in person so we can make new bras together! 
Her measurements: 33'' tight underband, 39'' standing bust, 43'' leaning bust.  
She has very relaxed breast tissue, with downward pointing nipples. Her breast tissue is very soft. Her unsupported nipple to shoulder distance is 15''. There is a 4'' difference between her standing and leaning bust measurements. (When there's a more than 2'' difference between your standing and leaning bust measurements, we recommend taking the average between standing and leaning busts to get your bra size.) We recommended 34G.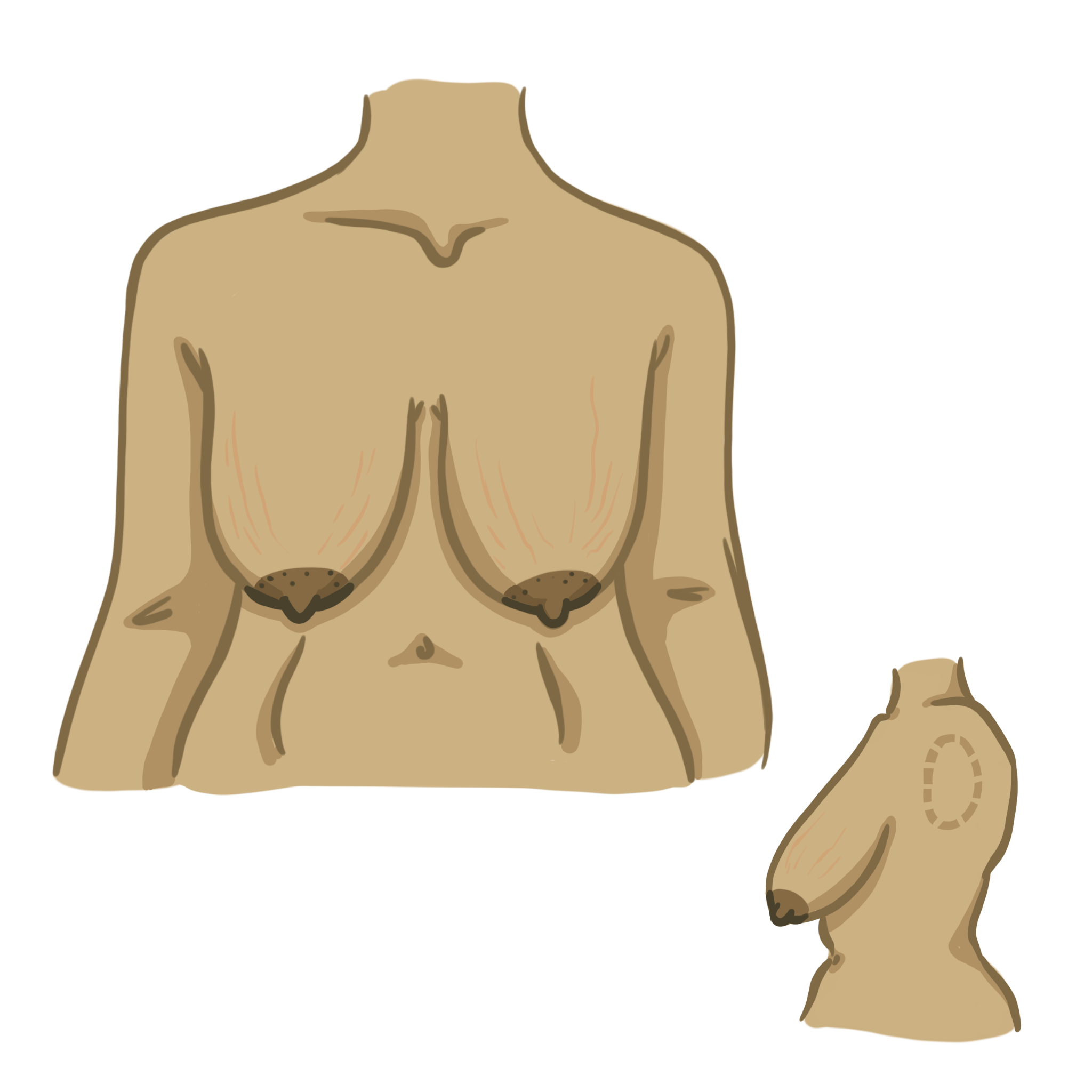 Her breasts are very projected. They are fuller on top, with average fullness on the bottom. The top of her roots is almost connected in the middle. She is 5'3'' and has a shorter torso. Her right breast is slightly bigger than the left. 
She used to suffer from bra-related back pain, and wants her bras to be supportive. 
---
Petal is Jasmine's favorite bra. No poking, no gapping, supportive and cute. The cups are rigid enough to provide some shape, and the lining is just thick enough for slightly asymmetrical breasts. The underwire is the right shape and lifts well. Petal's top cup section is roomy, which works well for top-full breasts.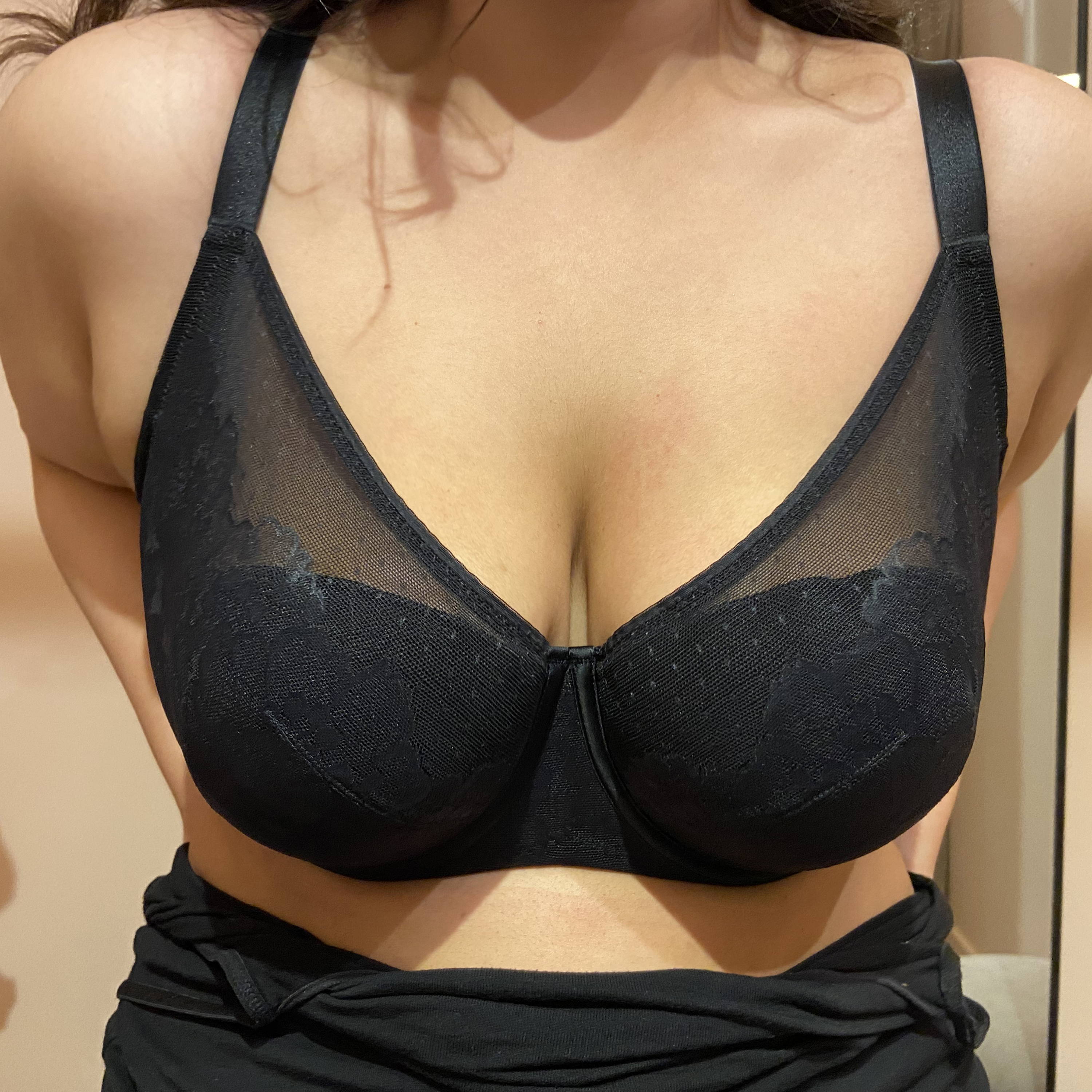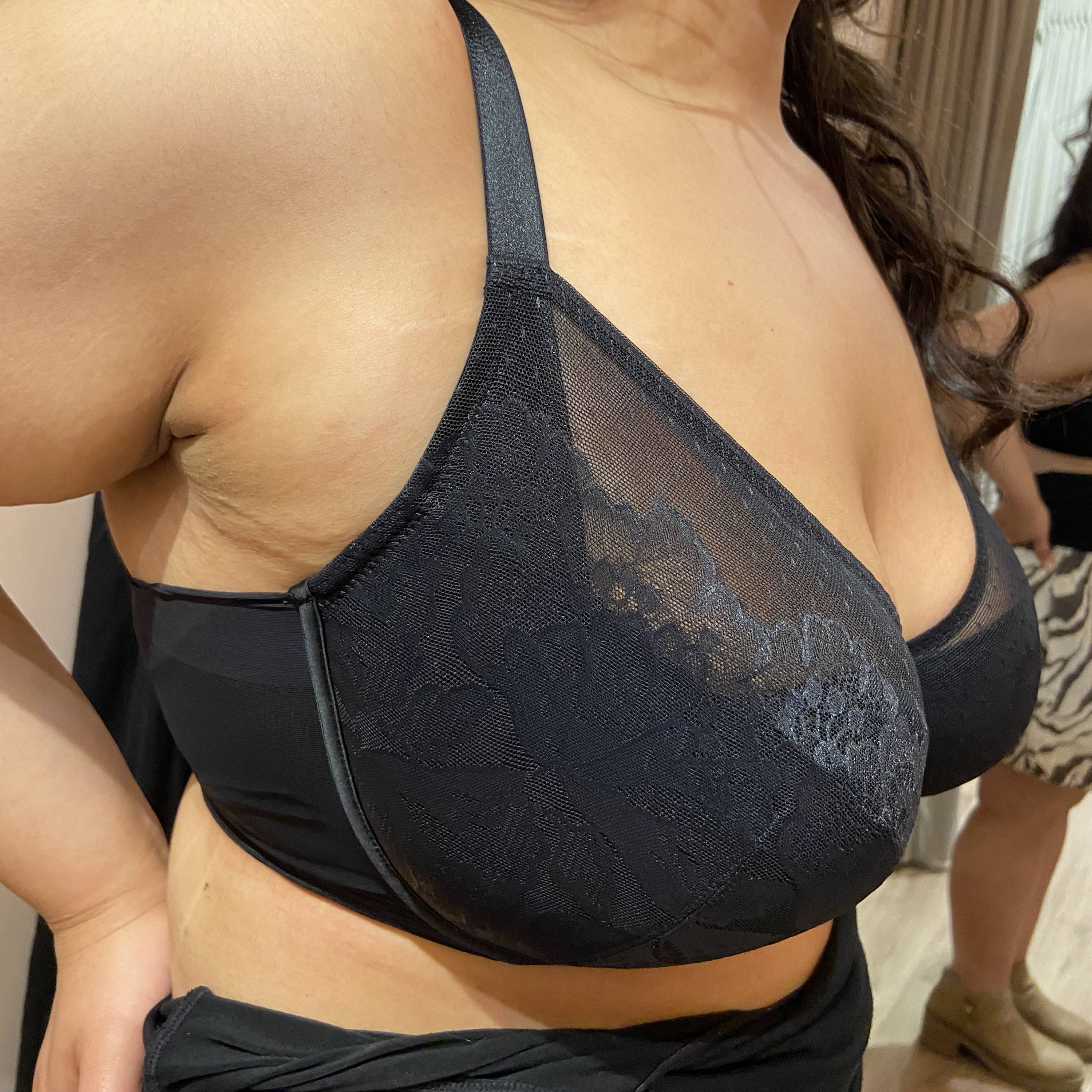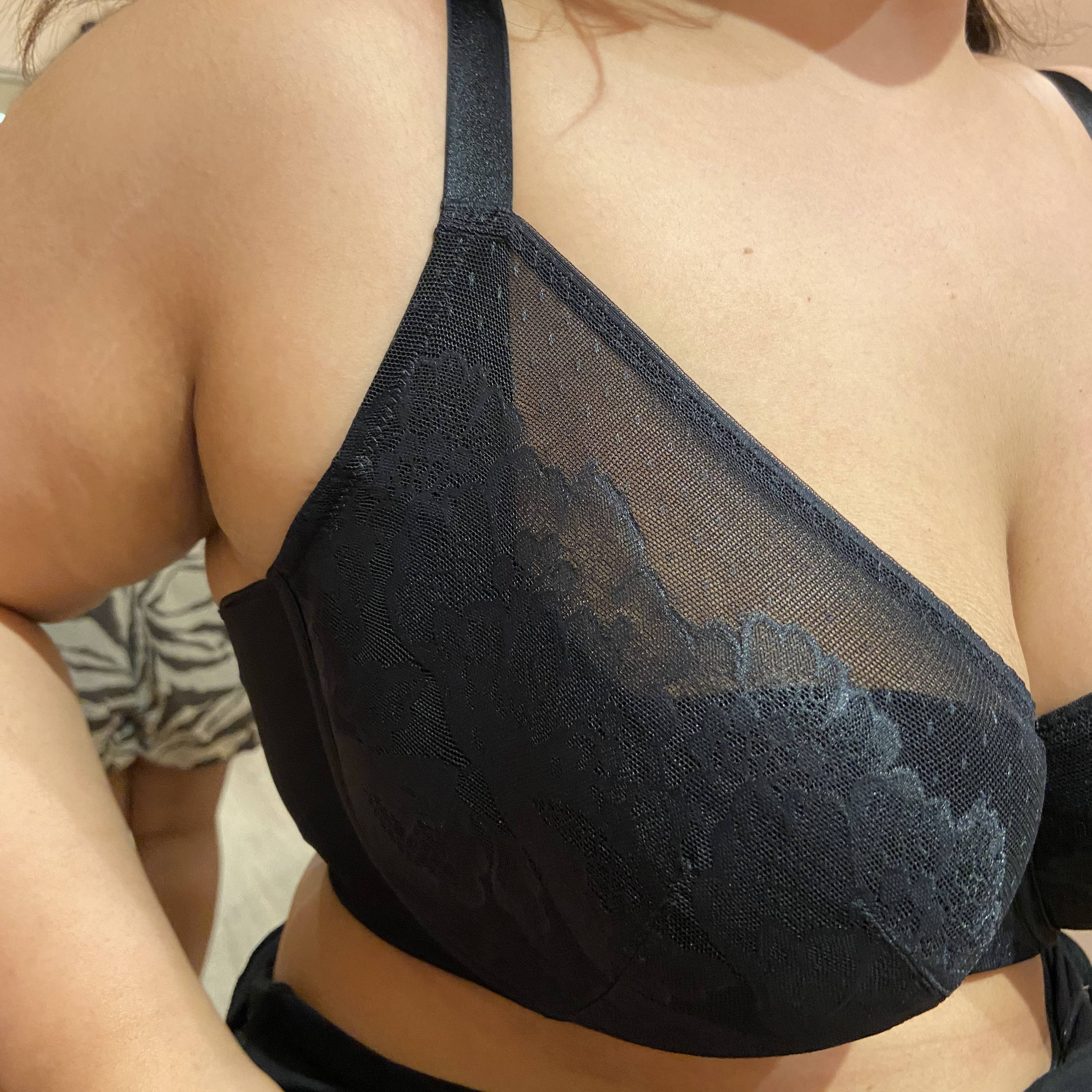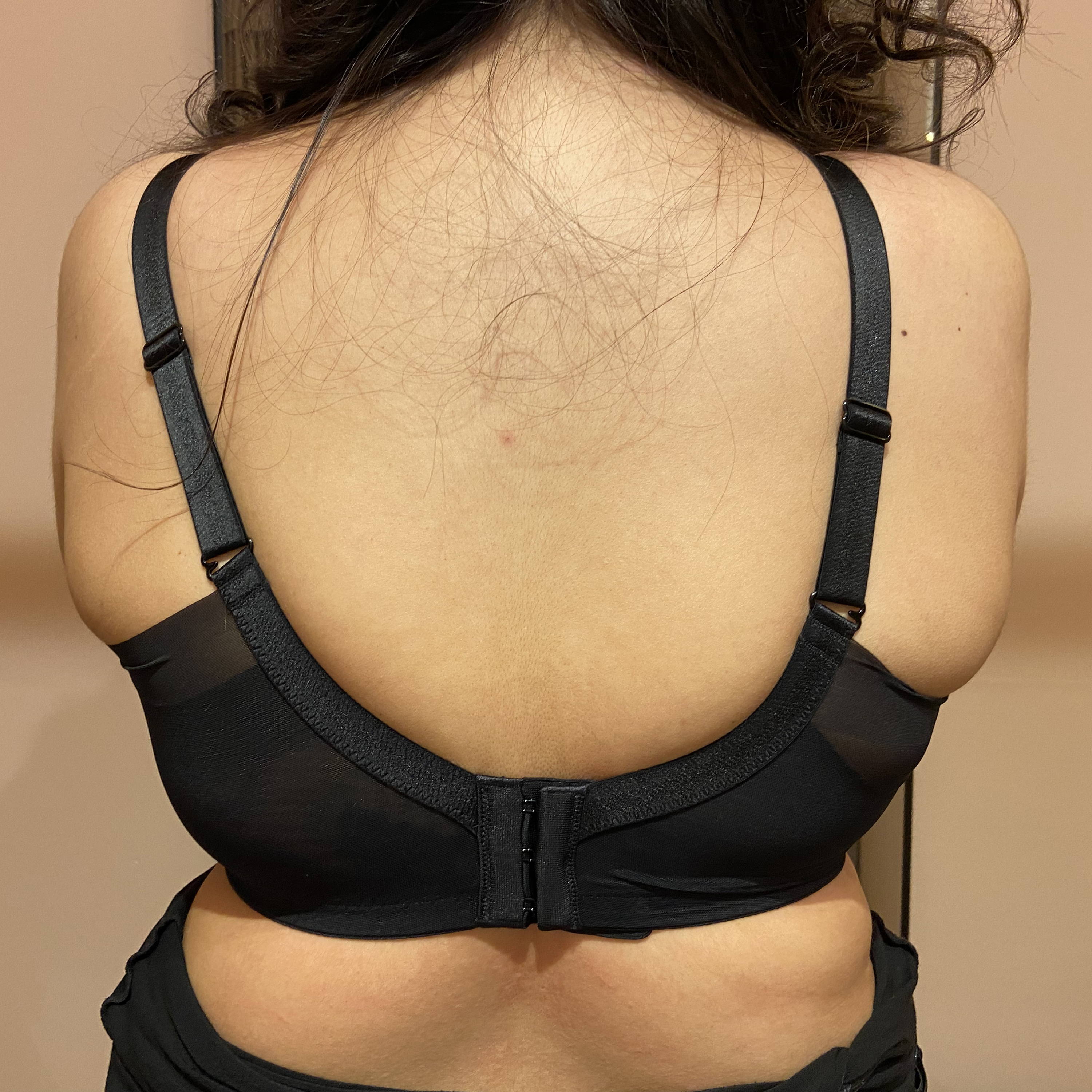 ---
Amber has too much coverage for Jasmine's liking. There's a bit of spillage at the center. But overall comfortable and supportive.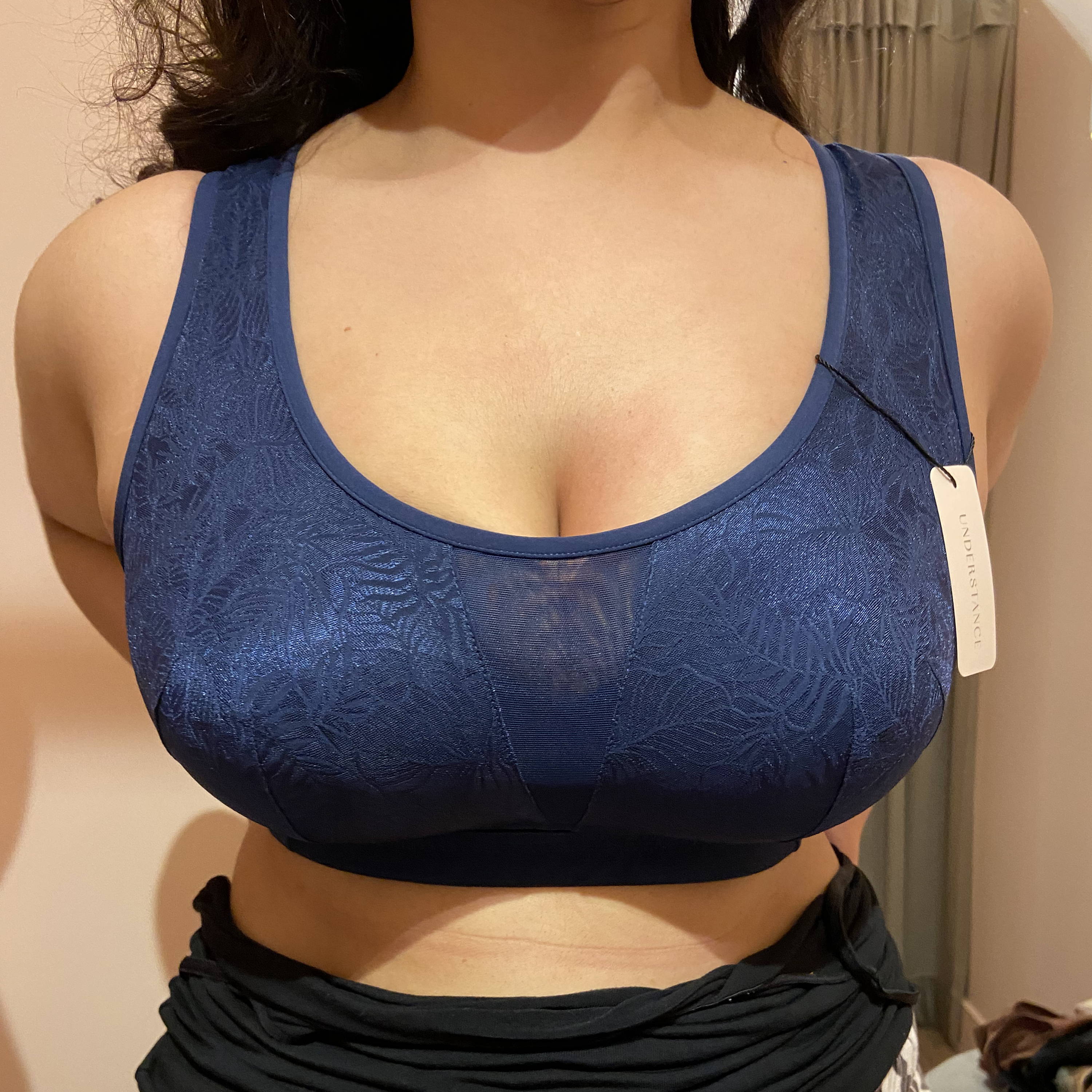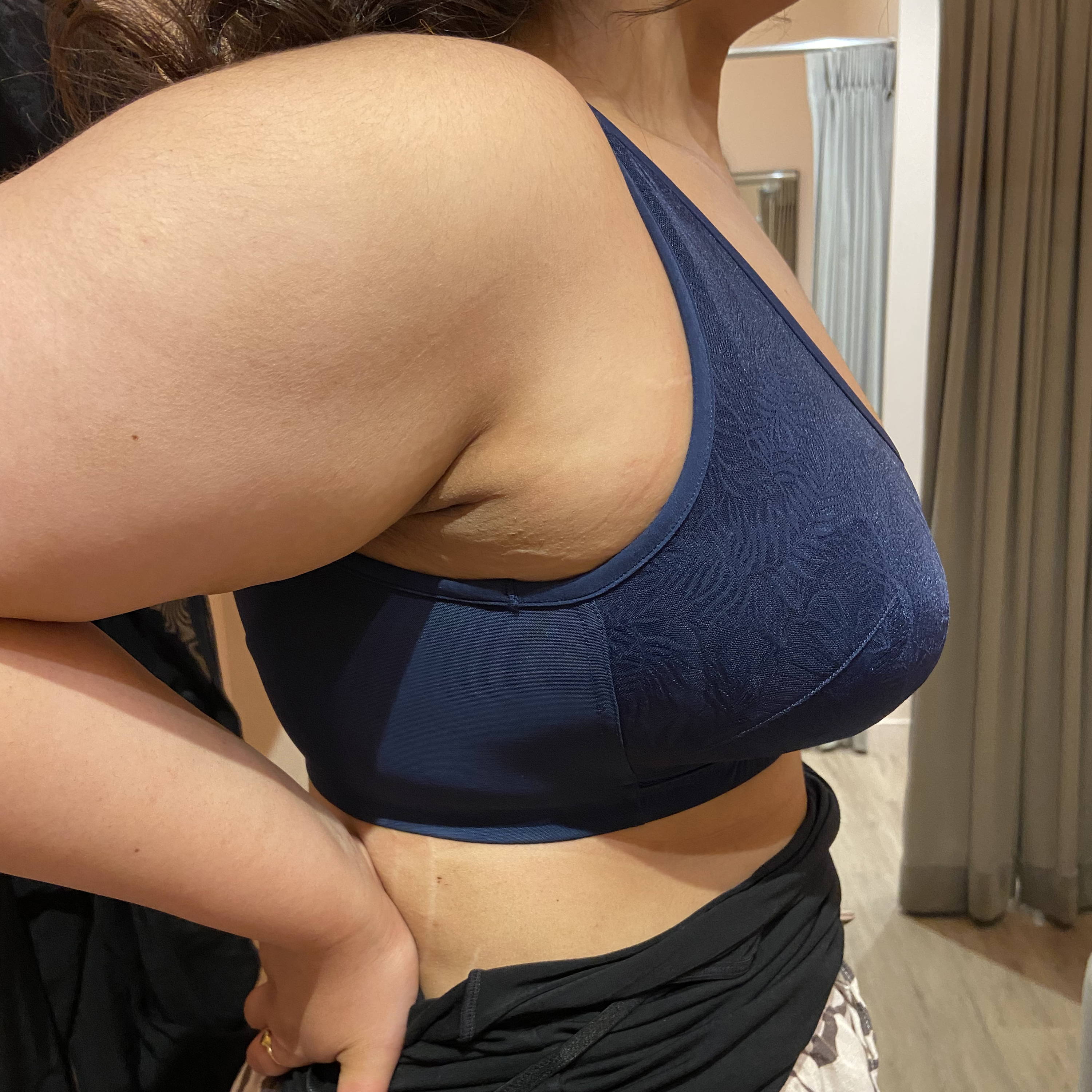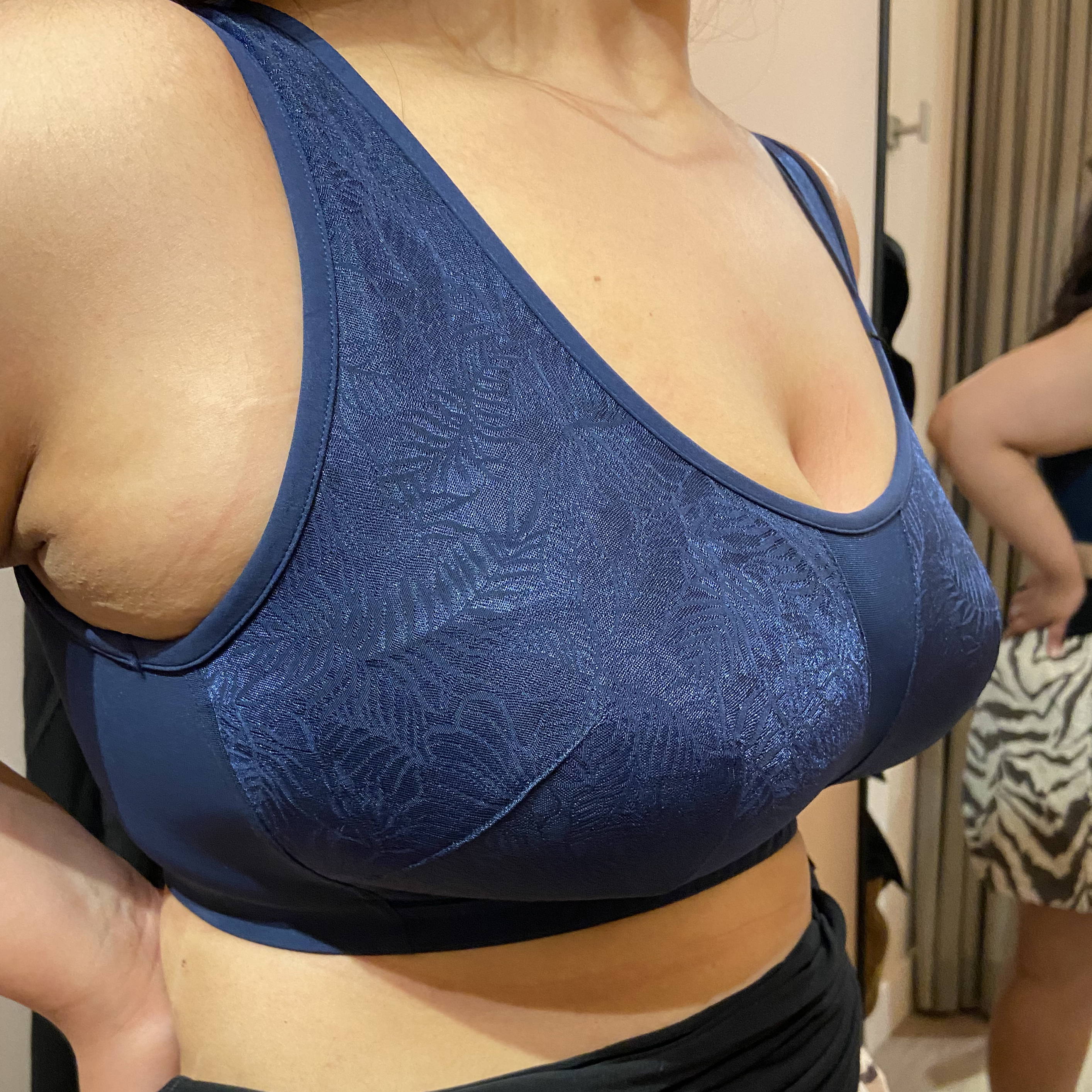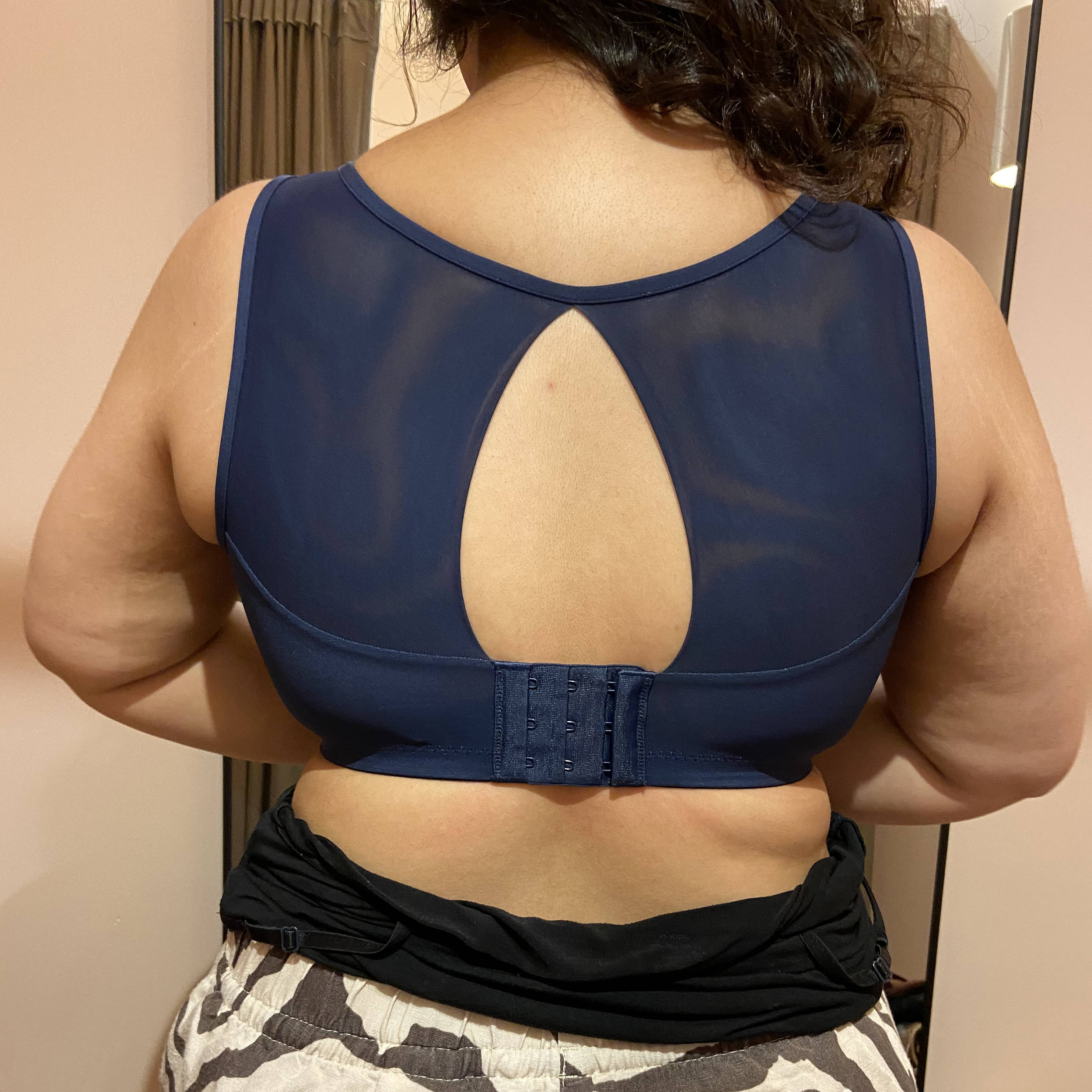 ---
Jasmine said Eva is more comfortable than Amber, but not as supportive. Because her breasts have a lot of immediate projection, and the tissue is soft, wireless styles overall are not a great fit for her.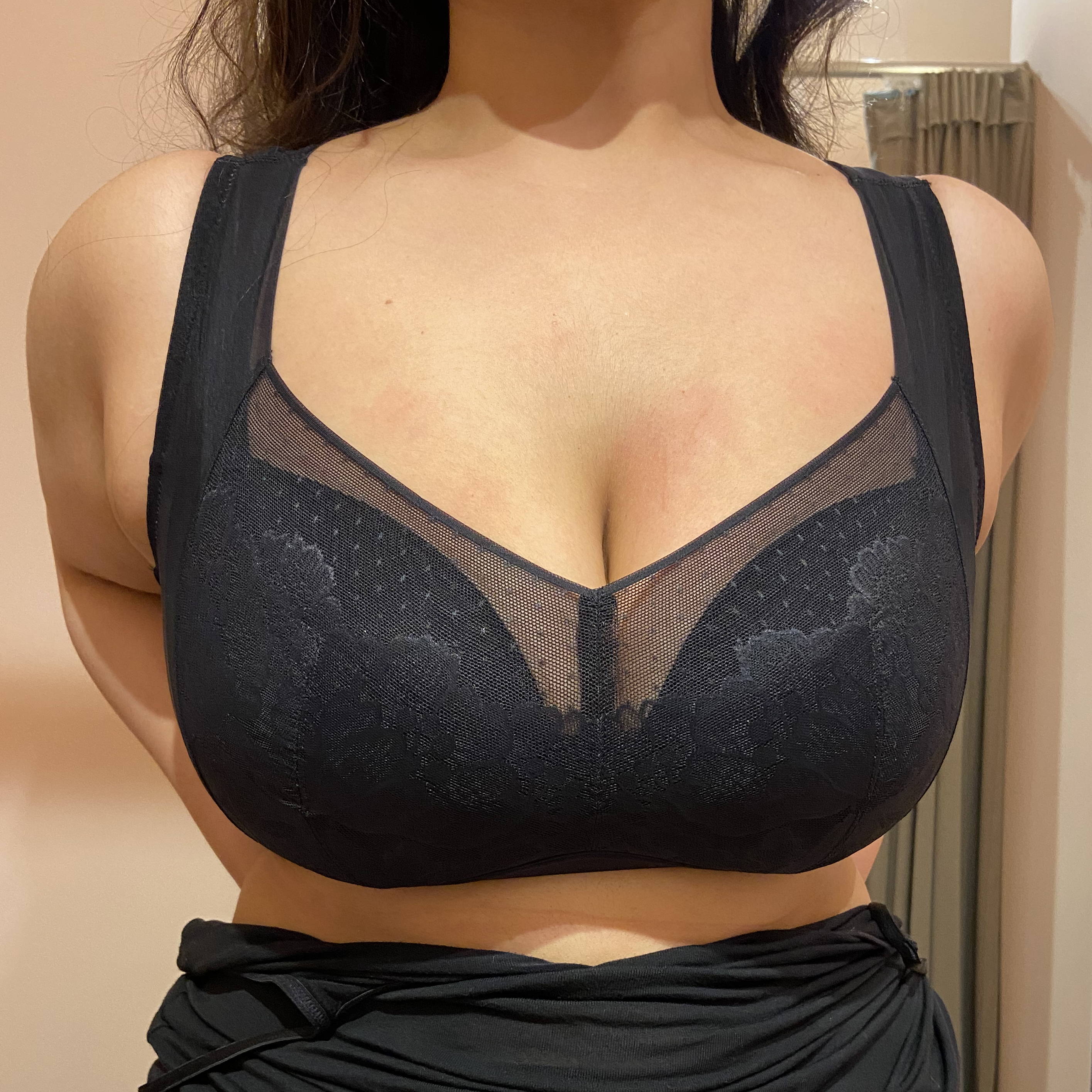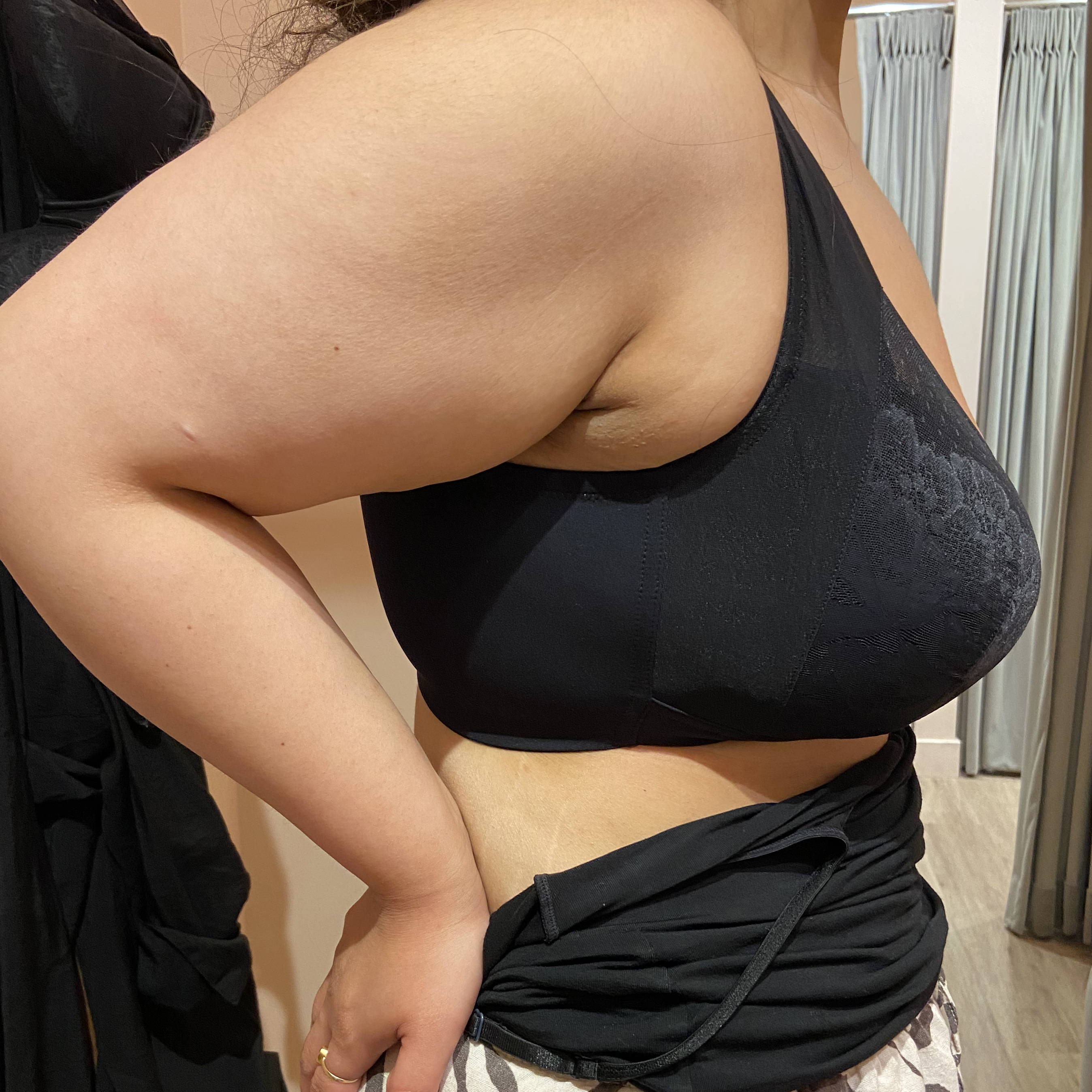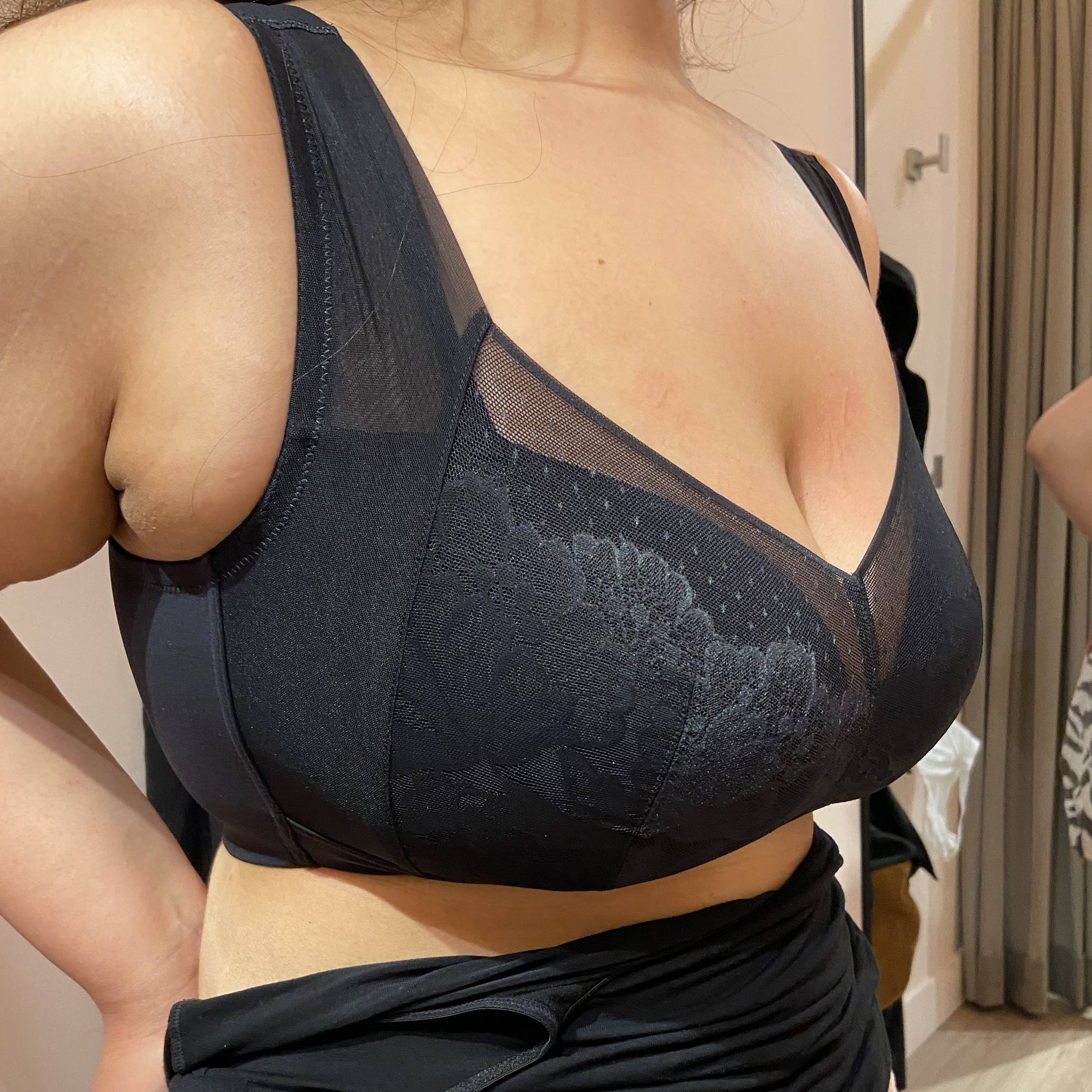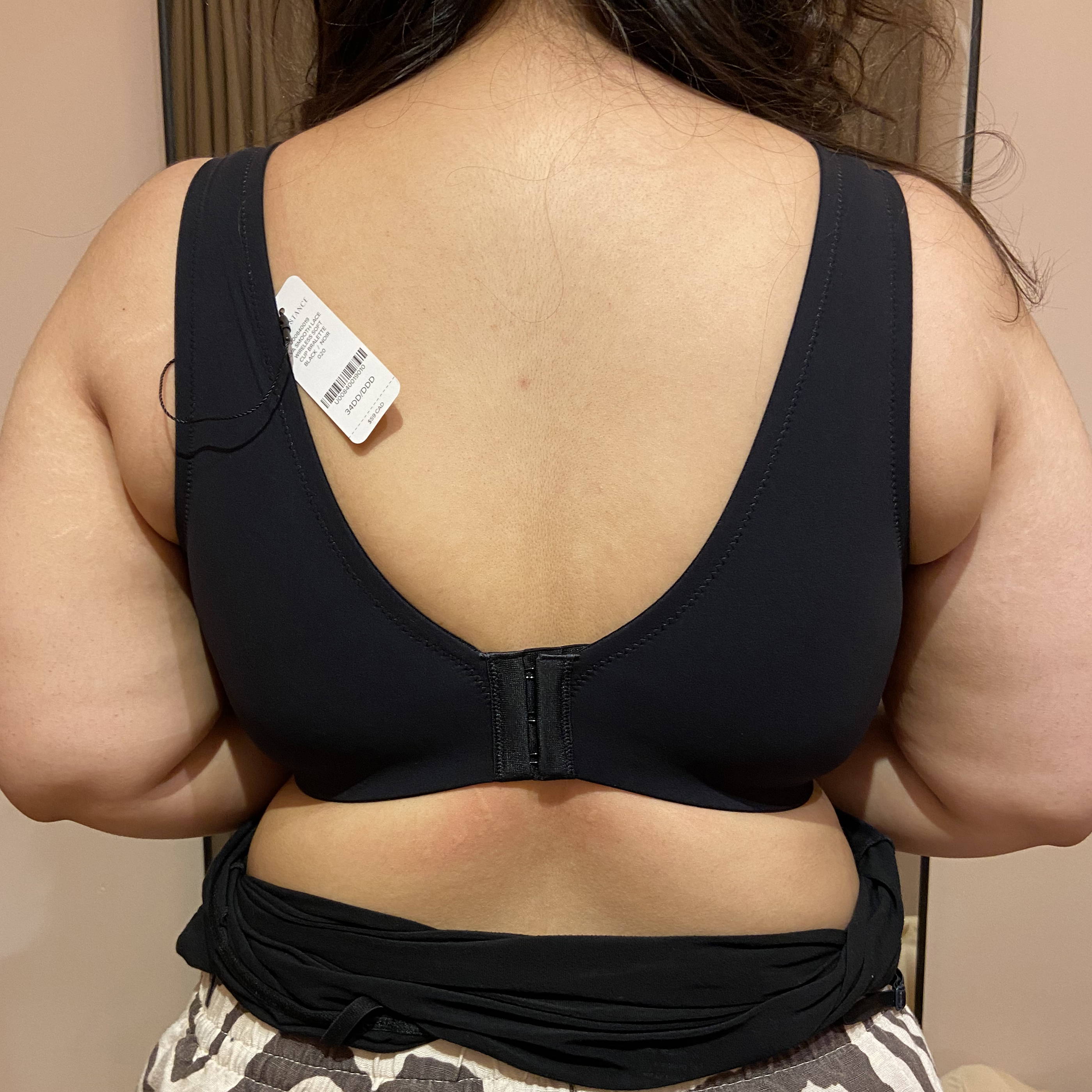 ---
Ivy's band is a bit wider (for support and stability). The band rolls up a little on Jasmine. She said she'll probably have to adjust it sometimes while wearing. The comfort level is similar to that of Petal.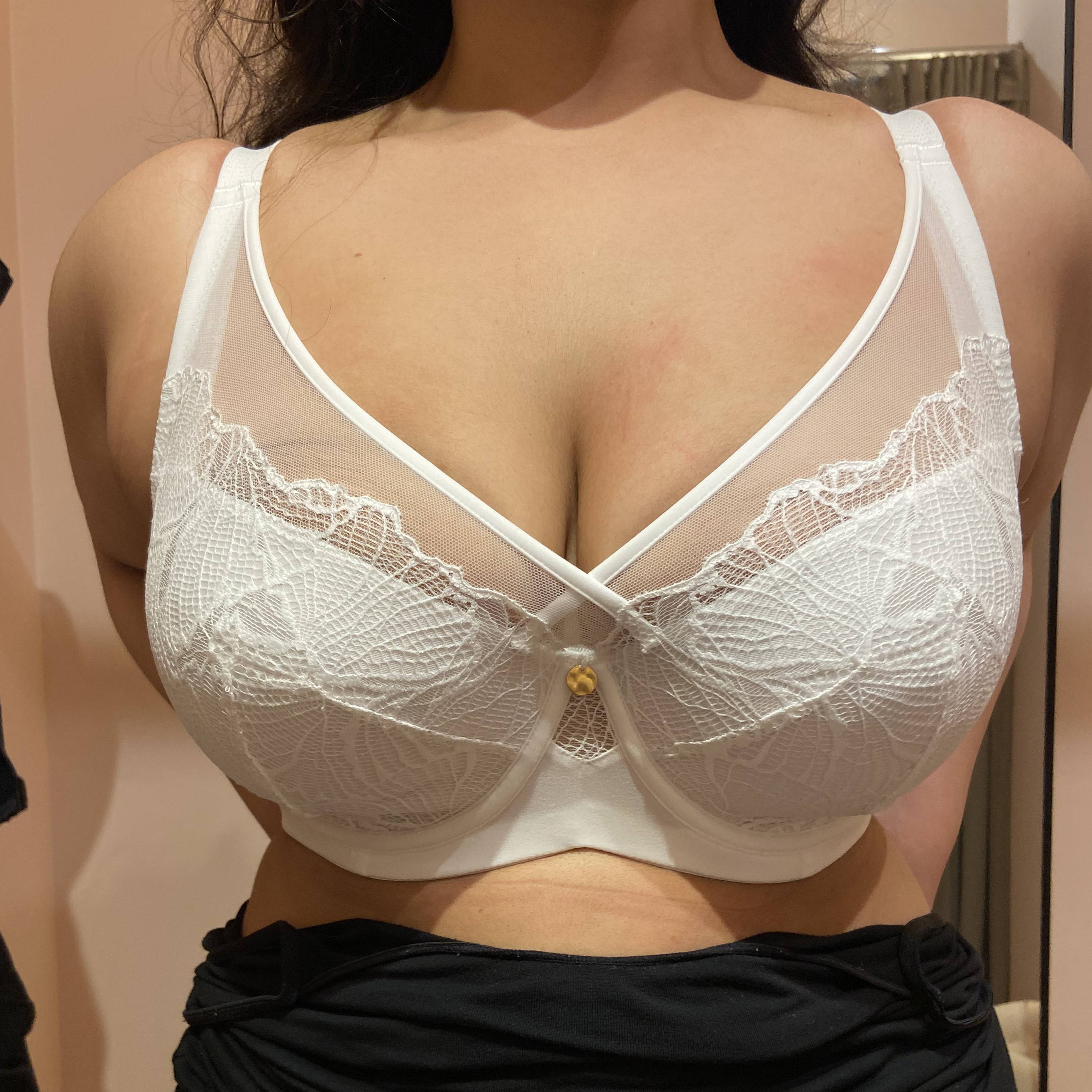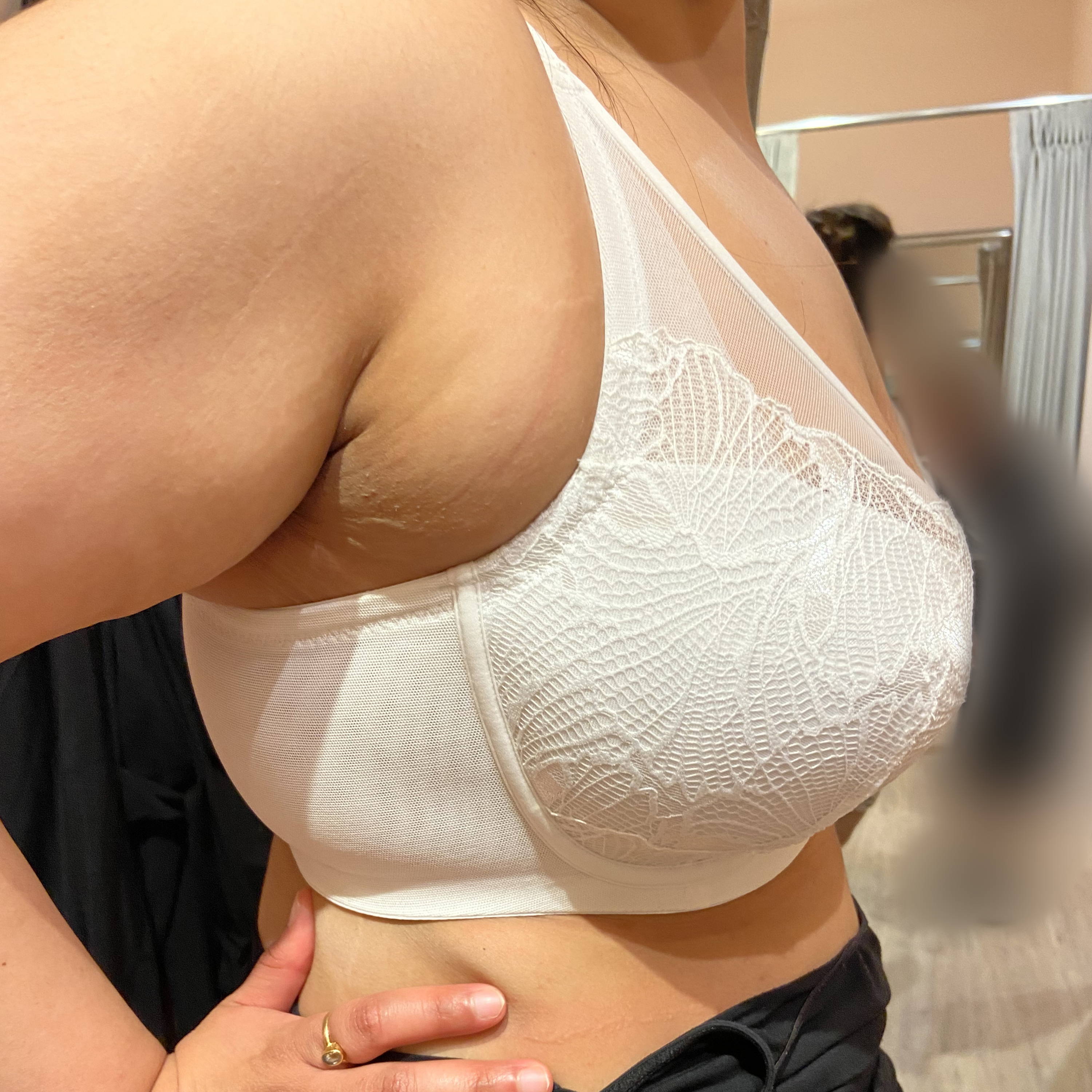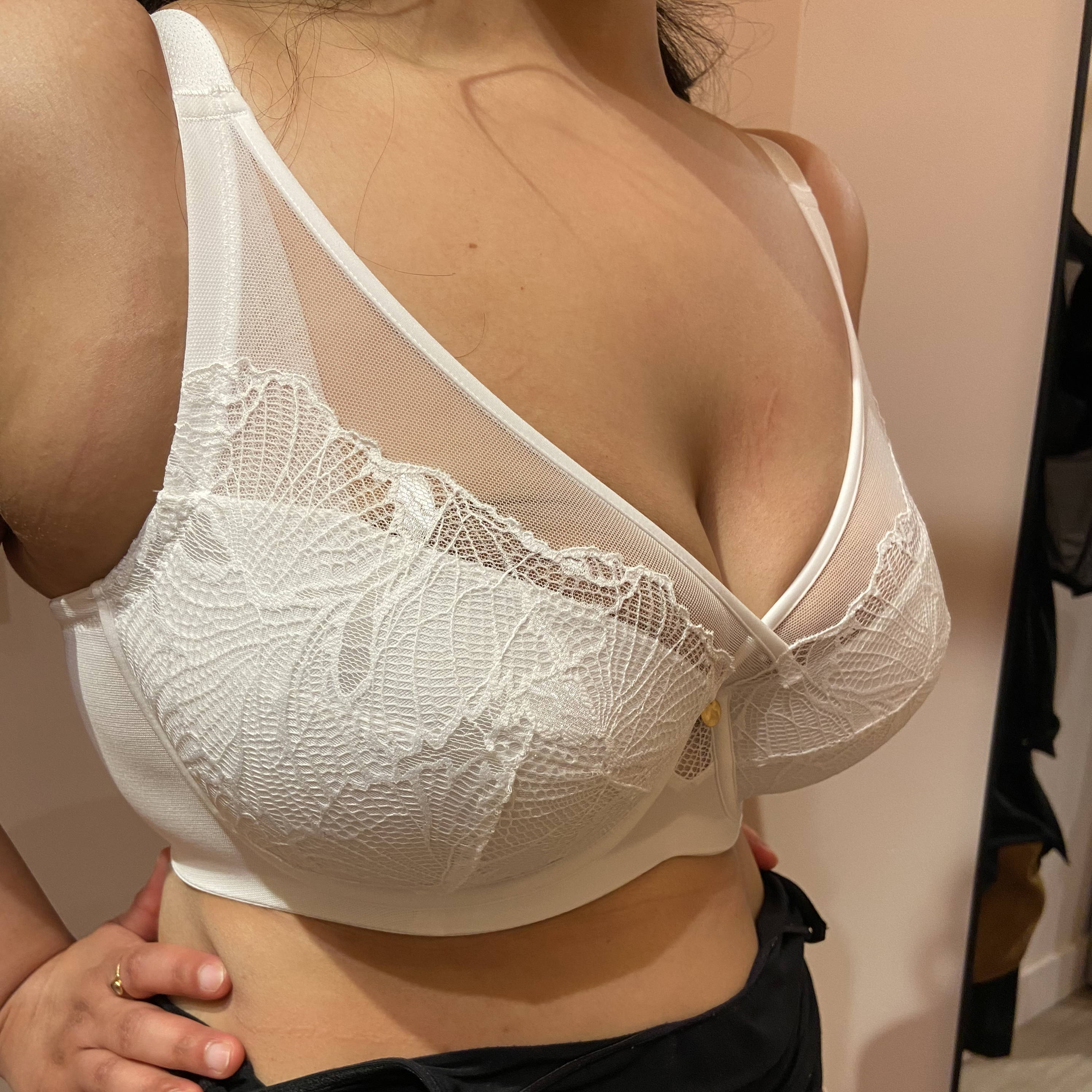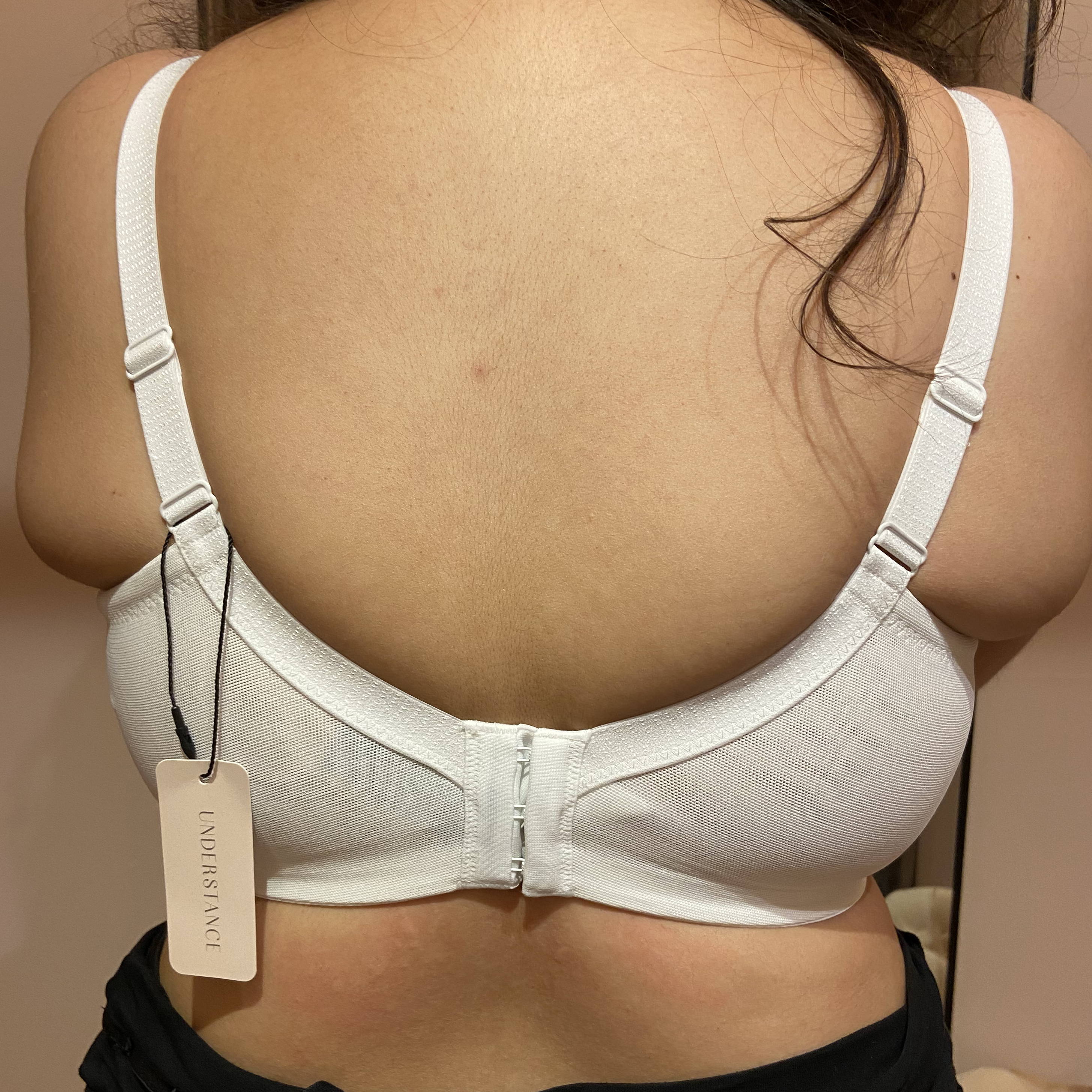 ---
Zoe is not a great fit for her. Zoe's cups run small on G. There is major spillage over the top of the cups.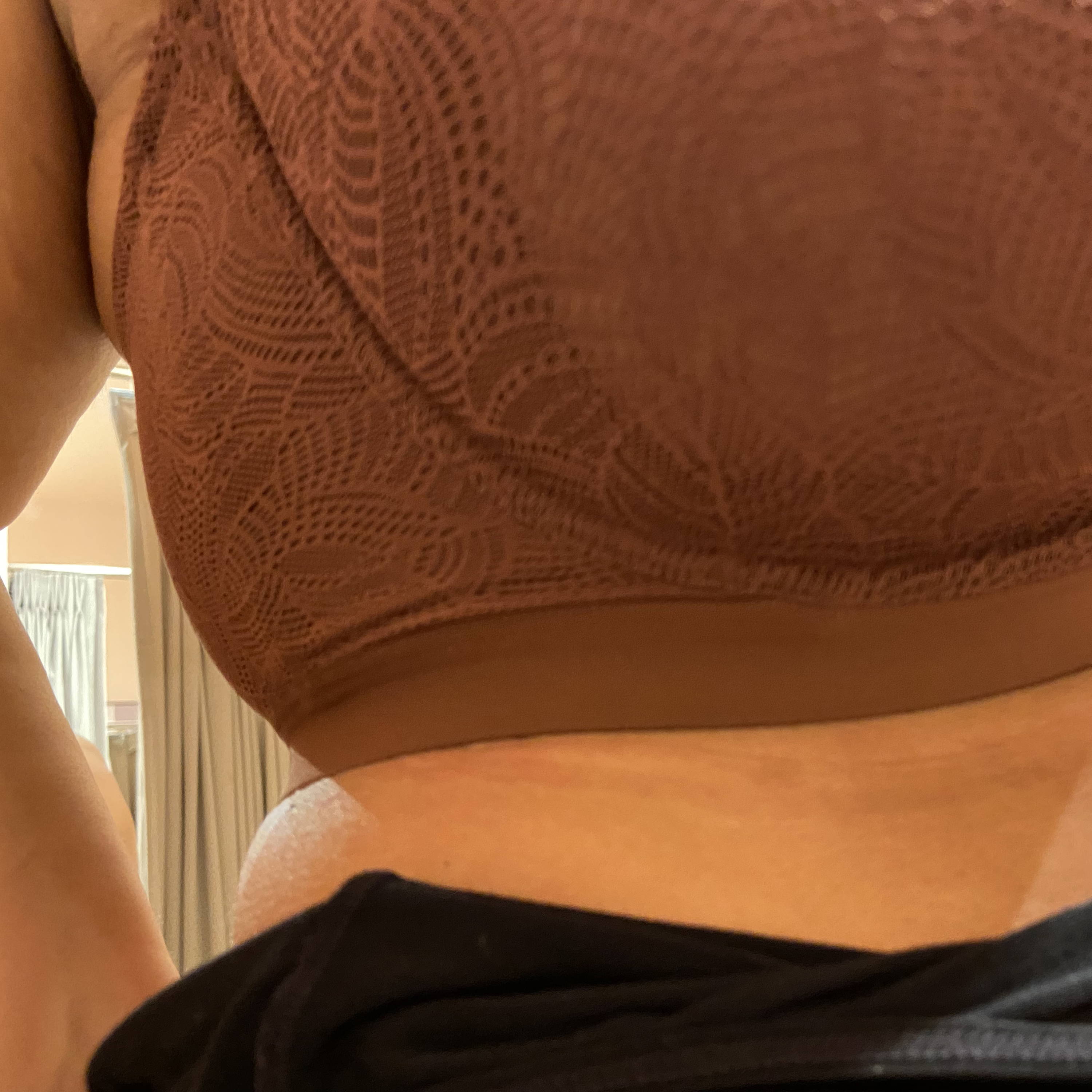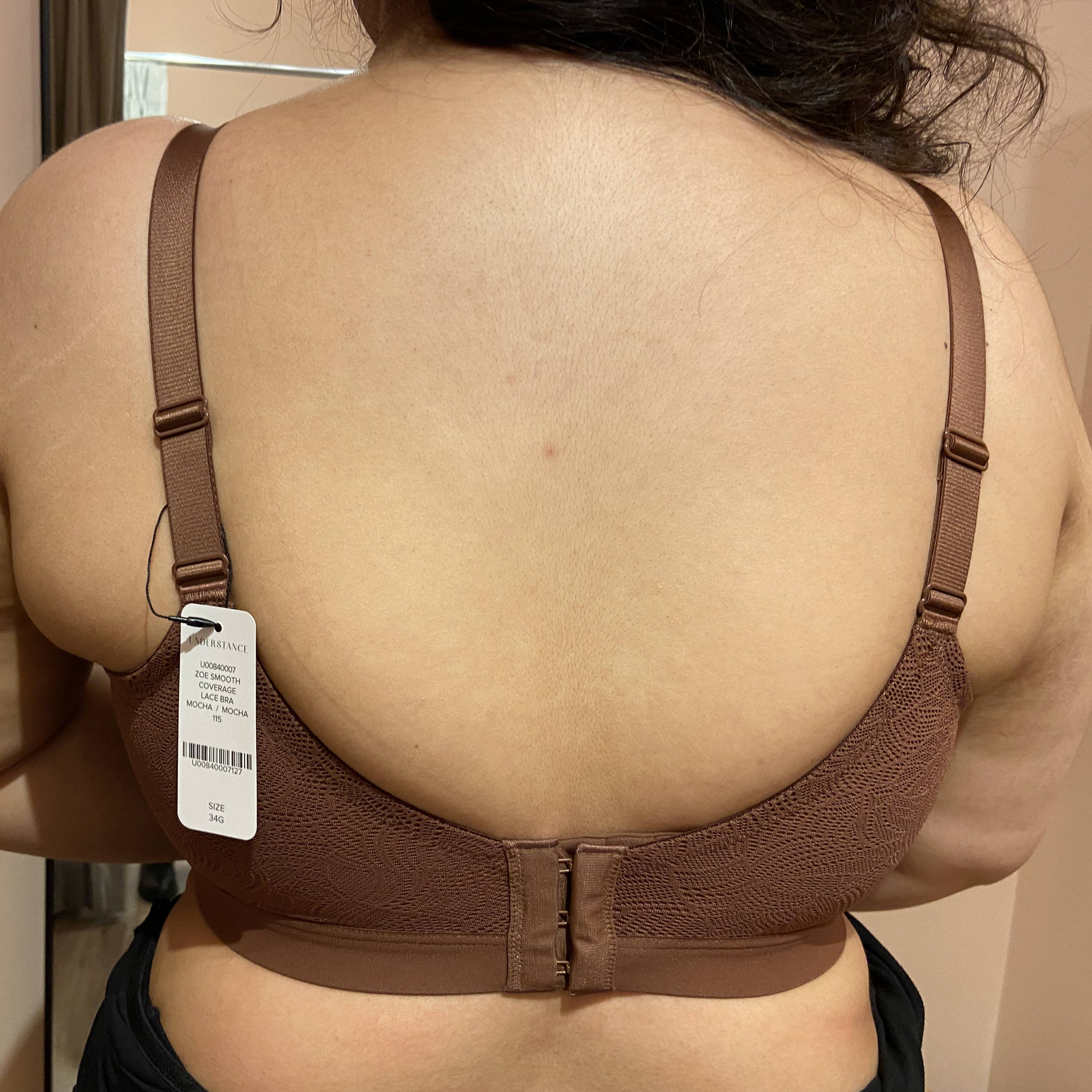 ---
Luna is not supportive enough for Jasmine. She said it's quite comfortable, but would only wear it as a lounge bra.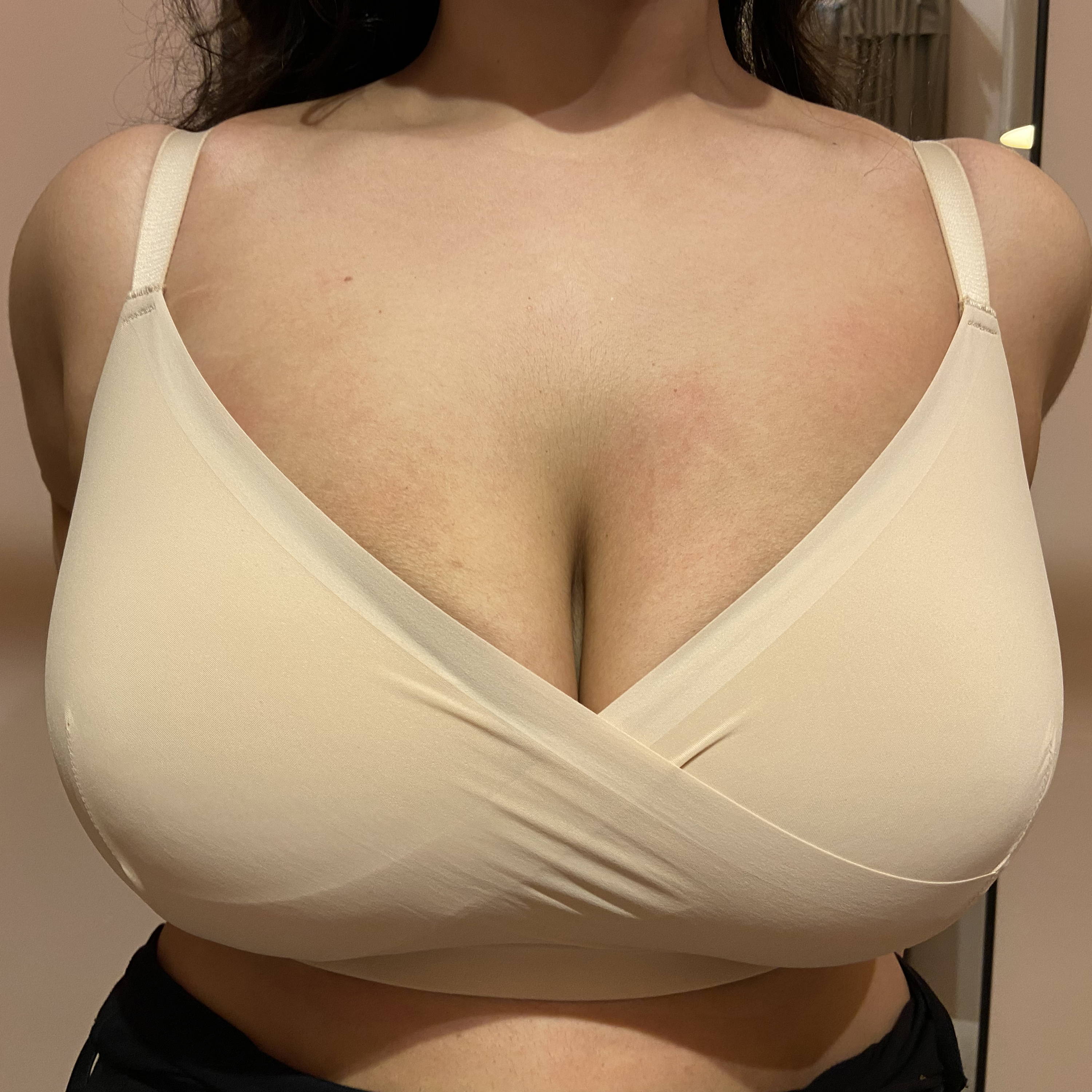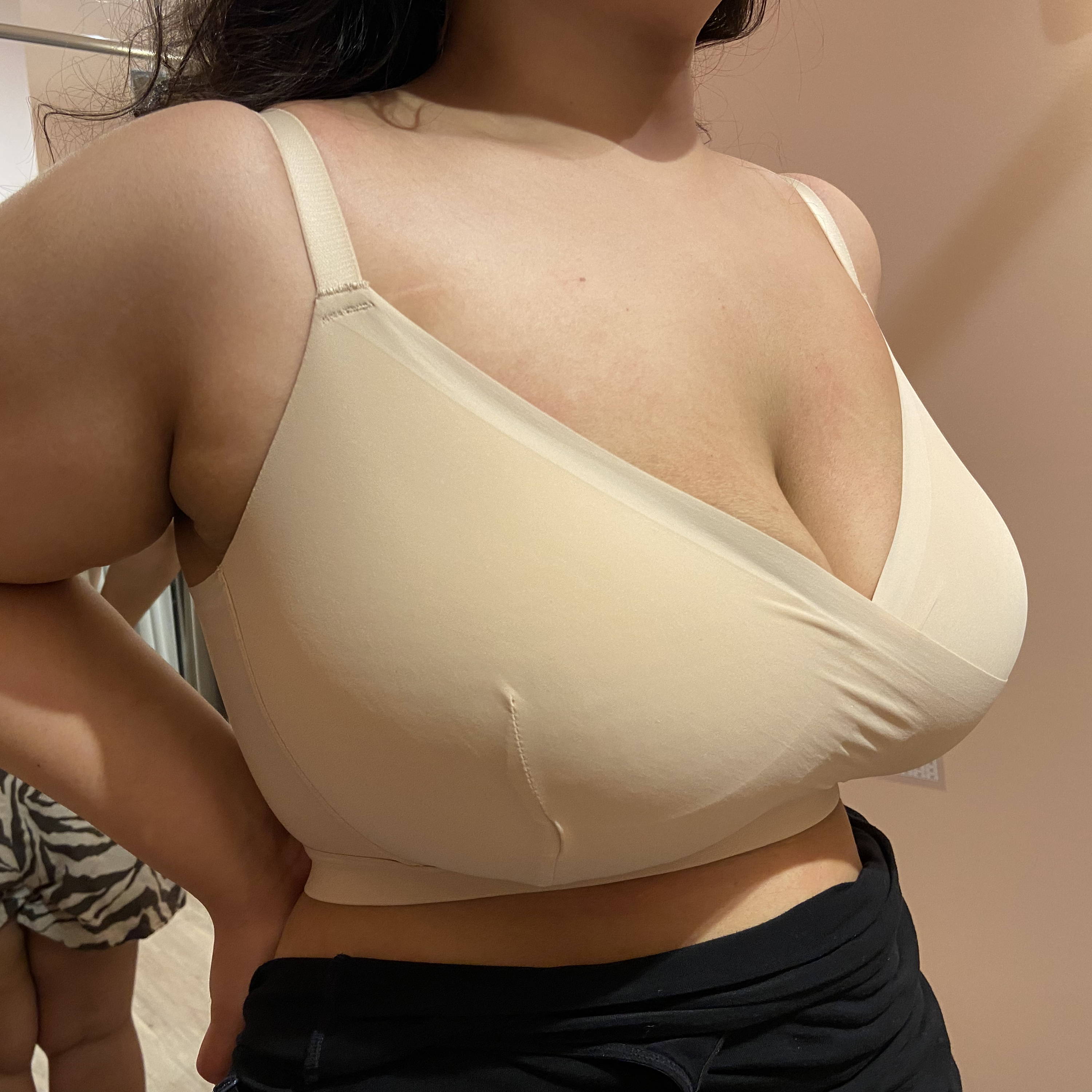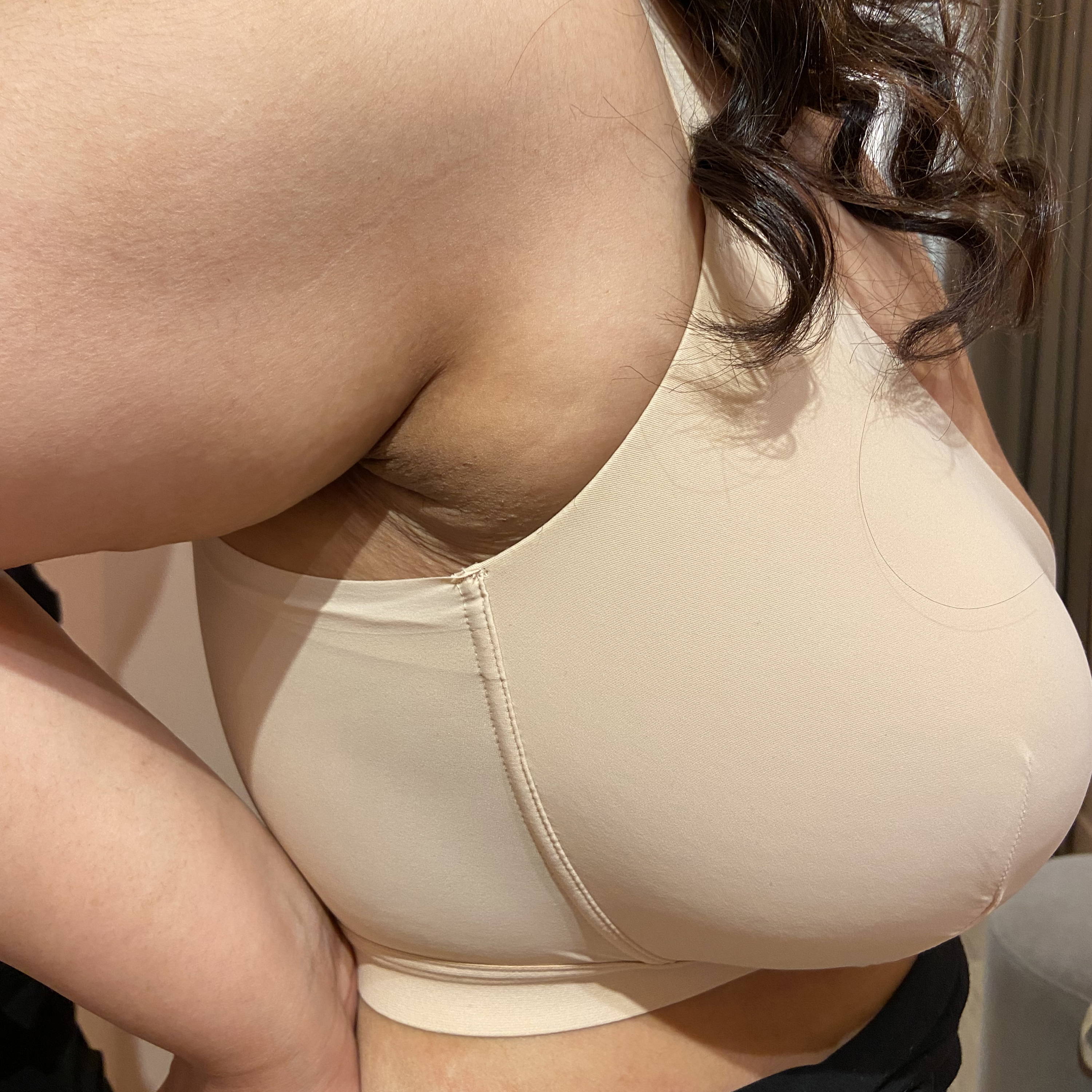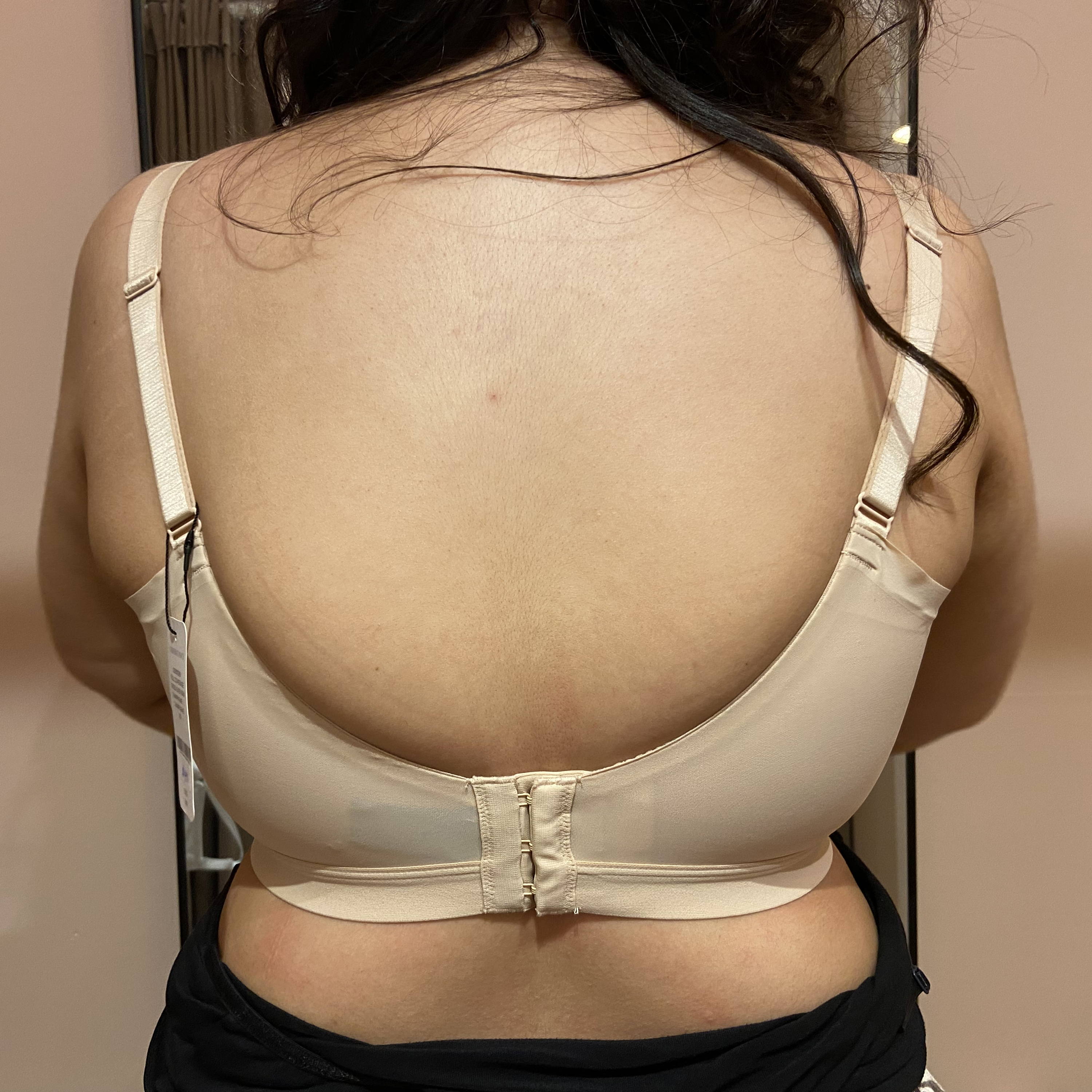 ---
Similar to the other wireless bras she's tried, Hugger is not quite supportive enough for her. Her breast tissue is very soft and relaxed, with a lot of immediate projection. Underwire bras with soft cups work better overall.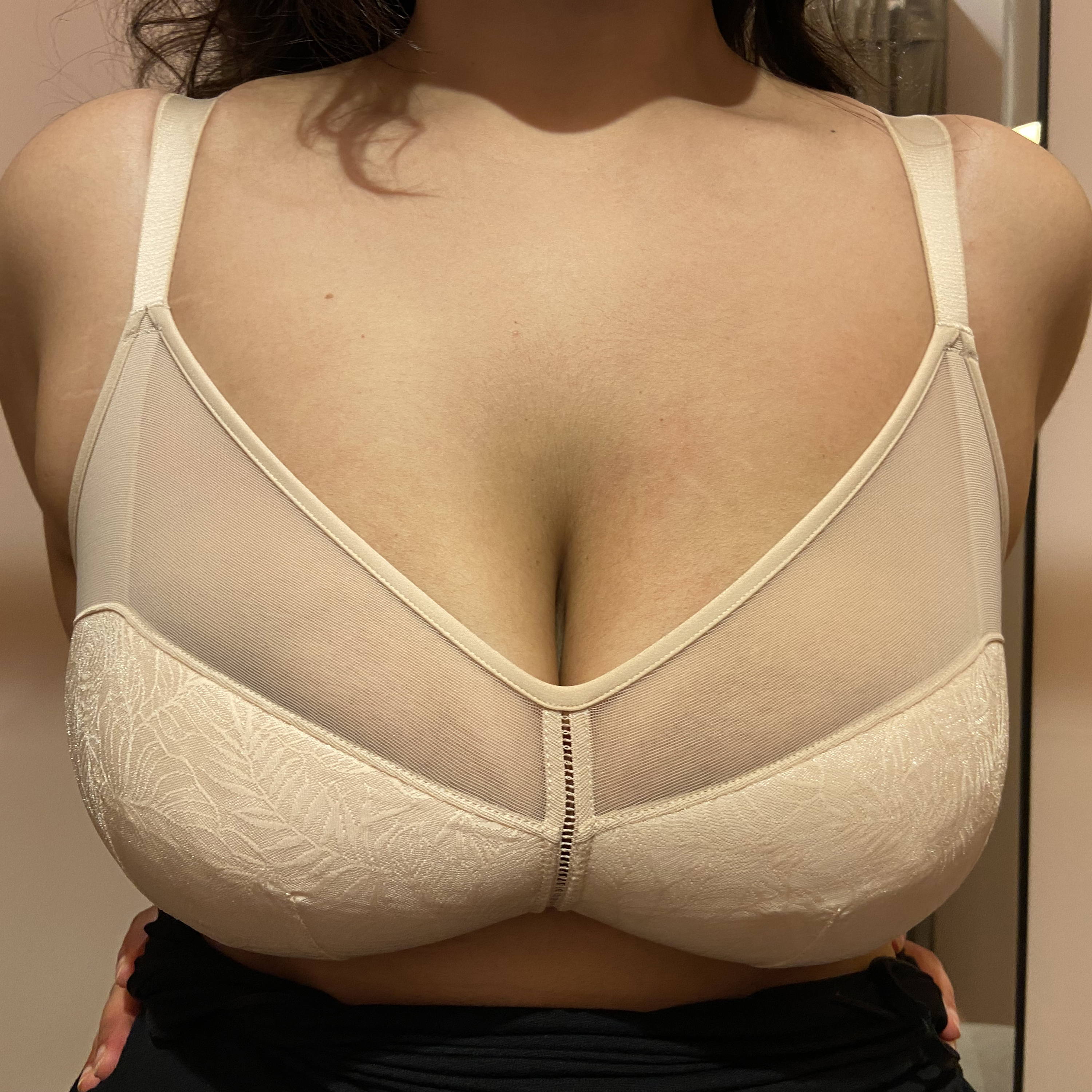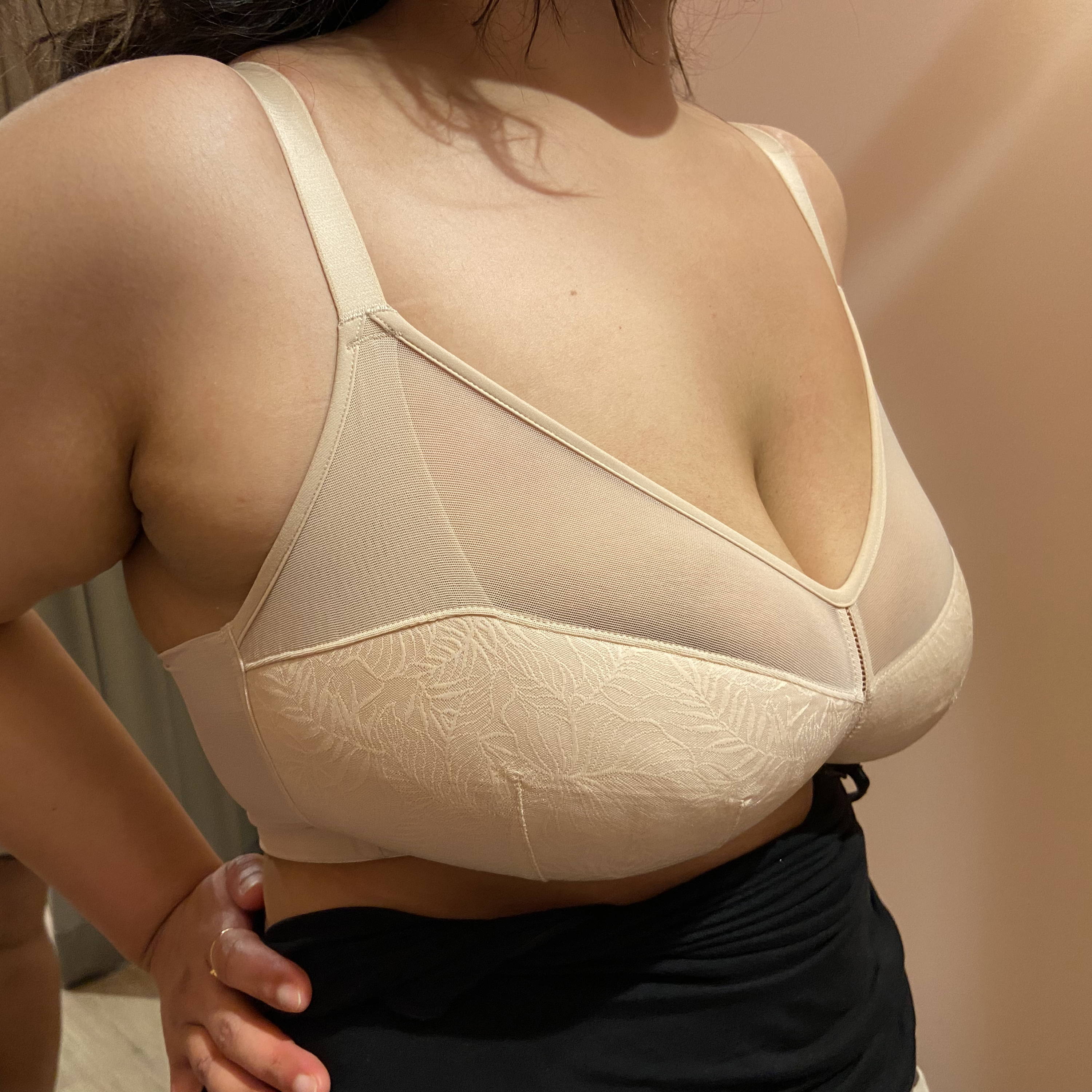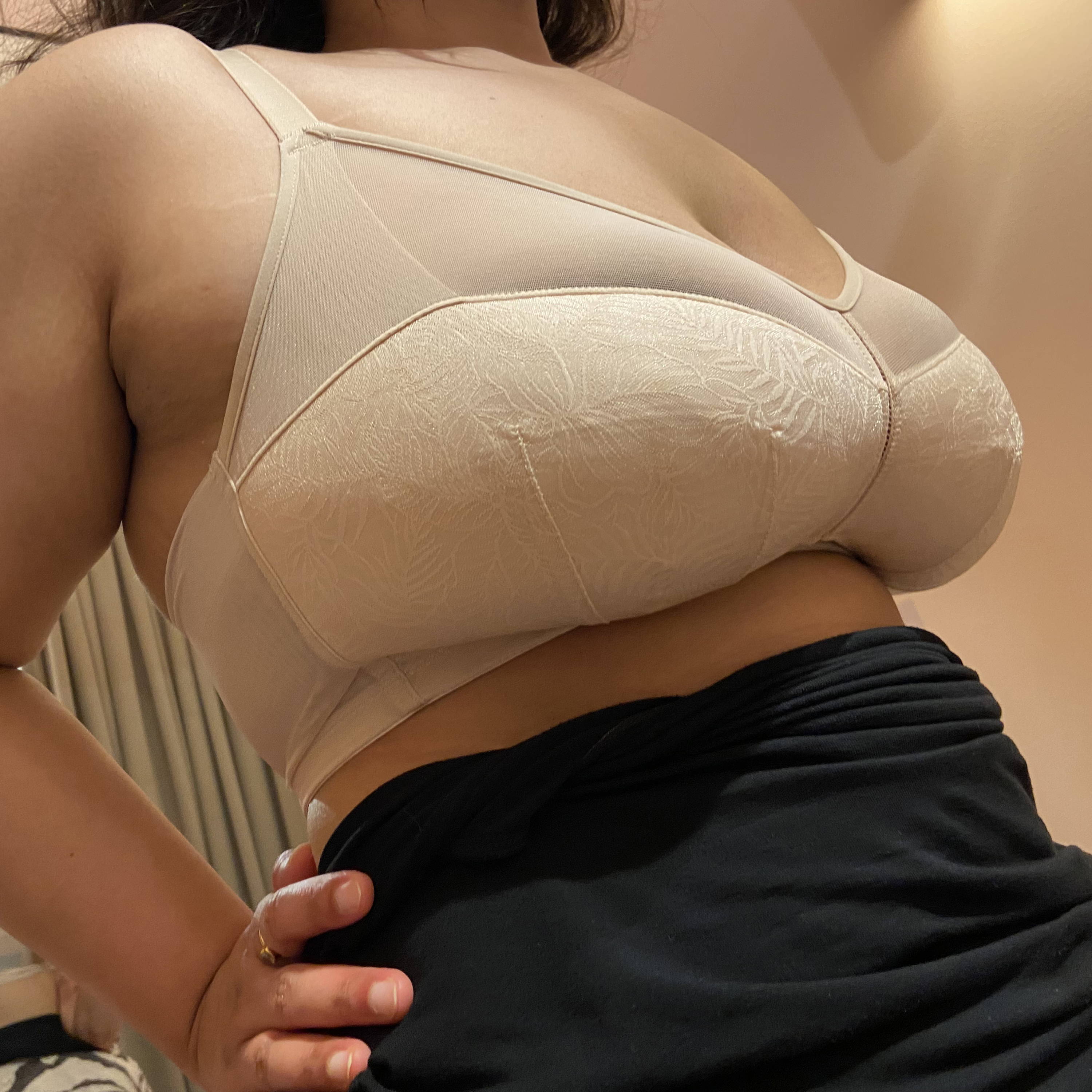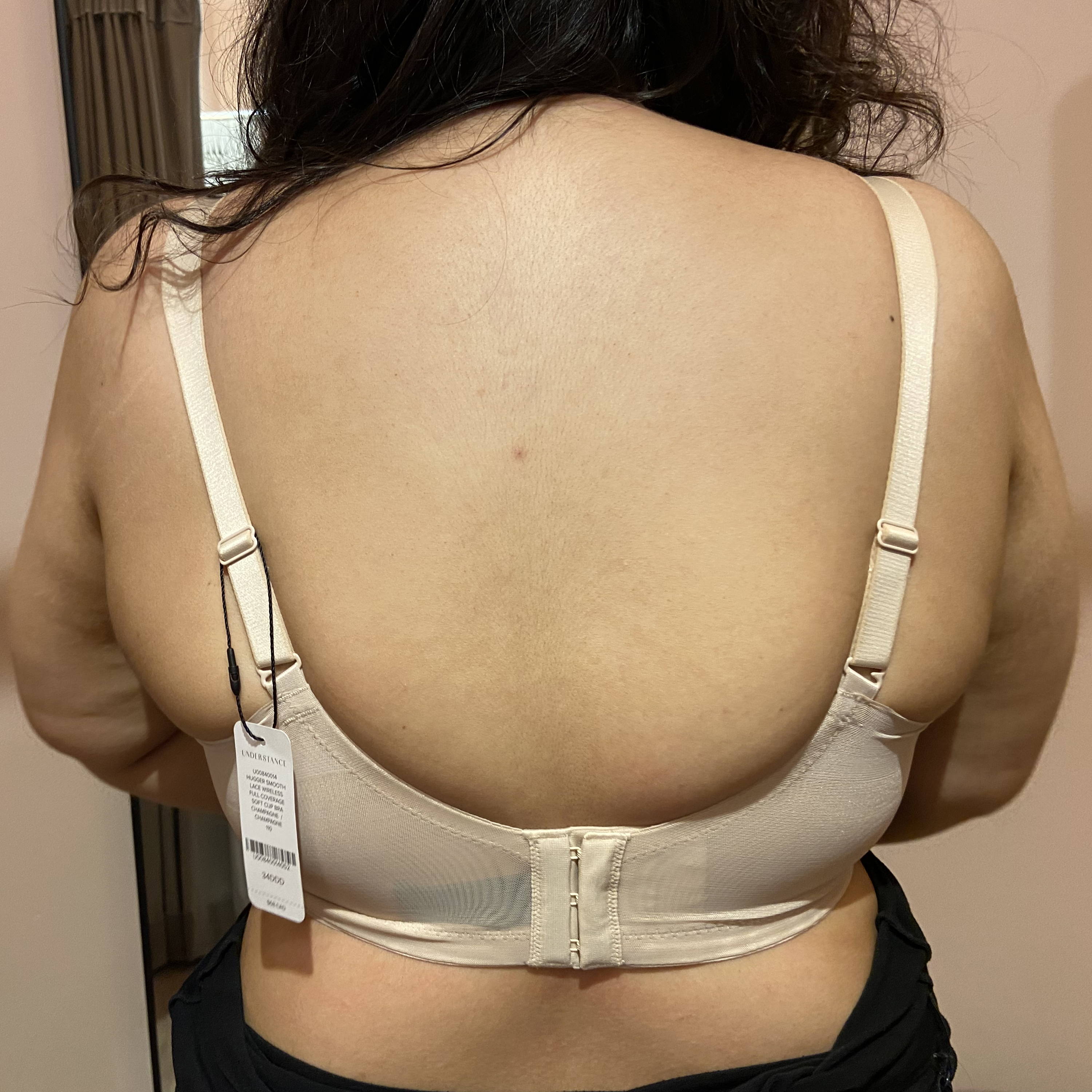 ---
Simone was her second favorite of the 8 bras! She said it's comfortable, attractive, and lifts well. She's a fan of the FlexWire. The center gore doesn't quite touch her sternum, but she said it provided enough separation.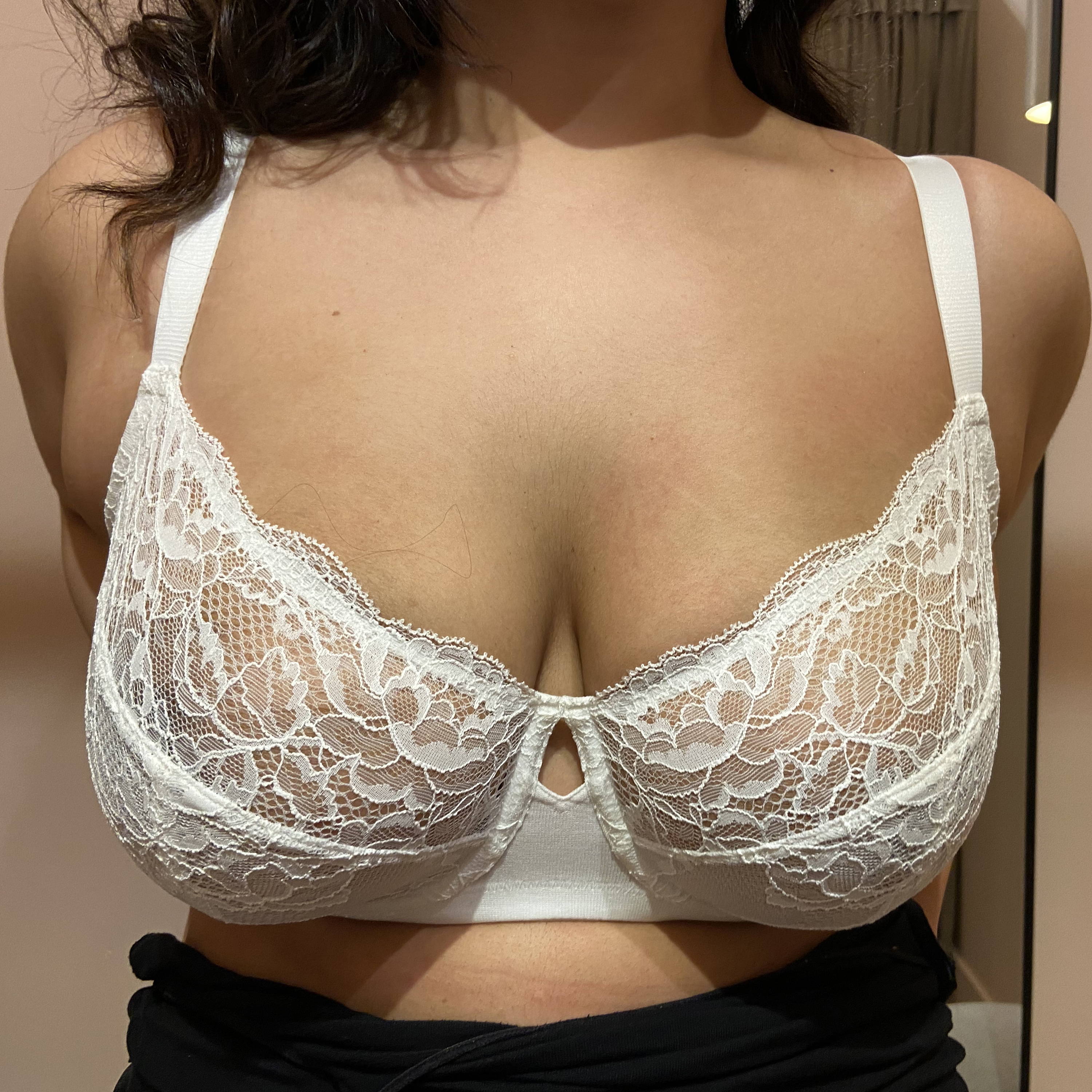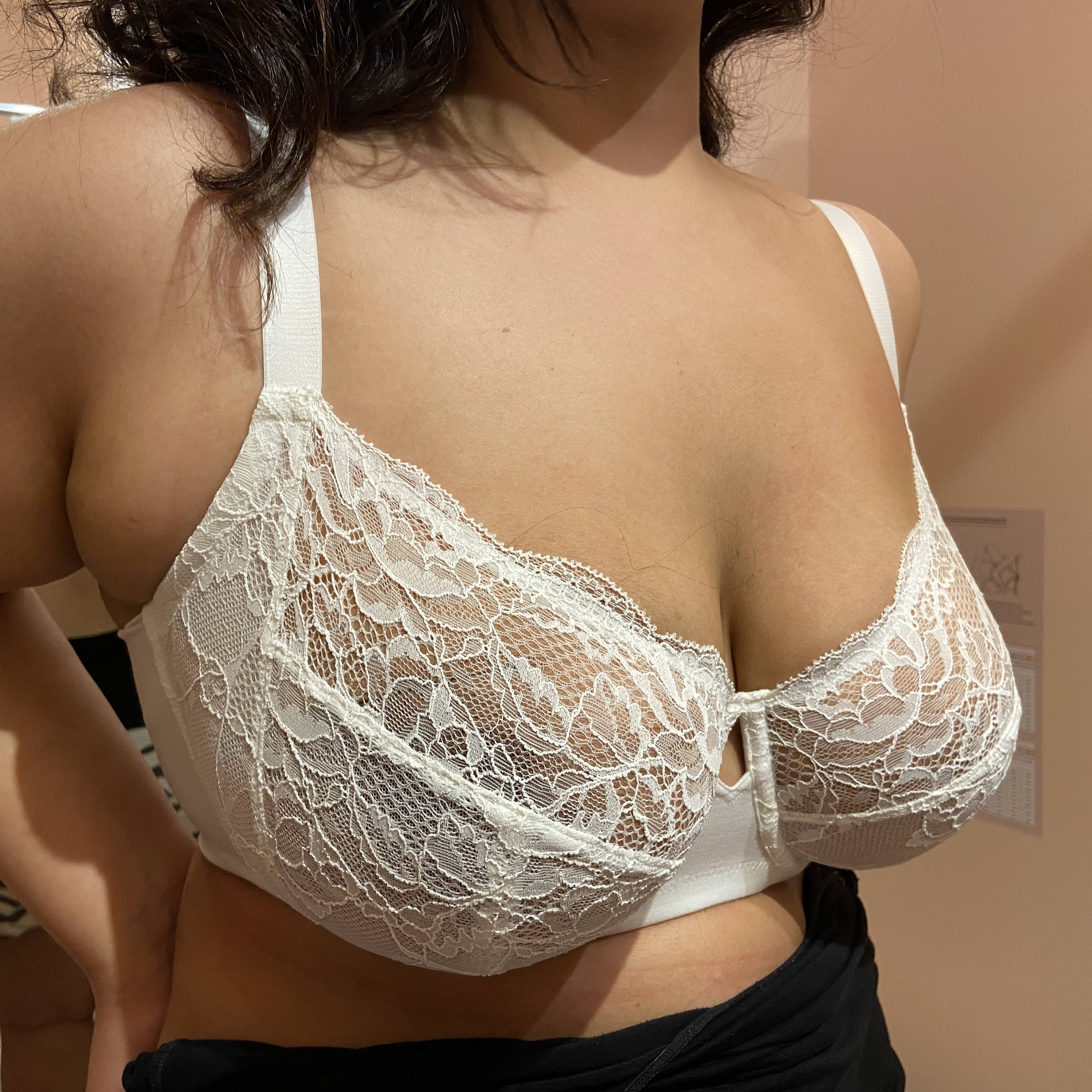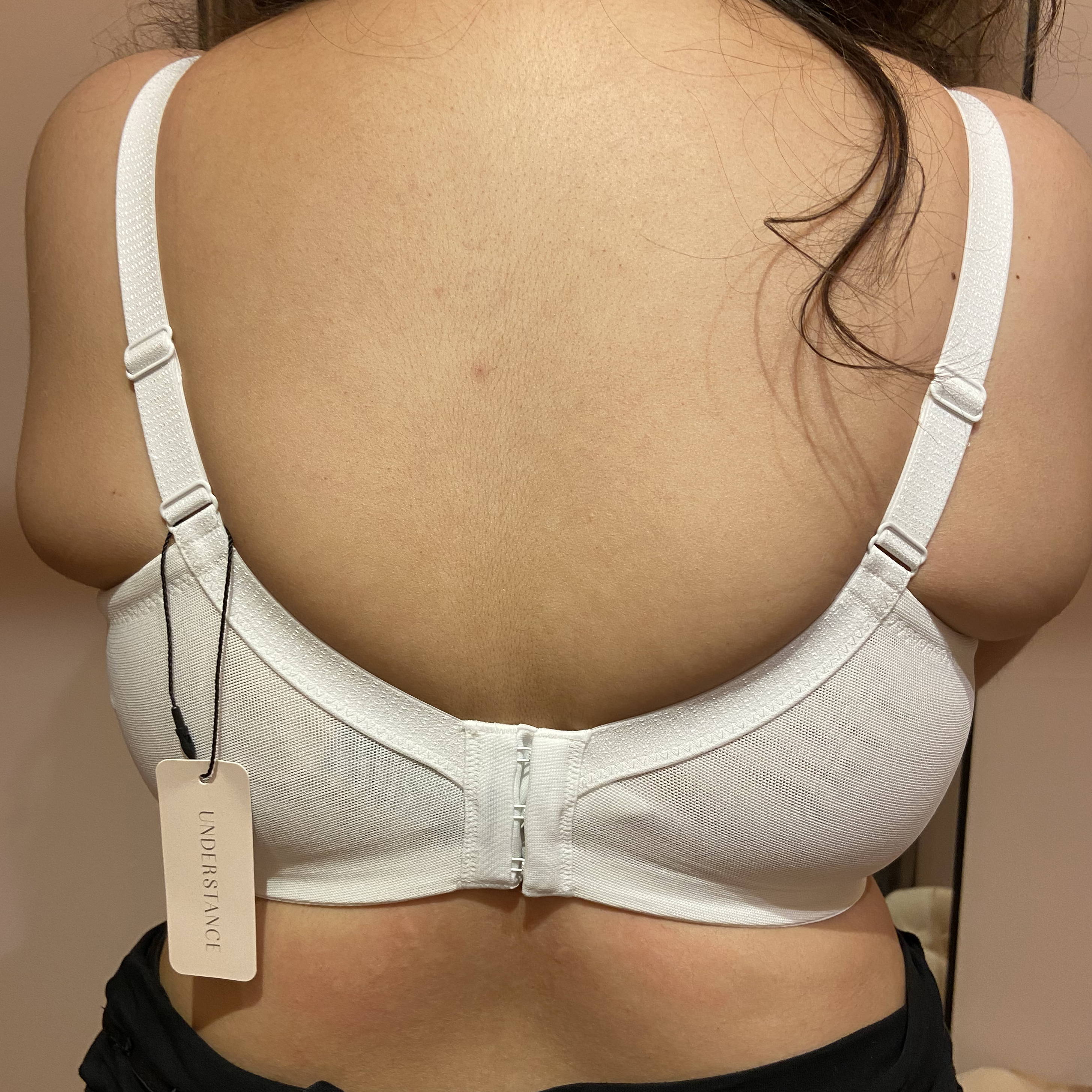 ---
Petal remains Jasmine's favorite Understance bra, with Simone being her second favorite.  
---